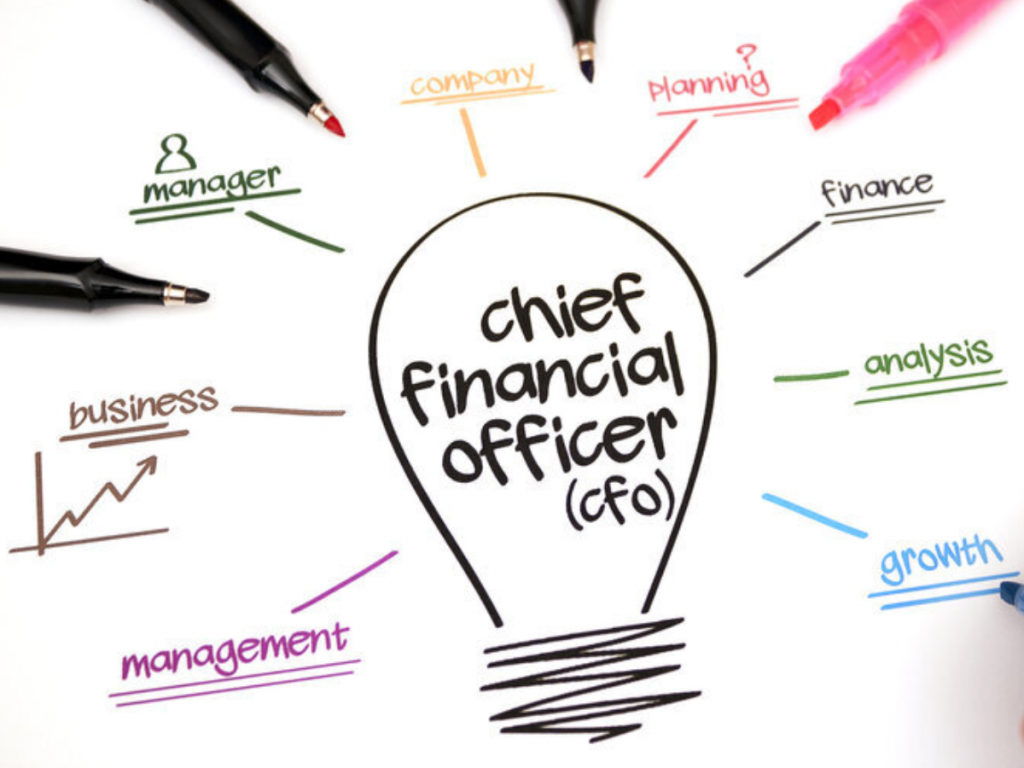 The Chief Financial Officer or CFO position is a highly coveted position, in an organization and one that many finance professionals aspire to. The benefits of being a CFO are numerous including that of a very lucrative package, especially with a big firm and being answerable to none except the CEO, the senior management team, and the BoD. However, the position comes with great responsibility, and being a CFO isn't an easy task. For founders, finding the right CFO who is not only skilled and experienced but is a good cultural fit for the business can be quite challenging. In order to find the right CFO to manage your business and take charge of the financial decisions to propel your company to the next level, you should take all the time you can and interview numerous candidates until you find the one most suitable for your business.
When interviewing candidates you should be looking for CFO personality type, CFO strengths and weaknesses, CFO leadership skills and you should be able to provide them with a CFO strategic job description in order for them to function effectively within the organization. To help you find the best CoffeeMug.ai is an AI-powered networking platform that connects individuals, investors, and corporate leaders in the business landscape. Besides helping the members on board explore pioneering business opportunities, this global network provides 1:1 mentoring for entrepreneurs and assists them in a number of ways including generating funding for startup businesses, product management, critical decision making and even finding the right candidates to onboard for their C- suite positions.
In case you are wondering what are the character traits of a successful CFO, the list given below should help answer that question.
· A strategic mindset: The big bulk of a CFO's responsibilities is strategic planning. It is their job to plan and execute trackable business goals, assist with financial operations, and measure performance. This puts the CFO in a position where they establish the direction of the business. Without a strategic mindset that is able to plan, analyze, compare and make optimal decisions, a CFO will fail to drive business growth and increase the profitability of the business.
· Foresight: It is the CFO's responsibility to be able to anticipate financial issues and predict market changes in order to help the company maintain its standing. A CFO must have a vision and the courage to follow it confidently – a visionary mindset and the ability to see the 'bigger picture and make decisions that have significant positive implications for the company.
· An intuitive understanding of business: In order to become a CFO, it is imperative to have sound knowledge and experience of how a business function coupled with impressive competence in accounting and finances. However, CFOs are not around just signing on financial statements and ensuring that accounting principles are strictly adhered to. A good CFO understands the day-to-day functioning of the business besides numbers. The more well-versed they are with all the aspects of running the business, the easier it becomes for them to tap into this knowledge in order to help them make timely and smart decisions that are beneficial for the company. Remember a CFO wears numerous hats and fills many shoes depending on the needs of the company and its financial situation. A good CFO should be able to switch roles in times of crisis and must be willing to take on added responsibility when needed. They wear different hats and must exhibit flexibility in order to take a business forward.
· Excellent communication: This is probably one of the most underrated skills in every industry but yet is one of the most crucial skills required for success. The ability to communicate effectively with employees, stakeholders, business partners, the BoD and senior management, and all those who are not from a financial background is imperative. A CFO must possess the ability to break down complex financial statements into simple language devoid of financial jargon and explain it to others in the team, all the while ensuring that this information reaches the right people at the right time. Without excellent oral and written communication skills, a CFO will be unable to convince management and stakeholders that their vision for the company is viable and can work. In addition, a CFO must be able to use their communication skills to network with investors, investment banks, partners, and others in the business scenario in order to maintain good relations and strike deals that are profitable to the company.
· Honesty and integrity: Running a business is a collaborative effort and there are numerous people who put their skills, energy, effort, and motivation into ensuring the success of the business. Honesty and integrity are core qualities that determine the health of the company. This is also the case when it comes to the qualities that a good CFO must possess. Their word carries a certain weight and stakeholders and employees must be certain that the CFO is in fact telling them the truth even when the risks have been miscalculated or the goals not accomplished as expected. Honesty and integrity guarantee that there is transparency and this is beneficial for the health of the business and absolutely invaluable for its success.
If you are looking to be a CFO then these are some of the character traits that will help bag you that coveted position and if you are a founder looking to hire a CFO then this is what you should be looking for in a candidate. Remember, CoffeMug.ai has successfully managed to support a number of startups with shortlisting, interviewing, and hiring the right candidates through multiple rounds of interviews, adding significant input and value at each stage.
FAQs
Q. What makes a successful CFO?
A. A CFO will have both operational and financial experience at a high level. They'll also be well-versed in forward-thinking methods, modeling, leadership, and other areas.
Q. What to study to become CFO?
A. The majority of CFOs will have a background in finance, business, economics, or management, which is appropriate. A typical course would include an ACCA Qualification, as well as a bachelor's and master's degree in accounting or other finance-related disciplines.
Q. Is CFA useful for CFO?
A. A CFO does not need to be a CPA, CFA, or MBA to be successful. However, getting a CPA designation is the most beneficial of the three.
Q. Is CMA good for CFO?
A. While the CMA may not be as well-known as the CPA in terms of status, the skills and information it encompasses are critical for any successful CFO.