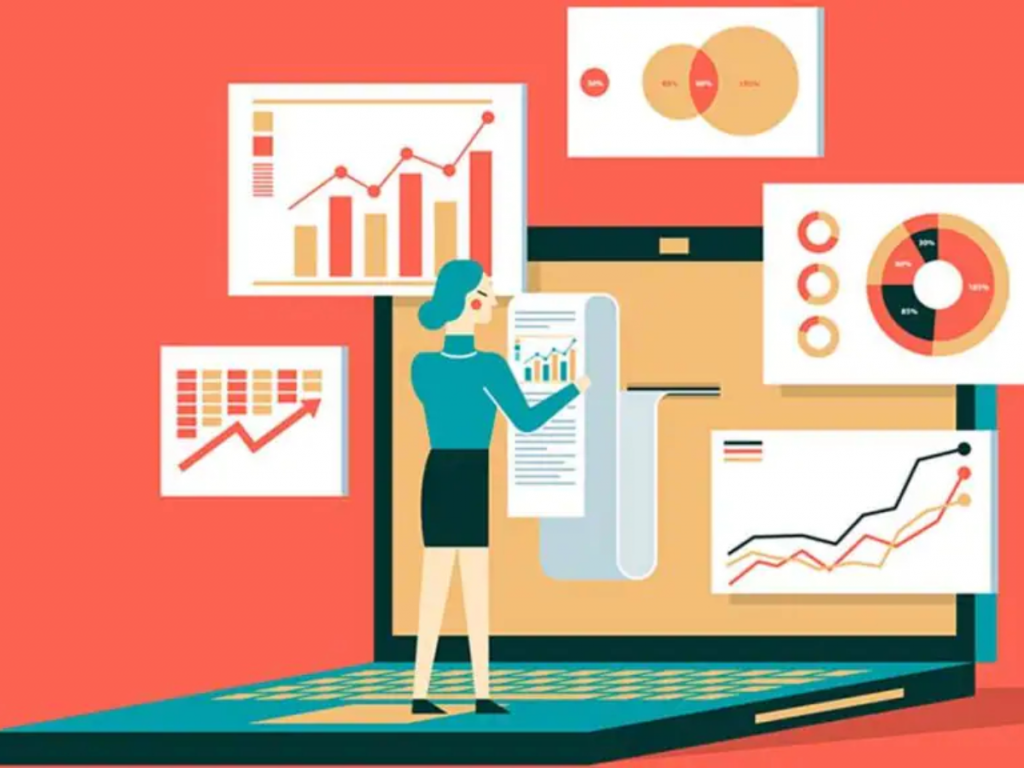 A CFO is a senior-level C-suite executive who takes control of the business financially. Their main job is to study the marketplace, manage the Accounting team, and charter a financial course of action for the business. In every financial campaign, the primary obligations of the CFO include forecasting, planning, and analysis which help companies to scale successfully.
In an organization, the CFO is required to report to the CEO and the Board of Directors. The CFO is the chief financial spokesperson and works alongside the COO to identify potential risks. CFOs are responsible for all financial activity within a company and must ensure that all financial reports are accurate and completed on time.
The role of a CFO involves numerous duties which include the following:
· Financial Planning and reporting
· Maintaining of Records
· Financial Risk Management
· Data Analysis
· Fund Raising Activities
· Periodic Reporting to Stakeholders
A CFO and their team use previous data to build roadmaps for the financial growth of the company and guide the decision-making process in the company in order to yield positive outcomes for the development of the company.
When to hire a CFO?
Why is a CFO for startups a must and when is precisely the right time to take them on board? Deciding upon the right time to hire a CFO has always been a tricky task for founders and business owners. Sometimes founders wait until it is too late, sometimes they can't afford them and thereby miss out on the opportunity to catapult the business forward. Some very pertinent questions that business owners or founders might need answers to are, do you need a CFO for your business or does a startup need a CFO? Where does one find a CFO for hire and how does that work for a small startup where the turnover is not too large?
Generally, a company would not hire a CFO unless their turnover was huge and they could afford one. In some cases, companies hire in-house and first hire a financial controller to handle oversight of the firm's entire business accounting activities. It is the responsibility of the controller to manage the accounting teams while acting as a de facto CFO for the business CEO. This typically is the case in a mid-size business with a turnover that is a bit more modest than a large multinational firm. Understanding the right time to hire a CFO depends largely on the specifics of the business financials, its competition, market, and growth expectations, as well as your team's financial skills and experience.
In case you're wondering when to hire a CFO, you should ask yourself a few guiding questions.
· Would your firm be able to survive beyond a Series A without a CFO?
· Could you manage corporate tax compliance and sustain the revenue of your company?
· Would an accountant be able to assist in your workflow and increase your bandwidth?
· Do you have the expertise to model future planning based on previous data?
· Do you have an intimate understanding of cash flow, profit and loss, and the bottom line?
Even though you have access to the same financial data, you may not know how to actualize the information and use it to drive financial growth.
Why should I hire a CFO?
The job of the CFO is to analyze your ledgers, manage cash flow and staffing. When they are capable of managing your company finances across all facets of your enterprise, they can calculate an accurate ROI on your business output. When doing business, there are a lot of hidden costs such as managing and maintaining a difficult client. The margin on variable costs may be the same, but due to the additional management time and the process of hand-holding, it is different.
Apart from the general cost-benefit decision-making, a CFO is responsible for five other main functions.
· Financial strategy and forecasting: CFOs work with an FP&A team to analyze the company's current and previous financial statements and then make strategic investments or reallocation of funds according to company need.
· Management: It is the job of the CFO to supervise both the finance and accounting departments and make sure that all accounting procedures and policies are in place and strictly adhered to in order to safeguard the company.
· Reporting: CFO's report to the BoD and the senior management team and ensure that reporting is error-free and prompt.
· Treasury: CFOs study and analyze the company's financial standing and then chart the best course for utilizing resources with regard to debt and equity.
· Transactions: CFOs manage accounts payable and receivable and monitors accounts. They are also responsible for ensuring payments are made on time and finances are up to date.
Despite all of this, there are many financial experts who would argue that a CFO's main purpose is to identify financial risks and alleviate them. Through ongoing analysis of the company's financial data, a CFO needs to identify the areas in which a team is underperforming, why profit margins are suffocating, and predict what are the possible pitfalls that could hamper the success of the business in the future?
Irrespective of whether your business is small or it has scaled to a reasonable size, ensuring that the head of finance in the startup works on maintaining finances in the organization and keeping them in good shape to ensure future success is a goal that entrepreneurs should have from the very onset. To help you decide when it is profitable to engage the services of a CFO, turn to CoffeeMug.ai which is an AI-powered networking platform equipped with a highly qualified team of analysts, accelerators, mentors, and incubators with diverse backgrounds. With the help of a vast global network and resources, CoffeeMug.ai has successfully managed to support a number of startups with funding, product prototypes, major decision making all the while adding significant value at each stage and providing valuable inputs to help the business succeed.
FAQs
Q. What does CFO do at a startup?
A. A CFO is someone who oversees a company's financial operations, which also includes financial planning and analysis, as well as cash flow tracking. A CFO's role is similar to that of a controller and treasurer in that it oversees the accounting and finance activities of your company.
Q. Is a CFO necessary?
A. Almost every company requires a financial director or at the very least a competent accountant. However, if you're the owner or CEO of a privately held, moderately successful small to mid-sized business, you're unlikely to require the services of a CFO.
Q. What is the role of a CFO in a small business?
A. A company's highest financial position is held by the chief financial officer (CFO). They are in charge of overseeing cash flow and financial planning, as well as analyzing and suggesting strategic initiatives based on the company's financial strengths and shortcomings.
Q. Can MBA finance become CFO?
A. A degree in accounting or a field linked to finance/accounting is required to become a CFO. Some people earn a business degree and subsequently an MBA, however, it is suggested that you get an accounting/finance education and experience first. After all, that is what a CFO's job entails.