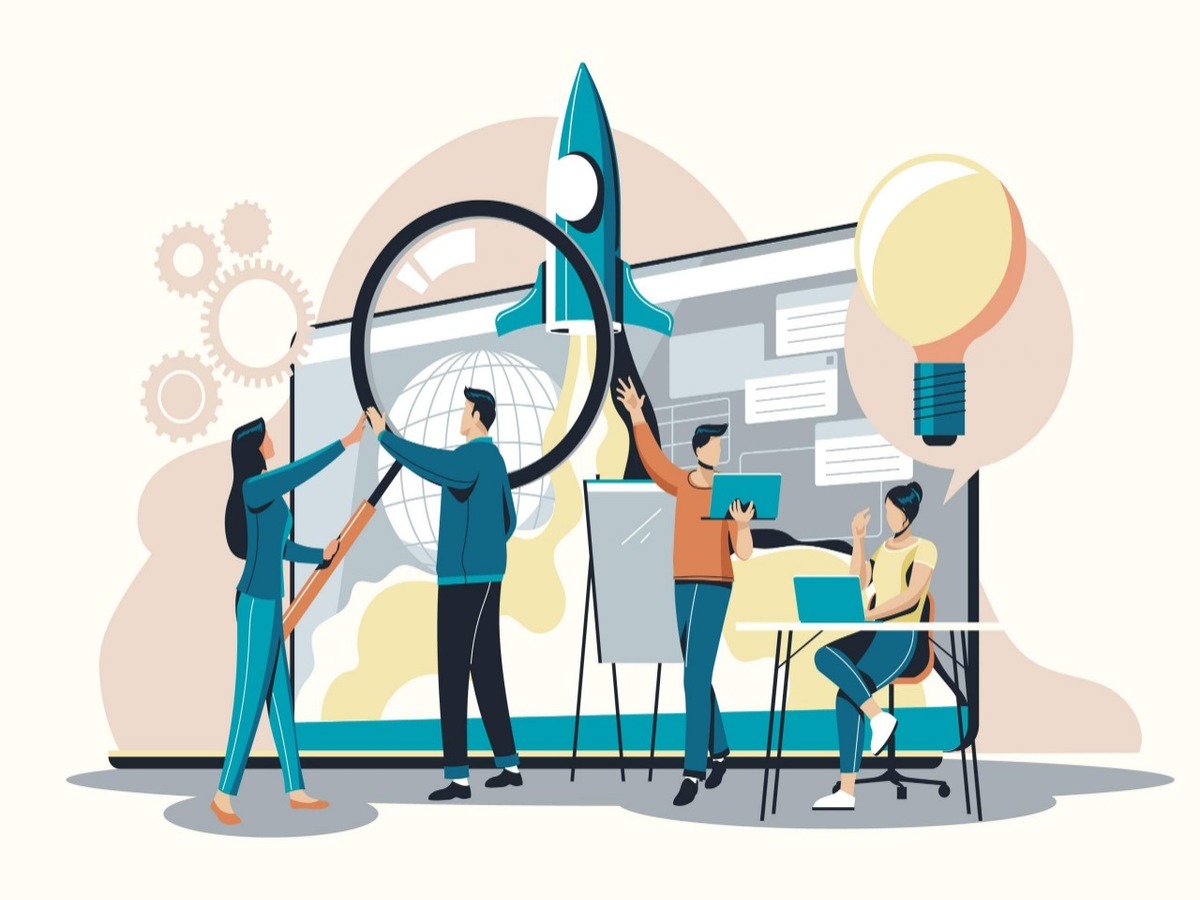 The startup industry has gained prominence in many parts of the world in the past few years. With the explosion of technology and young people wanting to start their own businesses, we definitely need more startups, and the number continues to rise in India.
The importance of startups in India resides in their potential to address a wide range of concerns, from employment to innovation, growth to self-sufficiency. Startups provide a platform for entrepreneurs who have the ability to think outside the box and develop in order to produce products that can carve out a place in a rapidly changing environment.
Let's see the reasons why India requires more entrepreneurs:
Importance of startups in India
Innovative ideas can open doors to global markets
In recent times, we have seen a rise in entrepreneurs in the country due to a boom in innovative ideas. By embracing innovation, startups can rise to the top of the market.
For example, companies like OYO rooms, Food Panda, and Zomato have succeeded in breaking into worldwide markets. With the constant astounding breakthroughs, it's only a matter of time before we overtake the United States and the United Kingdom in terms of startup numbers and gain bigger worldwide market access.
Bridges the gap in India's growth and development
The government recognizes the importance of startups in the Indian economy and is fostering the startup culture, which is a positive indication for those seeking careers in this field.
New start-up ideas are reliable sources of income for entrepreneurs and contribute to the country's GDP. As a result, the government intends to invest roughly INR 2000 crores in digital start-ups at the grassroots level. Also, it will help youngsters grow and succeed in a conservative society where jobs are the primary career objective. With the aim of startup India, stand-up India, startups are our actual problem-solvers.
The diversified abilities and eagerness of young brains to try something new is the inevitable solution to challenges in this day and age. Connect with our CoffeeMug team if you are a talented entrepreneur looking to get ahead and develop something on your own to tackle a problem. Our AI-powered technology will pair you with the ideal mentors to help you along your startup path.
Prevents monopoly
Even though most entrepreneurs dream of having a market all to themselves, research shows that you're probably better off with a company. With more entrepreneurs, there is more competition, which prevents monopolies in particular fields. As a result, companies will have to find better ways to secure profit margins and build a customer base that benefits them.
There were almost no competitors to Zomato in the restaurant business until close competitors like FoodPanda and Swiggy ventured into the field. Similarly, Uber competed with Ola taxi aggregator in the same space.
Encourages an increase in the employment rate
India has the world's third-largest number of startups. Our country's youth have a lot of promise; all they need is an opportunity to show off their abilities, which is exactly what startup India provides.
According to DPIIT estimates, government-registered startups in the country have created up to 6.5 lakh jobs. These numbers indicate the importance of startups in the Indian economy.
Startups help to provide new job opportunities to young people in an environment that allows them to thrive naturally. As a result, the rise of startups will reduce unemployment, which is a huge challenge.
Life is made easier by new ideas
Nothing emphasizes the importance of startups in India more than the fact that innovative ideas have made our lives easier. Virtual learning, digital wallets, ecommerce, wearables, and other new means of leading our lives have not only boosted convenience but also organized our lives.
Attracts foreign investment
India is known for having a large consumer base, the ability to innovate, and the simplicity with which it does business. These characteristics are, of course, extremely appealing to foreign direct investors seeking to invest in promising countries. India is an FDI hotspot because it has historically offered large returns to its delighted and returning customers.
Future of startups in India I road map
In the internet age, startups are living in an exciting moment. In the next five years, the Indian startup market will see significant changes.
The pandemic has sped up the digital expansion of the Indian startup ecosystem by at least two years. COVID-19 has introduced patterns that were not present previously, despite its limitations. There are fantastic opportunities to expand startup businesses and try new things.
Consider for example the online grocery industry, it has undergone tremendous development since the coronavirus outbreak, and there is still plenty of space for it to grow. Big basket, an online grocery business, saw an 84 % increase in new consumers during the pandemic, with a customer retention rate of 50 percent, up from 30-45 percent in the pre-COVID era.
Leading edtech sector startups like Byju's, Simplilearn, Unacademy, upGrad, and Vedantu have also seen enormous growth.
Conclusion
While India has improved its ease of doing business in recent years, it is still difficult for established enterprises, and even more so for startups, to do business in the country. Many Indian businesses still lack a viable business plan that will enable them to become self-sufficient. Even if they have funding from Softbank and other major VCs, many entrepreneurs still rely on low discounts and purchasing market share, which is not a viable business strategy.
However, in Budget 2022-23, the government has set out Rs 283.5 crore for the Startup India Seed Fund Scheme, which is higher than the Revised Estimate of Rs 100 crore. Overall, we anticipate that India's startup ecosystem will improve significantly by 2022 or so.
Seeing the potential, enthusiasm, and fervour of today's youth, venture capitalists are betting on businesses that can meet the needs of the Indian market. So, if you're a startup searching for ways to raise money, reach out to CoffeeMug specialists for financial advice.
FAQs
Q. What is the government's startup program?
A. The Startup India Scheme is a govt initiative intended to promote jobs and income in India. The objective of Startup India is to innovate and develop new products and services while also boosting employment in India.
Q. Why is it necessary for India to have more startups?
Founders of startups are given numerous benefits in order to promote growth and help the Indian economy. The Startup India initiative provides many opportunities to startups that want to start their own firm in India.
Q. How can India's startup environment become a long-term growth engine?
A. More than 40 startups are working on space and satellite projects in India, with money, teams, and structures to supplement the government's efforts. The government of India's recent reforms aimed at unleashing the country's space potential which aims at long term growth.
Q. How many unicorns are there in 2022 in India?
A. According to the ministry, India has witnessed the rise of 14 unicorns worth a total of $18.9 billion in the first four months of 2022.
Q. Who is qualified to participate in Startup India?
A. This scheme will be accessible to any business startups in India that were established within the last five years of the policy's effective date. Simply said, this government startup program is open to all enterprises that were formed or registered after February 15, 2011.