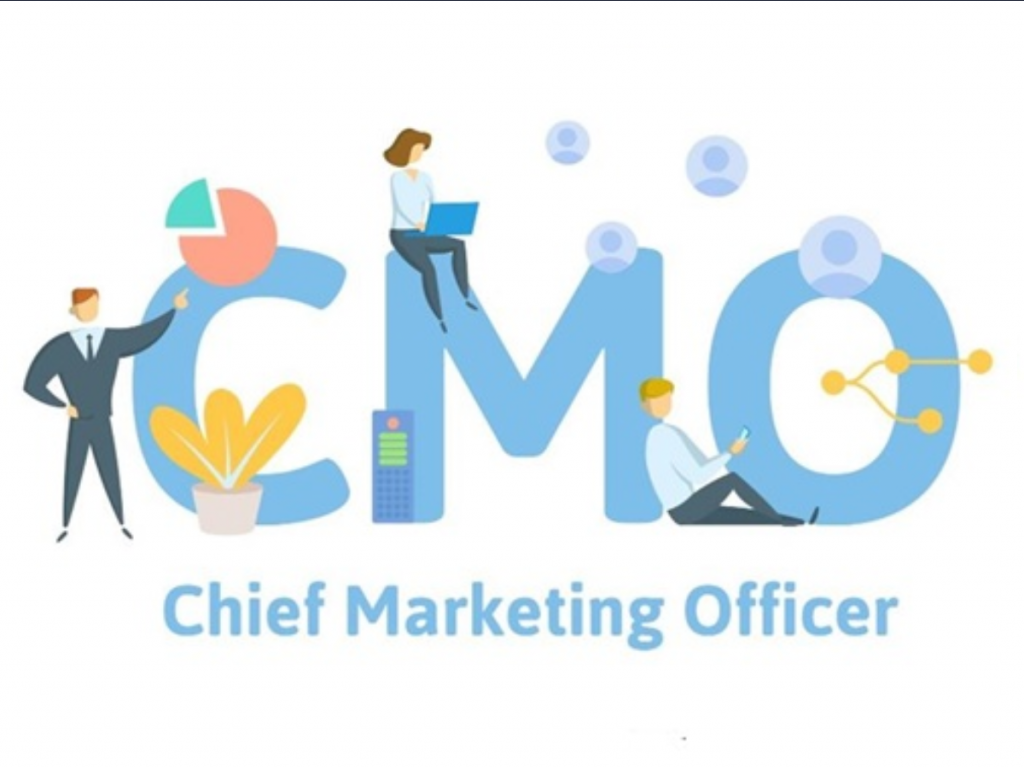 Growing businesses are constantly on the lookout for the most efficient and effective ways to expand their workforce. Startup founders frequently struggle to find the ideal C-Suite executives, particularly the CMO for their company: someone who can lead from the front and has a deep understanding of marketing tactics.
This article will take you through various aspects of CMO, starting with What is a CMO? or What does a CMO do in a startup? or What to look for in a CMO? And how to write the best CMO job description so you may be well-prepared for the hiring process.
What is a CMO?
A chief marketing officer (CMO) is a member of the executive team that oversees the company's marketing initiatives. The CMO's main tasks include market research, public relations, brand strategy, pricing management, promotional strategies, and marketing communications. A CMO reports to the CEO directly.
What does a CMO do in a startup?
In the startup world, a CMO's primary responsibility is either directly driving sales or driving qualified leads to the sales team for conversion.
CMOs in start-up organizations are expected to have a wide variety of marketing skills. They will typically work alone, or as a part of a small team. This means they will need to apply their expertise to multiple critical marketing areas, such as SEO, SEM, Copywriting, Affiliate Marketing, Content Marketing, and so on.
Some of the distinct tasks of a CMO in a Startup are:
1. Analyse the market: One of the first tasks a CMO will undertake in a startup is to identify a target demographic. A CMO employs web analytics and market research surveys to do the research.
2. Marketing strategy development: A CMO develops and implements marketing strategies to help a startup achieve its goals.
3. Branding: Once the target audience has been determined, a CMO concentrates on the brand. The idea is to build a relationship with the audience and make sure they know about your startup.
4. Chief Storyteller – CMO develops memorable stories to help people engage with your brand.
5. Planning and Recruitment: As the startup gains momentum, the marketing team will need to expand. The CMO is responsible for hiring and building a marketing team.
Given the rising demand for C-suite positions, it may come as a surprise that a CMO's average stay is only four years. Outstanding CMOs are difficult to come by and harder to keep in startups. A good network, on the other hand, can ensure that you always have access to a talent pool from which to select candidates for open roles. Coffeemug is one such networking platform. Try it Today!!!
When to hire a CMO?
Some instances that may indicate when to hire a CMO for a startup include:
· During a pivotal Series A round of funding: You may be ready to hire a CMO if your company has obtained a large sum such as $10 million or more in Series A funding. Your company's growth trajectory indicates that you can or will be able to keep an experienced executive at their present salary while also growing or expanding a solid team around them.
· Accelerated Growth: Periods of rapid growth in a startup present a wonderful opportunity for a CMO to draw attention to your growth story with case studies, webinars, and speaking engagements. A qualified CMO can help you establish brand recognition, improve revenue, and support your sales force during a period of growth for your company.
· Traction in the Market: A CMO could help your startup secure larger and more prestigious clients when the business starts to develop traction and your startup has advanced past the discovery phase.
· Stretching the boundaries: If you want to expand your business to other regions or take on an international perspective, you should hire a CMO. An experienced CMO will be able to deal with regulatory and market changes in your new locations.
What to look for in a CMO?
Having decided when to hire a CMO for your company, you've begun the search for a new CMO. What qualities do you seek in a new CMO?
Although most startups are aware that the CMO is a C-suite post, many are unaware of the roles and responsibilities of the position.
Follow this template to help you draft the best CMO job description:
Example of CMO Roles and responsibilities:
· Establish marketing objectives and goals.
· Create, plan, and implement successful marketing strategies.
· Collaborate with the sales, development, and customer service teams.
· Analyse and manage content marketing strategy.
· Determine the marketing department's KPIs.
· Track KPIs on a regular basis to keep the marketing budget in check.
· Contribute to the company's overall success
· Create and propose a marketing strategy and plan for the coming year.
· Make evidence-based decisions using data and reports.
· Attend marketing conferences and training sessions.
When looking for the finest CMO candidate, make sure you write the best CMO job description that is clear and detailed about the CMO Qualifications.
Example of CMO Qualifications & Requirements:
· (X) years of marketing experience
· MBA in marketing, management, or a related subject.
· Being customer-focused
· Working knowledge of CRM and SEO software such as Google Analytics, Google AdWords, WebTrends, and others.
· Knowledge of big data analysis in-depth
· Excellent time management and organizing skills
· Strong Communication and interpersonal skills
· Excellent public speaking abilities
Finding a CMO candidate who matches the job requirements and fits your company's culture can take months at times. If you require support in this area, you should consider collaborating with a networking platform like Coffeemug. Coffeemug's AI technology can assist you in finding the right CMO job by successfully matching your needs with people who have the talents you seek. As a result, you'll be able to spend less time hiring and more time running your company.
FAQs
Q. Can startups hire a CMO during the early stages?
A. Experts recommend hiring a marketing officer only when your product/service is close to completion and the prospect of selling your product is close to reality.
Q. What are some of the essential people skills for a CMO candidate?
· Communication abilities that are exceptional
· Humble and willing to admit mistakes
· Negotiation abilities that are effective
· Ability to resolve conflicts
Q. What does it mean to have T-Shaped Marketing Skills?
A. A T-shaped marketer specializes in one or two domains but has wide marketing skills in many domains (SEO, social media management, copywriting, PPC ads, SMS marketing, analytics).
Q. What is the definition of influencer marketing?
A. Influencer marketing is a form of social media marketing that primarily relies on endorsements and product referrals from endorsers who have a significant social following and are regarded to be experts in their fields.
Q. How does Affiliate Marketing work?
A. The technique of locating people who will advocate your products or services to their friends and colleagues in return for a monetary commission on each sale they make is known as affiliate marketing.