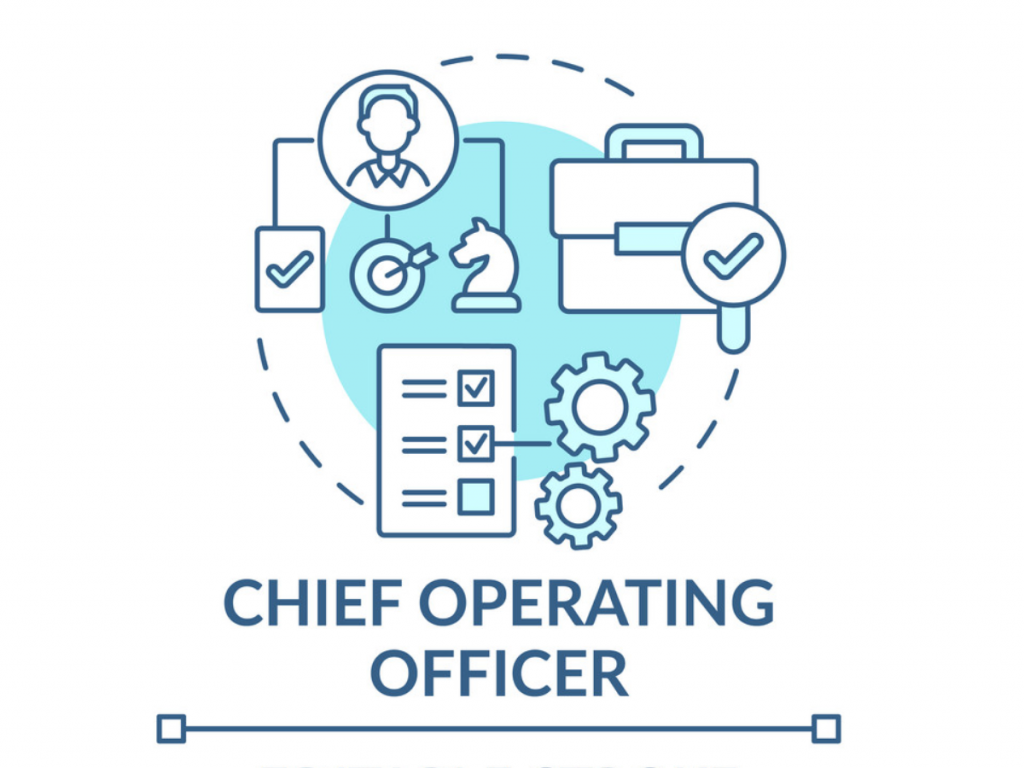 Do startups require COOs?
The key to a startup's success is hiring the best talent at the right time. While certain jobs are easy to recognize, others may be overlooked. The most immediate recruits are usually developers and researchers, who are in high demand because they construct a start-up's product and then there's the marketing and sales team, which are regarded as crucial success drivers because marketing supports growth. However, there is one function in this talent war that is mostly underappreciated and often unnoticed; a role that becomes critical when a company has to scale: the Chief Operating Officer.
A COO's role in a startup
A COO is a person with a set of skills and experiences that are not necessarily indispensable to start a business but are extremely important to its success. A good COO is at the center of the company's ability to become a well-oiled machine capable of executing at scale, under new conditions, and with new objectives and functions.
During the early phases of a business, you do not need to hire a COO right away because most of the tasks are distributed among current employees. However, when the timing is right, employing an experienced COO who can join the executive team is the most effective option.
Hence while drafting a COO job description great care should be taken. Let's Dive in and see the important aspects of a Startup COO job description:
Chief Operations Officer Job Description: Introduction
Begin the job description with a captivating introduction. Here's an example of a possible introduction:
We are seeking a self-driven and ambitious Chief Operating Officer to join our team! In your role as Chief Operating Officer (COO) at our company, you will be responsible for overseeing our entire business operations strategy which is vital to our growth and success.
Our Chief Operating Officer is a key member of our senior management team, who reports directly to our Chief Executive Officer. Our business operations and functions are diverse, so we expect you to be a hard-working and inspiring leader.
Also, if you have good people skills, excellent business acumen, are self-motivated and have an excellent work ethic, please get in touch!
Chief Operations Officer Job Description: Roles and Responsibilities
The COO is in charge of the entire company's operations and has overall supervisory responsibilities. A COO roles and responsibilities vary significantly depending on the startup they work for and how the firm defines the position. Every founder's demands are unique, and the obstacles that their firms encounter are much more diverse.
As a result, based on the nature of your startup, including the most critical COO roles and responsibilities in the Startup COO job description.
· Create, plan, and put into action business strategy, and procedures.
· Oversee the day-to-day operations as well as the work of executives.
· Learn and evaluate performance metrics
· Establish broad objectives for the company's expansion and success.
· Prepare management reports.
· Take charge of diversification efforts.
· Create policies and processes that support the company's vision and culture.
· Serve as a role model for all the employees.
· Build relations with clients and suppliers.
· Be a source of inspiration for your co-workers.
Do you network professionally using a modern networking platform? You're missing out if you haven't already. Subscribing to Coffeeemug today will allow you to see how your life can be made easier and more connected.
Coffeemug's AI-powered platform connects you with like-minded people with whom you can share expertise, seek advice, and explore employment opportunities.
Chief Operations Officer Job Description: Job prerequisites and qualifications
The following requirements and qualifications should be included in the Job description:
· (x) years of previous experience as a COO
· Master's in Business Administration or a related discipline
· Strong understanding of various business functions such as HRM, Marketing, Finance, etc.
· Mindset for problem-solving
· Excellent time management and organizational skills
· Outstanding interpersonal and leadership skills
· Knowledge of data analysis and KPIs is a plus.
· Practical experience in fundraising, strategy planning, and business growth is required.
· Experience in dealing with Infrastructure (IT/business)
· Exceptional presentation and communication abilities
The value of trust in the CEO/COO connection
During the recruiting process, the CEO must select someone he can implicitly trust.
For the partnership to thrive, there must also be mutual respect and openness. Both the CEO and the COO must recognize and value the abilities that each brings to the table.
The role must be described in detail, with expectations and responsibilities clearly stated. This can be done towards the end of the hiring process when the CEO and COO meet and sketch out everything on a whiteboard.
How is Coffeemug helpful in picking your next COO?
The most difficult task facing today's startup owners is crafting a job description that attracts the best candidates. A bad JD causes delays in the hiring process and, in the end, wastes a lot of time.
Coffeemug connects you with a wide spectrum of professionals. You'll have the opportunity to network with recruiters who can help your team define the role of your prospective COO. As the entire employment process advances quickly, this saves you a lot of time. Try Coffeemug Right Now!
FAQs
Q. What is a COO's job in a startup?
A. The following are some of the tasks of the COO:
· Business operations planning and implementation.
· Creating policies that support the company's goals and culture.
· Overseeing the company's operations as well as the work of its executives.
Q. Is it possible for a firm to have two COOs?
A. Some businesses operate without a chief operating officer. Others, like Lehman Brothers, had two COOs, in the past, each of whom was responsible for various business lines and divisions.
Q. What does it take to become a company's COO?
A. In general, a COO should have at least 15 years of experience working for a company in the same industry in a variety of capacities. They must also have at least five years of senior management experience in the industry.
Q. In an interview, what questions should founders ask a COO candidate?
· What parts of a company's culture are most important?
· How do you handle conflicts with the company's CEO?
· How would you describe your decision-making style?
· Describe your regular day-to-day activities.
· What kind of analysis software have you utilized in the past?
Q. What are the best job boards for startups?
A. LinkedIn, GitHub, TechinAsia, CareerBuilder are some of the well-known job boards for startups.