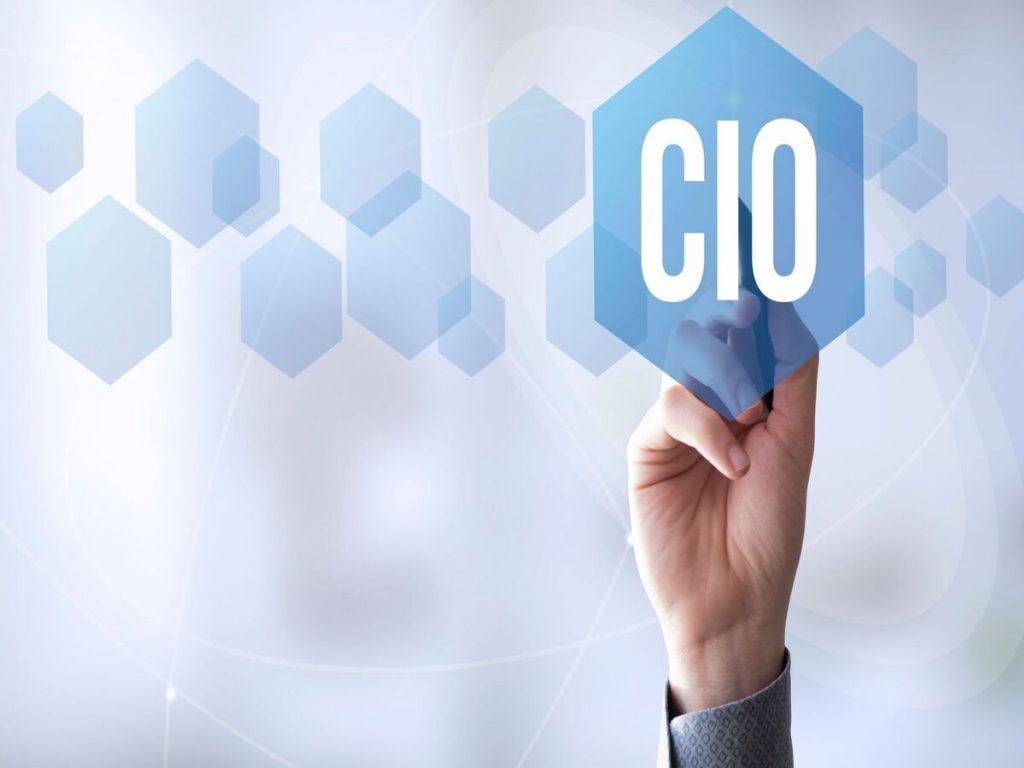 In 1981, William Synnott and William Gruber were the first to coin the term Chief Information Officer. They foresaw that the growing integration of technology at different levels of corporate functioning would need an intelligent human resource, dedicated entirely to manage the information aspect of operations, which they deemed as "growth critical."
Over time, the proliferation of varied new-age technologies and the explosion of data that is now shaping corporate growth, has transformed the role of the CIO radically. Hiring a CIO is also a complex task that begins by asking – What should I look for when hiring a CIO? This process also means a lucid understanding of what does a CIO actually do. Importantly, it also follows that knowledge is applied to appreciate what is the difference between a CIO and CTO?
To answer the first question…
What should I look for when hiring a CIO?
Like every business and profit critical appointment, it all comes down to the intrinsic and functional abilities that a person possesses. That the person has to have demonstrable technical and leadership skills is a given. This apart you should be looking for vital traits like-
Industry-relevant experience: The CIO you seek to appoint has to have solid exposure to the challenges of the evolving technology industry. Hands-on experience in your specific industry would really be a wonderful bonus but that is not a prerequisite as a smart CIO can make technology adapt to business needs. Your ideal candidate should also be able to suggest improvements and/or enhancements to current processes and also be a player with access to a strong network to quickly source and apply relevant tech tools to your business.
Financial acumen: A very vital function of your CIO, will be to create and allocate budgets for all the tech aspects of your business. Prioritizing and controlling costs with an eye on the tech landscape and creating contingencies for anticipated changes is what is expected. The value to cost matrix is what your CIO should be able to smartly balance.
Decisive and business-oriented approach – You would want a CIO on your team, whose actions are business-driven. Quick decisions, followed by actions that enhance response, reporting, and revenue to management, are the niche a CIO has to fill with the help of the technology resources at his command.
Accessible and a good listener: Your CIO needs a team at his disposal who feels comfortable and confident while interacting.
A very friendly demeanor, great interpersonal skills, and in-depth tech and process knowledge will make the acceptance and implementation of ideas smoother.
To get the best from this truly vital human asset you also need to understand what does a CIO actually do?
To put it very succinctly the CIOs of today are business thought leaders and growth drivers in their own rights. They are supposed to be entrepreneurs, tech-savvy, and also have other core leadership competencies. So how do they manage to do all this? A CIO is actually performing multi-disciplinary roles.
Every CIO has to manage 3 major concern areas in today's networked and 24X7 connected world.
1. Security – This is undoubtedly the top priority and a CIO has to plan, implement and also ensure adequate measures for the security of systems and processes at work are in place.
2. Data Integrity– Data today has become a strategic tool for benchmarking different aspects of the business. The CIO addresses issues on a daily basis on how to store, protect and deploy the data the business generates in the most optimum and cost-effective manner.
3. Adapting Technology– With a keen eye on emerging technology, the CIO of today has explored ways and means to smartly integrate new-age AI and machine learning technology to appropriate business verticals to create maximum impact.
To expand on this it can be interpreted that the CIO is entirely responsible
– for the management and upkeep of the IT infrastructure and Operations
– for the IT strategy and its implementation
– for evaluating new technology and its current and future impact on the business and profits
This description of duties at times actually leads to a confusing question – what is the difference between a CIO and CTO?
Both a CIO and a CTO have crucial roles to play in an organisation. But there is a clear distinction in performance that is expected from them.
| | |
| --- | --- |
| What does a CIO do? | What does a CTO do? |
| Focuses on internal processes | Looks into external products |
| Responsible for all IT operations and infrastructure | Manage work resources like engineers and developers |
| Increasing profitability is the main motive | Driving revenue upward is a major priority |
| Emphasizes productivity | Encourages innovation |
| Focuses on employees | Focuses on customers |
At the end of the day, it is imperative that an organization recognizes the roles and the importance of both the CIO and the CTO. Both have an equally important say in the fast-moving businesses of today, be it in a startup or in the corridors of established corporate giants.
To learn more about these facets and the functioning of people who matter in business – do connect with CoffeeMug.ai – a trusted networking platform for quick tips, advice, and insights from experienced professionals and industry experts. CoffeeMug.ai is all about making it worth your time, by facilitating a connection and fruitful dialogue, with like-minded and passionate professionals.
FAQs
Q. What does a CIO need to know?
A. A CIO must understand how each department of a company operates in order to evaluate the technical demands of each division of the company, and he or she must be an excellent communicator. It's critical to be able to translate technical terms into plain English for non-IT staff.
Q. What departments does a CIO manage?
A. A Chief Information Officer (CIO) is part of the company's executive team and is in charge of the IT department.
Q. Who reports to the chief information officer?
A. The CIO usually reports to the CEO, but he or she may also report to the chief operating officer (COO) or the chief financial officer (CFO) of the company.
A. If your business relies on technology, consider hiring a CIO to keep things operating smoothly. Their knowledge can help your firm avoid problems that could arise if new technology isn't integrated appropriately.