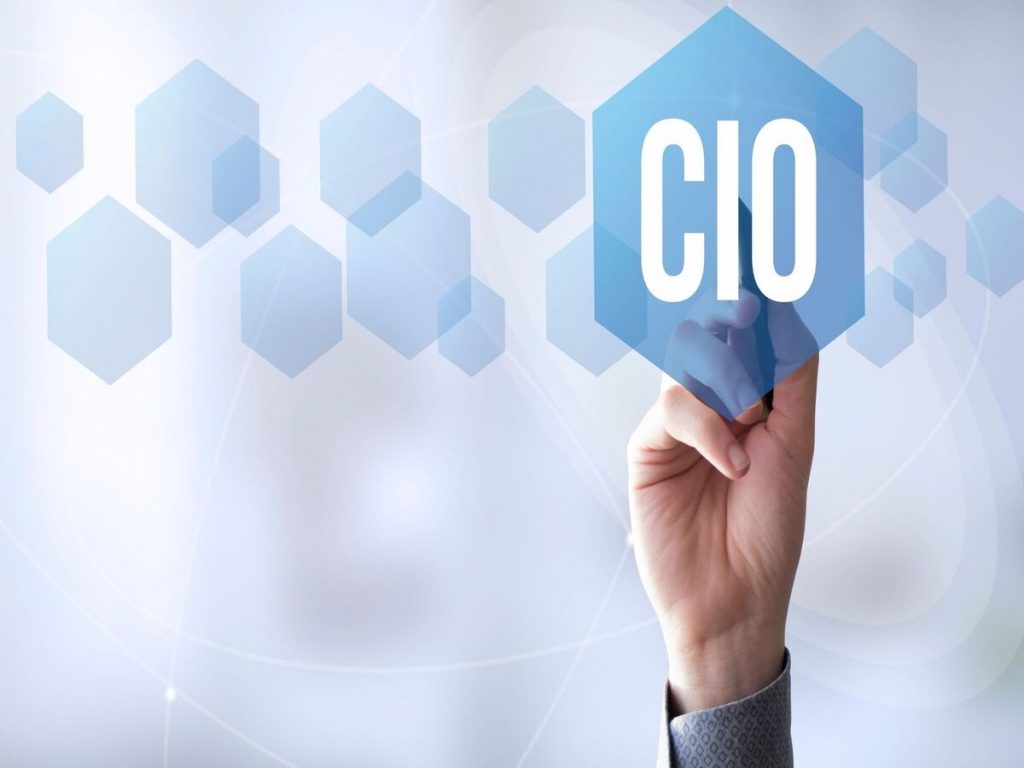 In today's blitz speed digital age, the management and security of intricately connected networks and valuable business data is a crucial, full time responsibility.
IT is today a formidable business tool and to leverage it to one's advantage, what is needed is a human resource that can deploy it tactically across different pockets of the functioning of an enterprise. This resource is none other than the modern CIO designate – Chief Information Officer.
But getting a CIO interested to join your organization and setting up an interview is one thing. The critical thing is- What questions would you ask a CIO? Another question that runs parallel to this and which is often a major corporate conundrum is- When should I hire a CIO?
As the adage goes, to get the right answer you have to have the knack to ask the right type of questions. So here are a few pointers on- What questions would you ask a CIO?
· What excited you about our company and made you come over to meet us?
This can help you understand your company's image as well as the positives at work for you to attract the right talent.
· Can you describe our company's business and what different do you see in it?
This can help you understand how well the probable candidate has researched your company and how excited he or she is about coming onboard.
· Can you please take me through the current tech environment you operate in?
This can fill you in on the background of the technical knowledge and the operational clarity that the person has. It will also shed light on how well he or she could fit in the IT landscape in your organization.
· Can you share incidents where you used tech or data to drive tangible change?
Nothing better than making someone share a challenging incident and asking them to elaborate on their role in it. It's the perfect way to get a deeper insight into professional abilities and team work skills.
· Given the volatile and rapidly evolving IT landscape, what do you do to keep yourself updated?
This is where you perhaps make a decision about the CIO. The interest in learning and keeping up with trends to keep oneself ahead of the curve means your company will be benefited too.
· What according to you is a CIO's top priority?
The answer to this can be varied, but ultimately it all comes down to how the probable CIO describes the challenges and the workarounds to them.
· How do you think our company can better leverage AI for enhancing response and functioning?
This can help you understand the strategic mindset of the person and also how good they are at spotting opportunities for growth using tech and data.
· Do you think you could come up with a plan to disrupt the business vertical we are operating in at the moment?
The quality of answer to this will help you determine the innovative mindset and the risk taking ability of the CIO.
· How has your experience with digital transformation been? What are the key drivers you foresee in the future?
This will help you decipher whether the candidate understands the larger definition of the term and how it impacts every aspect of business.
· How good are you at team building and human resource management?
This will help you decode personality traits like communication skills, team building skills, conflict management and more.
· What are your long term goals and aspirations?
The answer can help you sum up whether there is clear alignment of career objectives with the organization's objectives.
These questions more or less cover the spectrum from professional to personal. But there is another crucial question that deserves real attention- When should I hire a CIO?
Does your company have an IT Department?
If yes, then it is time you get a CIO to take leadership position and responsibility for the IT needs and functioning.
Does your company rely on Tech and is it Up to Date?
You need to appoint a CIO to keep your IT processes and equipment up to the mark. Don't rely on outdated tech.
Are you entering or experiencing rapid growth?
If yes, then there is no better time than now to get your CIO to manage the growth of your IT systems and processes to enhance operational efficiencies.
What needs to be remembered here is that the CIO today is at par with other "C Bracket" decision making executives in the corporate hierarchy. An important part of the business today and how it evolves tomorrow is what the CIO can help manage and deliver.
If you find the role of the CIO interesting and would like to know more from a mentor or simply read more – do connect with coffeemug.ai
A fast evolving, value laden professional networking platform. Log in to access a knowledge base that is fresh, diverse and relevant. Get an opportunity to connect with professionals and mentors who could offer you that vital insight or give you a valuable tip for that venture of yours. CoffeeMug is all about making warm, friendly connections.
FAQs
Q. What is most important to a CIO?
A. A CIO is in charge of overseeing an organization's IT workforce, as well as IT-related assets such as software and hardware, as well as strategic planning for computer systems and the network.
Q. What does a CIO actually do?
A. A chief information officer (CIO) is the firm leader in charge of information and computer technology management, deployment, and usability.
Q. How do you become a CIO?
A. If you want to be a chief information officer, take the following actions:
Obtain a four-year degree.
Obtain project management experience.
Choose a specialty or niche to focus on.
Acquire knowledge of IT governance.
Obtain a master's degree in business administration.
Q. Do you need a Masters to be a CIO?
A. A bachelor's degree in computer science, software engineering, information systems, or a similar discipline, as well as a master's degree in business administration or information technology, are common educational requirements for becoming a CIO.