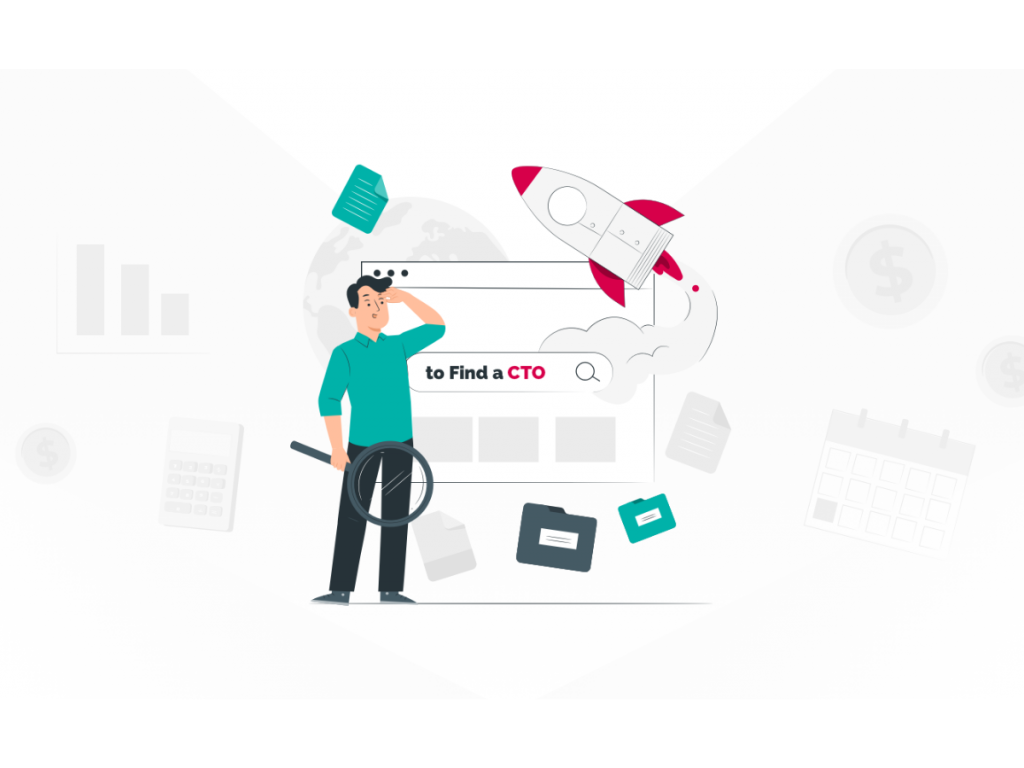 Any new startup that ventures into software development will, at some point, find that it can become challenging to manage the technical aspects of the process. Attempting to scale up development efforts from ground zero without the right amount of experience can cause things to fall apart really quickly.
In addition, if the product fails to meet customer needs, the burn rate will exponentially rise. This is a common problem with a lot of businesses with anywhere between 10 to 30 per cent of their products failing to meet customer needs.
This is when it becomes apparent that CTO hiring for the startup is essential. At this juncture, a number of questions arise such as How to hire a CTO for a startup? What to look for in a CTO and how to find a CTO with experience? Are you looking for experienced advice on recruitment and management? Subscribe to CoffeeMug.ai to learn more about CTO hiring and other startup related queries.
A CTO (Chief Technology Officer) is essential for a startup taking the technical expertise and experience they hold into consideration. It is a CTO's responsibility to ensure that product development is on track, meet deadlines, follow budgets, and manage technical debt and all this ultimately leads to a positive cash flow. CTO hiring can be challenging for a new startup owner. This article will provide tips on how to hire the right CTO to kick-start your development efforts in the right direction from day one.
Who is a CTO?
A CTO is a C-suite position that involves caring for the technical needs of the company. A CTO is also a technical lead position that is responsible for bringing out the best in software development teams and ensuring productivity. CTOs usually possess the following educational qualifications – software engineering degrees, Agile/Scrum certifications, project management, business strategy, DevOps, and software architecture.
The role requirements of a CTO, throughout the startup cycle, involve the following:
1. The ideation phase
· Identifying the most trending technologies and finalizing tech stack
· Finalizing business ideas depending on the needs of the business
· Validating technical feasibility by building a Proof of Concept (PoC)
2. Early Stage Enablement
· Hiring of the development team
· Finalizing the business idea
· Building a functional MVP
3. Ongoing Activities
· Running risk assessments periodically
· Establishing an entrenched Agile mindset amongst team members
· Managing Product Development Management
4. Quality Assurance
· Decide on bug fixtures with the team
· Leverage KPI's to monitor team performance
· Introduction of Automation Testing within the organisation
5. Business Growth
· Maintain vendor and customer relationships
· Managing team growth
· Ensuring retention and satisfaction of the development team
The four CTO Personas
There are four primary CTO personas that one needs to be aware of according to Gartner and they help answer the question of what is the role of a CTO in a startup?
1. CTOs as Digital Business Leaders
As a Digital Business Leader, the responsibilities of a CTO involve:
· Keeping track of the latest technology trends
· Identifying and learning how competitors are using technology
· Deciding what technologies can be used and how
2. CTO as a Business Enabler
The main responsibilities of a CTO as a Business Enabler are as follows:
· Validate whether the technology is in alignment with Business goals and is beneficial to the company
· Lead the software development team while ensuring collaborative efforts
· Ensuring risk assessment is made around the chosen technology
· Decision making regards technological long term investments
3. CTO as an IT innovator
As an IT innovator, the CTO of a business is responsible for:
· Guiding and leading the development team
· Acting as a leader of technology innovation in Agile software development teams in the company
· Helping to adopt cloud-first technologies and modernizing the infrastructure
4. CTO as the Chief Operating Officer of IT
The responsibilities of the CTO of IT are:
· Assisting the development team with meeting the agreed upon delivery timelines
· Purchasing of IT, procurement and vendor management
· Ensuring that internal and external sources work in coordination and are in alignment with the business objectives
How to hire a CTO for your Startup as a Non-tech founder?
Given below are seven important steps to help find the ideal candidate as CTO for your startup.
1. Evaluate Technical Background: It is imperative that a CTO has a strong technical background before they take on the responsibility of managing your startup. They should have experience as a project head, a software engineer, or an IT head at a tech firm.
2. Evaluate experience in the Tech Field: Just having the right qualifications isn't enough to ensure that an individual will be capable of dealing with the position of CTO. On an average, it takes about five years for someone to be capable of handling the position and the responsibilities that come with it.
3. Understanding of the latest programming languages: A good CTO must be familiar with trending programming languages that help to shape software products such as JavaScript, Python, PHP, C#, Java, Go, C and Ruby. Every CTO must be comfortable working with at least two of these languages and must be able to choose the most suitable programming language based on the company size.
4. Acquaintance with Best Practices of Software Development: A CTO must have in-depth knowledge of the following:
· Agile Development methodology and process
· Dev/Ops (Development Operations) and CI/CD (Continuous integration, Continuous deployment and Continuous delivery)
· Micro services and its functioning
· The process of Test Automation
5. Acquaintance with the Cloud: Considering the impact of Covid 19 on businesses, most organizations are moving to cloud and the evolving remote-first culture. Generally small companies invest actively in cloud application development services.
6. The ability to leverage a powerful stack: There are a number of trending technologies that a CTO should have tried and tested and be comfortable working with. They must also be able to select the one most suited to the organization.
7. Understanding the KPIs in order to track team performance: A CTO is someone who is responsible for tracking the team's Agile Software Development from time to time. To do this it is necessary to understand the most commonly used performance metrics used in Agile. The most important ones include:
· Velocity – which is the effort estimates of the team post each sprint
· Lead Time – the time between a requirement made and its completion
· Time to Market – the time taken from ideation to product launch
Final thoughts
Apart from this, there is the question of when to hire a CTO? If your startup revolves around software development, you should consider recruiting a CTO from day one. In case of doubt, remember CoffeeMug.ai is an invaluable platform for startups that provides a simple and easy-to-use interface to connect with potential business acumen, founders and other important entities in the sector.
With its wide array of features, CoffeeMug.ai provides business expertise, helps with decision making, makes fundraising for startups easier than ever before by connecting them with the right people. The platform often works with entrepreneurs at an early stage, assisting them in achieving product-market fit and scaling beyond the first point of scale.
FAQs
Q. Does a startup need a CTO?
A. Almost every startup will seek the expertise of a CTO at some point throughout its development, especially if the startup is offering technology related services or products. A CTO is well-versed with the latest advancements in the tech world and might be useful in using the technology to its full potential while keeping the risks at bay.
Q. What should I look for in a CTO?
A. Industry expertise, creativity, leadership skills, technical capabilities, and adaptability are the five top qualities to look for in a CTO.
Q. What is expected of a CTO?
A. A CTO will determine the technical direction for your product development, build and implement a strategic plan, identify the exact resources required to carry out the plan, and oversee the entire process from beginning to end.
Q. What is important to a CTO?
A. The most important function of a CTO is to use technology to add value to a company and help it achieve its goals. They must design a technology vision and strategy that will allow the organization to prosper and get a competitive advantage.