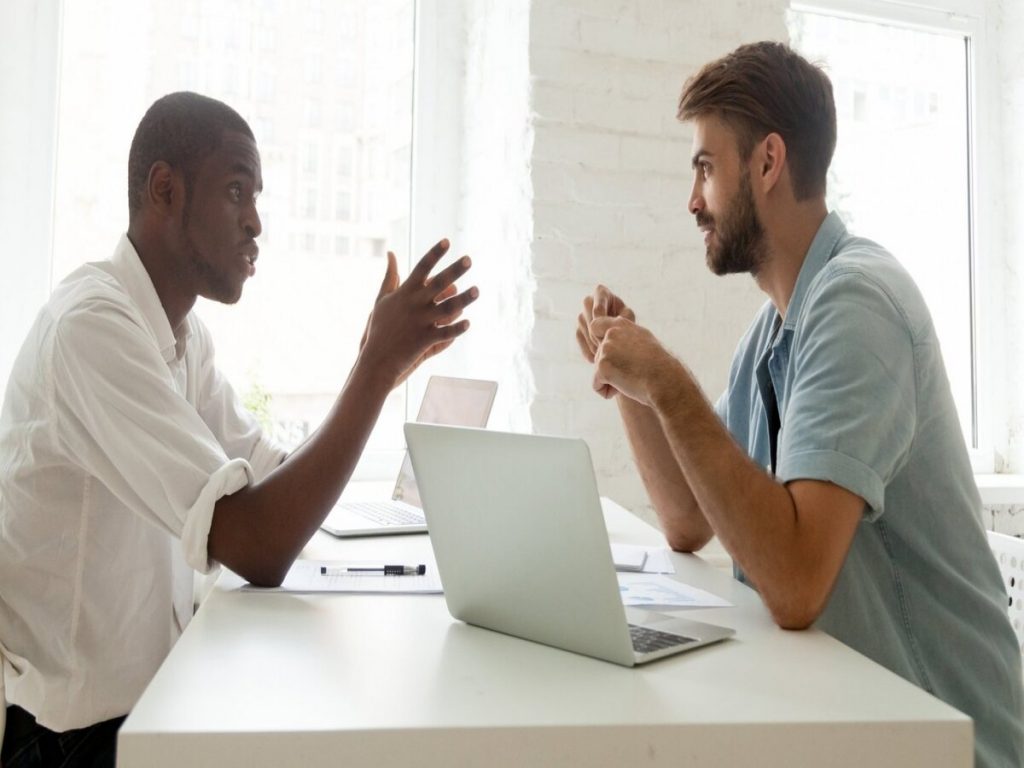 Are you a seasoned entrepreneur looking to give back to the startup community?
Maybe you have a specific area of expertise in which you might offer assistance.
At Coffeemug.ai, we believe in passing down the knowledge to help create the next generation of successful entrepreneurs. This networking platform is equipped with some of the best startup mentors in India and believes in supporting the young entrepreneurs in finding the right path as well as resources needed to achieve their goals.
So what does it take to become a mentor in India? Let's see what the experts at CoffeeMug have to say about the best startup mentors in India.
While a mentor should encourage young entrepreneurs to cultivate self-thinking, equipping them with thought processes and a fundamental framework for working efficiently in a challenging environment can leave a remarkable impact. In basic terms, think of mentoring as a legacy you pass on to budding entrepreneurs who have the potential to revolutionize the business world when you retire.
What makes a successful mentor?
Patience and listening abilities are two crucial qualities of a successful mentor. The most effective mentors observe what is going on, analyze the mentee's current route and then direct them in the proper direction.
Mentoring entails both counseling and the transfer of information and leadership abilities. That takes time and practice and the mentor must be willing to let the mentee make mistakes before attempting to guide them again.
You should also form mentorship ties with individuals you believe would be a good fit. Here are some pointers to help you improve as a mentor:
Communicate
Your mentee should ideally be in charge of their own career path. As a mentor, your job is to assist them in achieving whatever goals they have set for themselves. Do not instill your personal desires or opinions into their strategy. Inquire about their ambitions and what they anticipate from you. For example, are they seeking any help, advice or insight from you?
Know what your mentee should gain from your mentoring relationship and why you should choose to mentor them. By doing so, you will be able to set boundaries, agree on the partnership's goals and create a healthy connection that is respectful of the relationship.
Mentoring is not a one-way conversation; it is a two-way communication that facilitates the exchange of ideas, questions and concerns. The communication must be established without any judgment, so that the mentee feels secured and comfortable in sharing their ideas, opinions or feedback.
Deliver valuable feedback
Another key skill a mentor should possess is the ability to give feedback politely and tactfully without shattering the mentee's confidence. Focus on something positive instead of the mentee's shortcomings or mistakes and then give ideas to assist them improve their job.
One of the best ways to provide constructive feedback is to share your own experiences. Explain to them how you faced the similar situation and how you managed to overcome the mistakes and focus on improving the work. Appreciate them for the growth and accomplishments they have made so far while pointing the shortcomings in a positive light.
Listen with compassion
It's important to connect with your mentees and comprehend their viewpoints and experiences. Listening to them when they are experiencing a bad day at work and helping them to get through can play a huge role in establishing a strong and healthy relationship.
Being curious about your mentee and understanding their interests without judging their backgrounds and experiences will help them break free from false stereotypes and conventional beliefs.
Also, as a mentor, you need to be aware of the fact that not all can progress at the same pace you did or others are doing. Everyone has different strengths, speed and working nature. Projecting your expectations and working culture onto your mentee can have a negative impact. This is something that a mentor finds difficult to do, which is why patience and listening are the vital skills every mentor should develop.
Be Positive
Your mentee can pick up a lot of information just by watching and learning from your actions and words. A mentee can examine how you interact with people and how you handle difficult situations. You may end up pushing the mentee away if you are negatively influenced by a challenging project or it shows in your behavior.
Show your mentee several techniques to handle difficult situations and walk them through your process to get them on the right track. Tell them they have a choice in how they react to failure or unpleasant situations. Share your stories of how you dealt with a similar issue and what steps you took to change a negative situation into a positive one.
Conclusion
The most successful mentoring relationships begin with the mentee discovering the perfect mentor, which is why we created CoffeeMug. This startup mentoring platform brings together a large network of industry professionals as affiliate mentors, who are passionate about helping entrepreneurs establish, survive and scale their businesses using their hands-on experience and knowledge.
Connect with the leading networking platform and become a mentor in India to pass on your skills to the future generation of entrepreneurs.
FAQs
Q. What are the seven roles of a mentor?
A. A mentor should accomplish the following seven roles and responsibilities namely teacher, sponsor, role model, advisor, agent, coach and confidante.
Q. What are the 3 A's of mentorship?
A. Accessible, analytical and attentive are the three A's of mentorship. Your mentor won't be able to comprehend your requirements or assist you in addressing challenges if you don't have these essentials.
Q. What does good mentoring look like?
A. Mentors that are enthusiastic about assisting others in achieving their goals are good mentors. A good mentor has a number of characteristics. Look for someone who is motivated, a good fit, considerate of others and a respected expert in their industry when choosing a mentor.
Q. What are the 3 types of mentoring?
A. Traditional one-on-one mentoring, distance mentoring and group mentoring are the three types of mentoring.