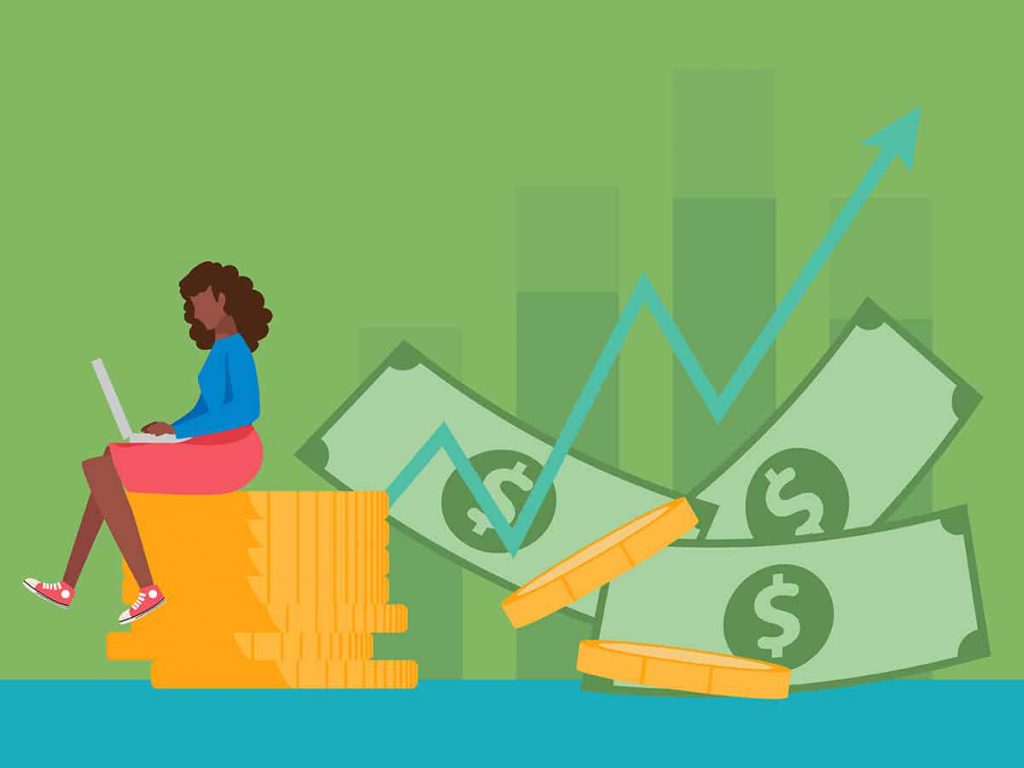 A decade ago, to invest in a startup, you were required to possess a lot of money and have a lot of connections. It's no longer the case, and ordinary investors can now easily participate in interesting startup opportunities through several portals.
From an Investor perspective
Consider private investors like 'Angel investors' and 'Venture capitalists'
Angel investing:
If you are thinking about how to invest in a small business startup? Consider angel investing.
Angel investing does not require enormous sums of money. You can begin investing as few as Rs 50,000 and gradually increase your contributions by 10% each year as your risk appetite grows. To get started, look through your contacts, acquaintances, connections, alumni associations, and other people who already are angel investors.
Keep in mind, however, that due to the risk profile, you should only set aside 5% to 10% of your funds to begin angel investing.
When considering how to invest in small startup companies with limited funds, it's crucial to consider what talents or expertise you can offer the founders. The expertise in areas like marketing, legal, finance, growth will help scale startups rapidly.
Need guidance on how to invest in small startups? Or how to invest small amounts in startups? Connect with Coffeemug's extensive network which includes accredited angel investors and seasoned financial mentors.
Venture Capital Firms
India is now recognized as a popular start-up destination. India's ranking in the ease of doing business has improved to 77, indicating a business-friendly environment that has resulted in the formation of many businesses. After angel investors, i.e., after the seed stage, venture capital firms usually join in.
There are several roads to venture business, none of them are set in stone. True entrepreneurs and extremely competent investment bankers are the two main types of beginning. A large majority of them have worked in the finance industry before, usually as equity research experts. So, either invest through a venture firm, or you can start your own venture firm.
How to start a small venture capital company?
Venture capitalism, contrary to popular opinion, does not necessitate a massive cash account. After all, venture investors aren't always putting their own money into projects. Having a significant amount of personal wealth, on the other hand, makes things simpler to enter into any investment environment.
Working in a venture capital firm and making some high-value investments there is always an excellent idea.
To establish a venture capital firm, you must first be eligible. The Securities and Exchange Board of India (SEBI), which is the sole authority for issuing permits, must be obtained.
Follow the eligibility requirements as per SEBI
Understand and apply the qualifying criteria for forming a venture capital firm under the SEBI (Venture Capital Funds) Regulations, 1996. SEBI will request a registration fee of Rs. 5, 00,000 within 21 days of receiving the application once all compliances have been completed. Finally, SEBI issues a Certificate of Registration if all terms have been met.
Do you want to connect with a venture capitalist who can guide you on how to start a small venture capital company? Join Coffeemug today!!!
From a Small Startup Founder perspective
If you've been considering raising funds for your small business, you have a few choices to consider, including locating personal investors for your company.
How to find private investors for startup small business?
You probably don't want a one-size-fits-all solution when it comes to banking. Many large banks are unable to consider small business applications on an individual basis. As a result, private investors may be a viable option.
Individuals or firms who invest their own money in other businesses in the hopes of making a profit are known as private business investors. Below are the possible options to consider:
Your Family networks Even if you don't intend to seek financing from friends and family, you can inquire if they are aware of any small-scale business investors to whom they'd be prepared to introduce you.
Community groups: There's a strong chance that there are a few investors in your neighbourhood. To find out who is available, consult your local Chamber of Commerce or small business-related local groups.
How can Coffeemug assist and steer your small business?
At Coffeemug, we connect you with small startup founders and business owners who will give valuable advice on how to find investors for small business startup?
FAQs
Q. Can I invest in small businesses?
A. One can easily invest in a small business, either by lending money to it or purchasing a few shares of the company.
Q. Where is the best place to find investors?
A. Entrepreneurs can easily find investors at the following places
LinkedIn and other online networking platforms
Mutual contacts
Community organizations
Networking events
Q. How do you directly invest in startups?
A. Direct investment occurs when an investor invests directly in a company without the help of a third party such as venture capital, angel investing, debt, or private equity firm.
Q. Is it smart to invest in small companies?
A. Investing in a small business allows investors to expand their portfolios while also assisting local entrepreneurs on their path to financial stability.