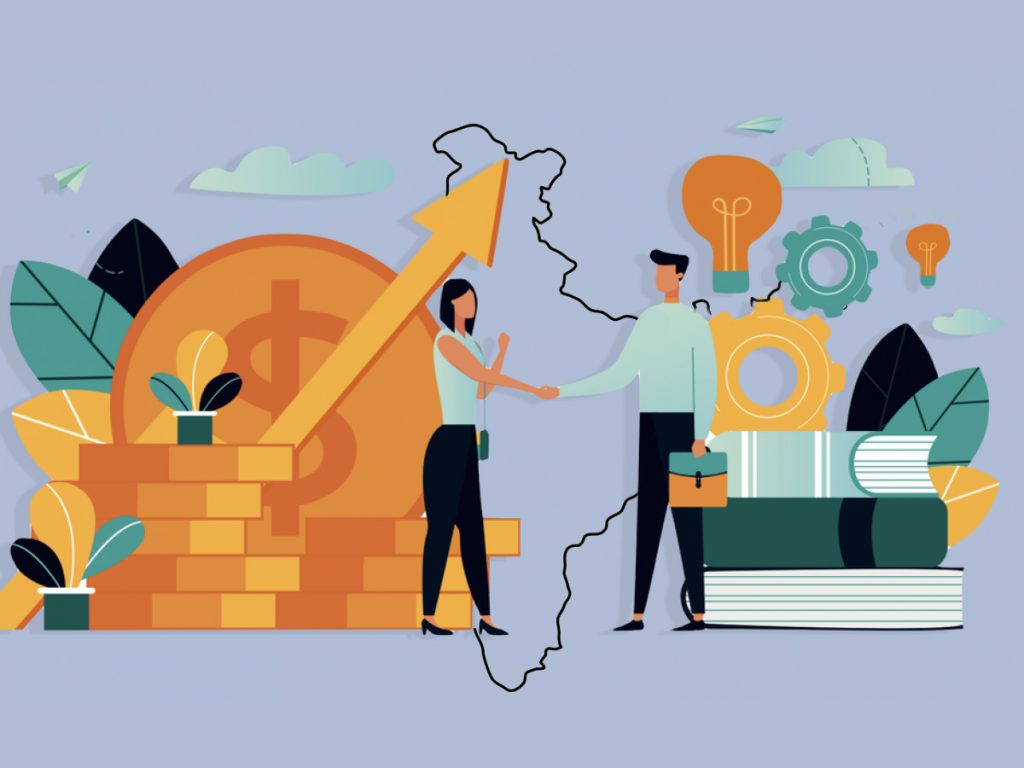 How do I invest in startups? This is a common question among people who wish to invest in startups and gain valuable experience as well as high returns.
India is home to one of the world's youngest populations, and its economy is rapidly growing. This makes India an attractive place to invest in startups, as they are poised to benefit from the country's ongoing growth. Additionally, Indian entrepreneurs are known for their innovation and creativity and have been responsible for some of the world's most successful startups.
Over the years, high-profile investors have been chasing growth-stage and late-stage deals for a long time, pouring unprecedented sums of money into the Indian market. However, as a sign of increased investor confidence in Indian entrepreneurs, even early-stage companies that have received little attention in recent years are now gaining significant attention from investors.
Are you interested in funding such companies? Then it's time to get connected with Coffeemug.ai, a professional networking platform focussed on assisting and financing startups. Let's see the different methods of financing early-stage companies as suggested by the Coffeemug.ai expert team.
How to invest in early stage startups?
A company that is in the initial phases of development is referred to as an early-stage startup. The main agenda behind investing in early-stage startups is being able to take advantage of their potential value before they go public or receive any venture capital investments themselves. It's really all about having faith in the startup's founders and their ability to successfully build a company.
But, how do investors invest in startups that are in the development stage?
Venture capital: VCs are companies that pool money from multiple investors into a single fund to invest in new businesses. They generally expect to have a significant level of engagement decision-making operations of the business and even demand a seat on the board of directors.
Angel investing: Angel investing is considered the best early-stage financing option. Angel investors are typically family members, friends, or affluent individuals who are willing to put their own money into a business venture. Angel investors typically have industry knowledge or contacts to give, but they rarely wish to be involved in the company's day-to-day tasks.
Crowdfunding: Crowdfunding is a collective method of acquiring funds from friends, family members, and individual investors, mostly through various social media platforms and crowdfunding sites.
How to invest in seed funding?
Seed money or seed capital is the first round of funding for a startup. Angel investors, friends and family members, and the original firm founders are the common sources of seed financing. Many angel investors focus on seed funding opportunities because it allows them to purchase a portion of a firm's ownership while the company is at its most undervalued.
When the company is first established, stakes or shares are first sold to the company's founders, angel investors, and close acquaintances. After then, preferred stock in the form of a Series A can be sold to investors.
How do I become an angel investor?
Following are a few steps to consider before you choose to become an angel investor:
Make sure you match the requirements for qualified investors as per SEBI rules
Understand the risks associated with investing in startups
Consult experience business angels for guidance
Subscribe to an angle group or platform
Develop early investment plans and strategies
Actively participate in business events and pitch meetings
How do investors make money from startups?
Making money from startups can be a complicated process, but it is possible to achieve success if you understand the different ways investors can make a profit: equity, debt, and royalties.
Equity:
In simple terms, equity represents an ownership stake in a business or project that entitles the owner to specific rights and profits. This makes sense when you consider that most businesses operate as private corporations which means each shareholder owns a portion of the company.
2. Debt Financing:
Debt financing refers to money borrowed by an individual or company that must be repaid over time with interest. Debt can contribute tremendously to business growth and usually requires little or no collateral in order to secure the transaction.
3. Royalties:
Some investors prefer not to invest in companies at all, but instead, they focus on finding opportunities where their skills can be best used to generate revenue for everyone involved. For example, royalties, are payments or commission-based fees made as a percentage of sales.
How do investors find startups?
Picking a startup to invest in is a challenging task. However, Coffeemug.ai has listed a few pointers to look for:
Uniqueness:
Does the startup have a distinguishing feature that gives it a competitive advantage over competitors in the same market?
Scalability:
Is the product scalable, in the sense that it will sell and that the market and firm can withstand growth?
Market Size:
Is there a lot of potential in the market that the firm is targeting?
Team:
Is a dedicated management staff in place? Is it capable of carrying out the company plan?
Ownership of sale:
Does the price asked for the equity offer a good value?
Fund usage:
Will the funds raised be sufficient to carry out the business plan, or will more be required? If more is required, your equity would be diluted, i.e. your ownership percentage will be lowered.
Final thoughts
With Indian startups hitting a new record, experts suggest that it is the right time for investors to put their money into potential business ventures and gain good rewards. So if you are looking for ways how to invest in Indian startups, Subscribe to Coffeemug.ai today.
FAQs
Q. How long is early-stage startup?
A. An early-stage startup begins when you secure a Series A round of funding, which typically lasts from 18 to 24 months.
Q. Who are early-stage entrepreneurs?
A. An early-stage entrepreneur is one who is working to expand a startup or a company that has recently been created.
Q. Why do you want to work at an early-stage startup?
A. Working at an early-stage startup offers immense opportunities for young professionals to learn new leadership skills. As a startup expands, so does the scope of your responsibilities and experience.
Q. What's an early-stage startup?
A. An early-stage startup is the first step in the startup lifecycle, where the founding team creates an idea and prepares a concise business plan, explaining the concept or idea.