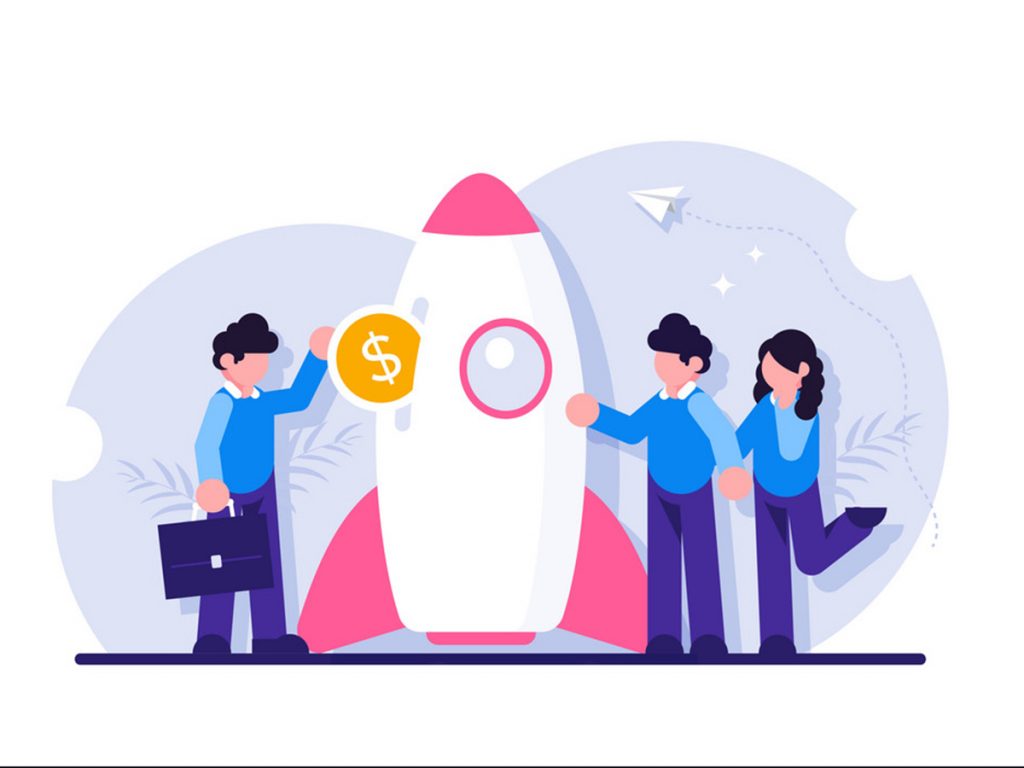 As a budding entrepreneur, you may have laid the foundation of your start-up business. But if you want to sustain and scale rapidly you need funding. "Does my startup need venture capital money?" may be the first question that comes to mind. Yes, Venture Capital is a great alternative among the several investment choices accessible.
There are several advantages of being funded through venture capital for startups. Apart from acquiring much-needed funds at a critical moment, you also gain access to an investor's network of contacts, as well as their business knowledge and experience. However, before accepting venture financing, it's a good idea to assess the benefits and drawbacks.
In this article, let us understand venture capital and what are the pros and cons of being funded through Venture capital fund:
What is the meaning of Venture Capital?
Venture capital is a type of finance in which funds are invested in a firm such as a startup or small corporation, in exchange for stock in the company. It is also a significant subgroup of the private markets, a far larger and more complicated sector of the financial landscape.
How does Venture Capital operate?
A venture capital business is often controlled by a small group of partners who have obtained a significant quantity of money from a set of limited partners (LPs) to invest on their behalf. The LPs are often huge organizations that use the VC's services to help them achieve high returns on their investment. The partners have a 7- to 10-year window in which to invest and, more crucially, create a significant return. VCs must invest in projects with a large outcome in order to get a huge return in such a short period of time.
These large outcomes not only generate excellent returns for the fund but also assist to offset the losses incurred as a result of an increased number of failures that high-risk investment draws.
Venture Capital based on the startup stages:
A startup needs a Venture capital fund as it progresses for expansion. Different types of venture capital by the stage of the startup are:
Seed stage
In the Seed round, funds are needed for product development, market research, or business plan creation. Blume Ventures is a firm based in Mumbai that provides startups venture capital for seed-stage ventures.
Early stage
Startups require a huge Venture capital fund during early-stage to begin operations after they have a marketable product or service. Series A, Series B, Series C and so on are the terms that indicate the rounds or series in which venture capital is typically invested. SAIF Partners, Chiratae Ventures are some of the early-stage VC firms.
Late stage
As the Startups mature and begin to demonstrate decent revenue generation, they need late-stage venture capital fund for adding newer geographies or diversifying your product mix. During this stage Series D, Series E, and Series F investment rounds are increasingly usual and can stretch all the way up to a Series K. Sequoia Capital and Accel are prominent VC firms in late-stage funding.
Subscribe to Coffeemug and get access to a wide network of investors who can provide you with valuable insights on how to get venture capital funding?
Benefits of venture capital for startups
Expansion of Startup
Helps widens the resources
Instant access to an extensive network of contacts
Gain industry knowledge
Drawbacks of venture capital for startups
Exit strategy such as an IPO or acquisition has to be planned as payback to VC
VC demand equity in a startup in return for funds they provide
Partial control over company management
How can a startup get venture capital?
Make sure you're in the right stage: VCs are searching for that perfect spot where you've built up enough of a reputation to be a pretty safe investment without having completely exploited your market.
Prepare your pitch deck papers: Keep documentation like the executive summary, the business strategy, and the presentation/pitch deck on hand.
Find the right VC: Founders must conduct thorough research to select the ideal venture capital firm for their industry sector and startup stage.
Become an expert on the VC term sheet: A term sheet is "a non-binding statement of initial conditions for Startups Venture capital." Don't be scared to walk away if a VC states a condition you're not comfortable with.
Set a Budget: Your funding request should be based on how much money you'll need to achieve the next set of goals. Retain as much equity as you can for the next funding rounds.
Complete your due diligence and finalize the deal: As a founder, you may improve your chances of sealing a deal with VCs by properly preparing for due diligence, which is defined as "gathering relevant information on the real or possible risks associated in an investment".
Final Thoughts!!
If you've built a successful firm and want to expand it, one option is to seek venture capital funding. Venture capitalists are experienced investors with a long-term outlook. While venture capital companies can provide funds and experience for your company, accepting the money usually entails relinquishing some control.
Coffeemug is one of the largest networking platforms, helping startup companies find customers, funding, and mentors.
FAQ's
Q. What is the number of venture capital firms in India?
A. As of 2021, India has almost 800 venture capital businesses.
Q. Which are India's top venture capital firms?
A. Sequoia Capital, Tiger Global Management, Blume Ventures are some of the top venture capital firms in India.
Q. Venture capitalists own what percentage of a company?
A. VCs often acquire between 25 and 50 per cent of a new business's ownership, depending on the stage of the firm, its prospects, the amount of money spent, and the connection between the investors and the founders.
Q. What is the difference between a VC and an angel investor?
A. Angel investors are affluent individuals who prefer to invest in new firms as a hobby or side-project. Venture capitalists are professional investors who invest in a broad portfolio for higher returns.
Q. Are venture capital and private equity the same?
A. Venture capital (VC) is a type of private equity in the technical sense. The fundamental distinction is that private equity investors want established businesses, venture capitalists typically invest during the startup phase.