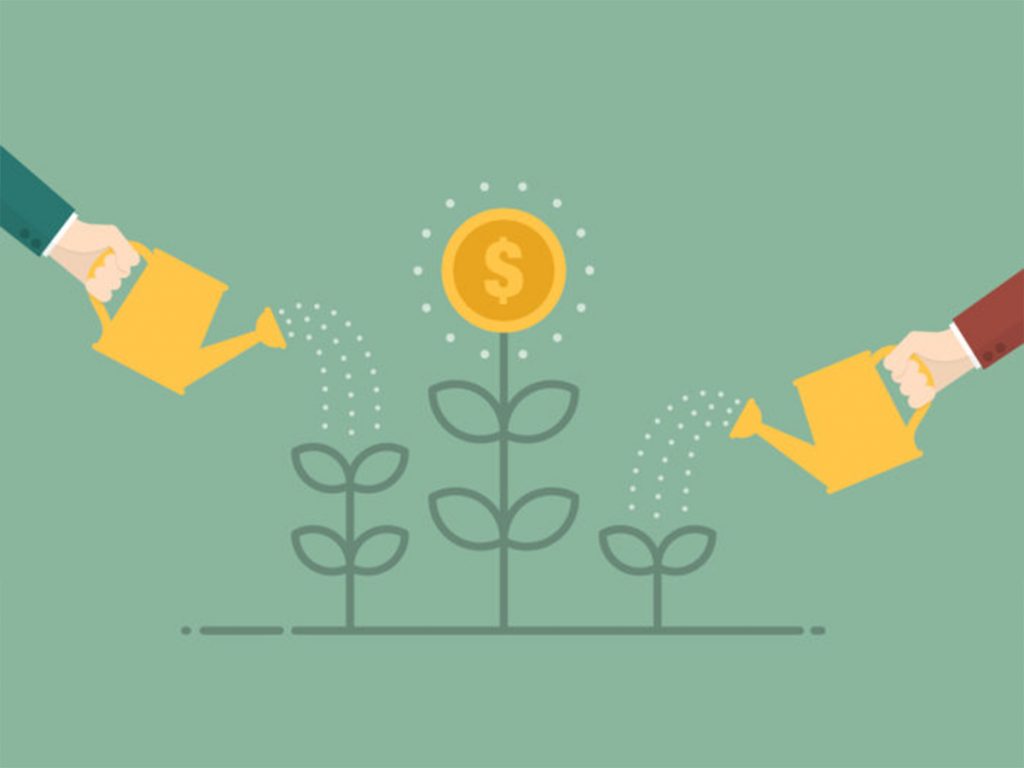 All startups have one thing in common: they require funding to get started. In the past, entrepreneurs relied heavily on traditional methods to raise funds for their ventures, like getting a loan from banks or other financial institutions. But, over the past decade, there has been a shift in how the startup ecosystem works. Entrepreneurs now have access to multiple business funding options. The ability to raise funds in a variety of ways has enabled them to run their startups efficiently.
So, whether you are millennial planning to set up your first business or a veteran entrepreneur looking for a new challenge, the team at Coffeemug.ai has curated a list of business funding options in India that will help you raise the funds you need to get started.
Top 5 sources of funding for startups
The source of funding you choose is often determined by the amount of money you require and the nature of your business. Each business path is unique, and your capital requirements will be largely determined by your startup costs, infrastructure requirements, and operational overhead.
Angel Financing
Angel investors are wealthy individuals who are more focused on funding young startups in exchange for a stake in the company in the form of equity. Angel investors may or may not be accredited investors, a category reserved for investors with extremely high incomes or net worths. The average angel investment typically ranges from $25,000 to $100,000 per company, but can also go higher.
Angel investors, in comparison to venture capitalists, are more flexible and willing to pay smaller amounts over a longer period of time. Plus, they are extremely patient with the entrepreneurs they fund. They understand that the entrepreneurial journey is not a straight road but is hurdled with lots of hiccups. Angels typically do not expect a quick return on their investment, but they do look for an exit strategy at some point, where they can fill their pockets with profits, either through a public offering or acquisition.
Crowdfunding
One of the best startup funding options in India is crowdfunding, which is the process of raising funds for a startup by crowdsourcing a smaller amount of money from a large number of people. The advantage of crowdfunding is that it provides small companies with the capital they need to put their product into production without requiring them to give up any equity.
Starting a crowdfunding campaign is a hassle-free process. Just create a profile on any crowdfunding platform such as AngelList, Kickstarter, GoFundMe and others. Once you have created a profile, describe your business and mention the money needed.
People interested in your business will then start donating their money, typically in exchange for some benefits, like one of your products or services at a discounted price. Crowdfunding is mainly categorized into three different models.
Equity crowdfunding
Debt crowdfunding
Donation/rewards-based crowdfunding
Small Business Credit Cards
A business credit card is a perfect tool for gaining access to the financing you need to expand your business while also earning cashback, rewards, and other valuable benefits to help your small business thrive. Business credit cards aren't just for large corporations; many skilful freelancers, startups, and sole proprietors are ideal candidates for a small business credit card.
The credit limits for such business credit cards can be significantly higher than those for standard credit cards. Also, the card issuers may require that the card be linked to the owner's personal credit score. This basically means that any defaults or late payments on the business credit card will have a negative impact on your personal credit rating.
Venture Capital
A venture capital firm will typically invest later in the process, after the business has demonstrated some traction, such as a working business model, a customer base, and so on. A VC firm offers substantial amounts of capital and will not invest easily in your company unless they believe it has the potential to generate a significant ROI. As a result, VCs are always looking for innovative ideas and concepts that have the potential to revolutionize the industry and generate high profits. Subscribe to Coffeemug.ai and get connected with a potential venture capitalist to acquire the funding and guidance needed to grow your business.
Small Business Loans
A startup business loan allows you to lease office space, hire staff, buy office equipment, or simply cover general expenses while your business is expanding. You can also use this loan amount to fund your marketing strategies or to perform new research and development. Small business loans are typically available from a large network of traditional and alternative lenders.
Final thoughts
Despite multiple business funding options in India, most startups fail to survive. This is due to a lack of proper knowledge and guidance. Coffeemug.ai aims to reshape the landscape for young millennial entrepreneurs who have the potential to make the world a better place. Right from offering mentorship and giving access to a wide network of angel investors, VCs, and accelerators, Coffeemug.ai is the one-stop destination for all your queries related to startups. Visit now!
FAQs
Q. What type of funding options are available?
A. Personal savings, borrowing money from friends and family, bank loans, and private equity from angel investors and VCs are a few common funding options in India.
Q. Can you get funded with just an idea?
A. Yes, it is possible to get funded with just an idea from multiple sources like government schemes, incubators and pitch competitions.
Q. What options are available for startup funding in India?
A. Angel investors, crowdfunding, venture capital, and business loans are some of the most effective ways to raise capital for your startup.
Q. Do banks give loans to startups?
A. Yes, banks do offer loans to startups, but they expect some securities, which is usually their home or another significant asset.