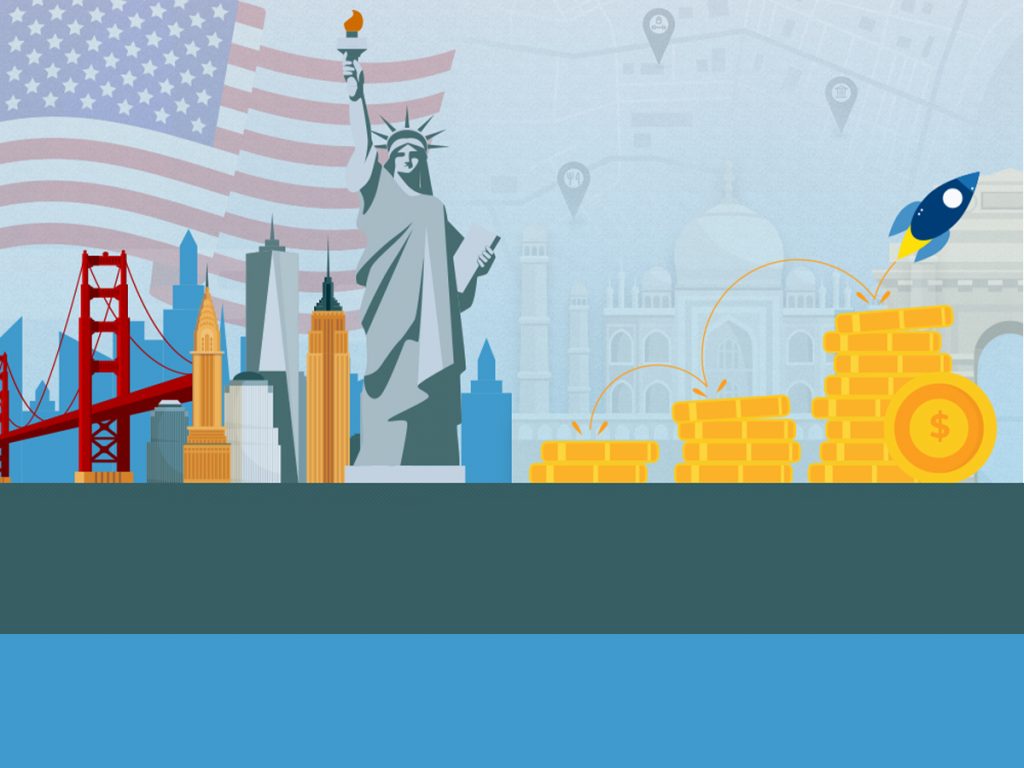 India is now considered as one of the most powerful economic forces in the world. India's economy has a significant impact on global trade and the majority of the world's leading developed countries want to establish or strengthen connections with India.
India is a popular destination for investors over other major countries, regardless of location, due to its large market base and rapidly expanding purchasing habits of middle-class Indians. With a 5,000-year history of inviting outsiders to its shores, India embraces diversity, making it easier than ever for a foreigner to start a business in India.
So, wondering how can US citizens invest in Indian startups? Let's see what the team at Coffeemug.ai has to say about it.
Investing in Indian startups is certainly challenging but rewarding too. The business-friendly foreign policies by the Indian government under the "Startup India Movement" initiative offer a number of benefits for the foreign nationals to invest in the rising economy of the country and make a substantial profit.
Can a US citizen register a company in India?
The Government of India does not permit FDI for any sole proprietorship, partnership, or one-person company under the FEMA guidelines. As a result, NRIs or foreign nationals cannot establish any such companies in India.
However, since FDI is authorized under the automatic route for most sectors, the optimal business structure for NRIs and foreign nationals to establish in India would be a private limited or public limited company.
Can a US citizen buy a business in India?
Before forming a public or private limited company, a US citizen must strictly comply with the following requirements:
Directors
NRIs, foreign residents, and foreign nationals can all serve as directors in an Indian business under the Companies Act of 2013. To become a director of an Indian firm, NRIs and foreign nationals must get a Director Identification Number (DIN) and a Digital Signature Certificate (DSC).
For establishing a private limited company, a minimum of two directors are mandatory, whereas to create a public limited company, at least three directors are required. Also, one of these directors must be an Indian citizen as well as a resident.
Shareholders
A US citizen or any other foreigner can form a public limited company if the venture has at least seven investors. To form a private limited business, the minimum number of investors is only two. A private limited company typically has a maximum of 200 shareholders, whereas a public limited company has an unlimited number of shareholders.
Business location
The proposed venture or company must have a physical address in India before registering. While submitting the registration form, NRIs or foreign nationals should submit proof of your office address, such as a sale deed or a rental agreement.
Registration process for a business in India
The procedure for NRIs and foreign nationals to register a company in India is a simple and hassle-free process.
Obtain DSC (Digital Signature Certificate) for proposed NRI and foreign national directors
Proposed NRI and foreign national directors must also register for a DIN (Director Identification Number) on the Ministry of Corporate Affairs' website and file SPICe+ form
All company-related papers, including e-MoA and e-AoA, should be uploaded
After the application and paperwork have been verified, the Registrar will issue the Incorporation Certificate.
Conclusion
Having a reliable source of information or mentor or partner to serve as a guiding light is critical in the startup ecosystem. This is where Coffeemug.ai steps in. The platform adds value to startups by bringing the right mix of funding, acceleration programmes, market access, and exclusive meeting and networking opportunities with a diverse group of industry pioneers. For more information on investing in Indian startups as US citizen, subscribe today.
FAQs
Q. ​​Can a US citizen buy a business in India?
A. Yes, you can own a firm in India (partially or entirely) or start your own business in India. Setting up or owning a business in India can be accomplished in a variety of ways like purchasing stock in a company that already exists.
Q. Can a US citizen start a business in India?
A. Non-resident Indians (NRIs), foreign citizens, Persons of Indian origin (PIO), and Overseas Citizens of India cardholders (OCIs) have no restrictions in doing business in India.
Q. Can an American invest in India?
A. A US citizen can invest directly in India's stock market. However, the person must first open an account with an international broker registered by the US Securities and Exchange Commission (SEC) or an Indian stock brokerage regulated by the Indian SEBI
Q.Can a foreigner own a sole proprietorship in India?
A. Foreign nationals and non-resident Indians are not permitted to invest in or establish a proprietorship, partnership, or one-person company in India. The Reserve Bank of India must approve FDI in LLP before it can be implemented.