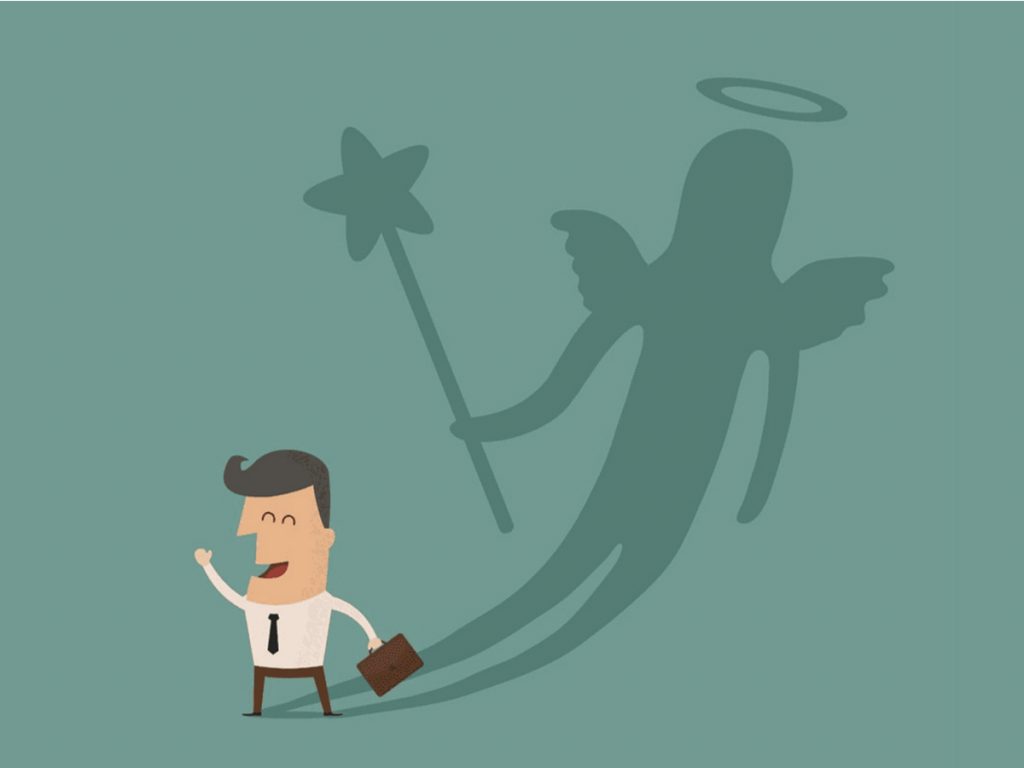 Startups are extremely popular and numerous success stories of startups that blow up the internet continue to emerge from time to time. Over the last few years, a number of people have actually made a lot of money by investing in startup companies. It can be extremely profitable to invest in a startup during the early stages however it is often assumed that investing in a startup is only for venture capitalists and not the average working-class individual.
In 2012, with the introduction of the Jumpstart Our Business Startups Act, a number of federal securities regulations were relaxed and it became easier for businesses to seek investments through crowdfunding. In 2016, the securities commission also voted to adopt rules that made crowdfunding more possible thereby allowing even the common man to invest in startup companies.
Rather than restricting yourself from achieving your goals due to a lack of funds, subscribe to CoffeMug.ai.
CoffeeMug.ai is an AI-powered networking platform outfitted with a highly qualified team of analysts, incubators, accelerators, and mentors with diverse backgrounds. With the help of a vast global network and resources, CoffeeMug.ai has effectively managed to support a number of startups through numerous rounds of funding, adding considerable value at each stage.
The Basics of investing in startups: Before you consider investing in startups it is important to bear in mind the fact that many startups fail and leave investors with nothing; their money's gone and they often don't get it back. Investing in startups is a high-risk high-reward chance that investors take. But questions that loom on the horizon include can public invest in startups? Can individuals invest in startups? And how common people can invest in startups at an early stage? In addition, a startup investment is generally not tradable such as stocks; you should be prepared to hold onto your investment until the company goes public or is acquired.
The question of how can regular people invest in startups finally has an answer and there are a number of platforms that make it possible for ordinary people to make investments. These platforms provide a sampling of the avenues that allow any ordinary individual with limited income and funds to invest in a startup of their choice. There is no guarantee that these platforms will enable you to become a billionaire but they can help you broaden your investment portfolio and provide you with the satisfaction of supporting a young company or companies that you believe in.
SeedInvest: This crowdfunding platform allows individuals to invest in early-stage companies that have been pre-screened and considered viable for investment. Depending on the company you choose to invest in, your income and net worth, the limit could be as low as $2,200 or as high as $107,000. Less than 1% of the companies that seek funding through the platform are accepted. SeedInvest provides potential investors with a list of companies seeking investments. Many of these companies are open to anyone investing in them but some are only accepting investors with an income of more than $200.000 each in the past two years. As a potential investor, you will be provided with a 'pre-money valuation' as well as the total amount being sought and the amount that has already been acquired. There is always a minimum amount and the time frame, such as 90 days, within which the money must be raised.
Wefunder: With Wefunder, an individual can invest with as little as $100 at a time. The company has the goal of funding 20,000 startups by the year 2029. Through Wefunder, an investor can invest capital into a variety of companies. Investors are able to purchase stock – with or without dividends, convertible notes or debt. The investor's money is kept in escrow and if the minimum amount is raised within the stipulated time frame the money is invested and if not the investor gets back their money with no loss at all.
Republic: This is another online platform that allows you to invest as little as $10 in early-stage startups. Republic selects the firms that are suitable to invest in through a 4 step screening process that involves scrutinising the firm's founders, product, mission and evidence of growth. Apart from offering investments, the platform hosts six different discussion groups and encourages investors to share ideas and advice. Members of the various groups are also encouraged to invest together.
MicroVentures: This platform allows investors to make early-stage and late-stage investments for as little as $100. The company has various startups to invest in, from live-action mobile sports games and digital marketing companies to the manufacturer of high-end tequila. Founded in 2009 for accredited investors, the platform is quite selective about the number of companies approved for investment. Similar to other investment platforms, MicroVentures offers investors information on each investment including the investment goal and the number of days left to invest in that investment round. In most cases, startups provide information on how they plan to use the investment money thereby making it easier for the investor to decide if they would like to invest in that particular company or not. Many companies also offer perks to investors such as free products or invitations to various events.
For those interested in investing in startups and diversifying their investment portfolio, CoffeMug.ai can prove to be a useful tool. CoffeMug.ai uses a sophisticated AI system to connect you with angel investors and a variety of other funding sources, including VCs. In addition, our experienced team members will assist you in analysing the necessary papers, such as the pitch deck, business plan, and financial forecast, and will provide their expert advice for a more effective presentation.
So what's keeping you from investing? Join the thousands of CoffeMug.ai users and enhance your investment experience.
FAQs
Q. Can a regular person invest in a startup?
A. While investing directly is not a feasible option for a regular person to invest in a startup, they can indirectly invest in various startups through crowdfunding sites like Kickstarter, Crowdfunder, Milaap and others.
Q. Is it good to invest in startups?
A. Investing in startups is definitely risky, but can be rewarding too if the company manages to succeed and generate high profits. However, if the company fails, the investor money is wasted.
Q. Which type of startups are most profitable?
A. Ecommerce, healthcare, Artificial Intelligence (AI), education, software and fintech companies have a good potential to be more successful and achieve targeted goals.
Q. Do investors get paid monthly?
A. If you are investing in dividend stocks, then the investors are generally paid four times a year or quarterly depending on the terms of agreement.