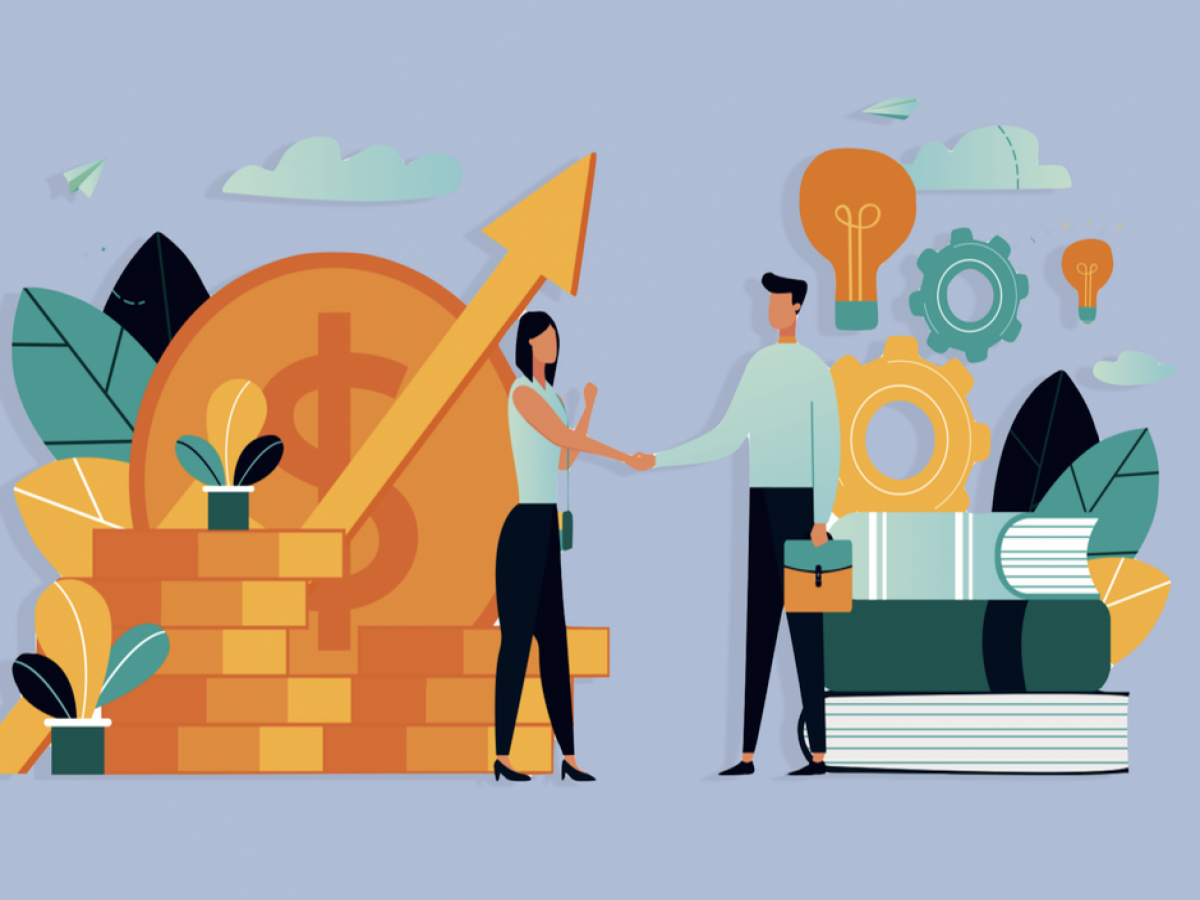 Over the last few years, a bold new breed of entrepreneurs bursting with ideas have emerged on the Indian business landscape. Nimble and confident, they are raring to scale up their global ambitions. This is the startup generation.
According to the Economic Survey 2021-22, the Department for Promotion of Industry and Internal Trade (DPIIT) has officially registered over 61,400 startups in India, with at least 14,000 being registered during fiscal 2022.
Acknowledged as the 3rd largest ecosystem for startups globally, in 2021, startups in India accessing various startup funding options raised about $42 billion across 1,579 deals. As of 25th March 2022, India registered 94 unicorns with a whopping valuation of $319.67 billion.
What all this indicates is the existence of a dynamic and thriving business ecosystem, a major part of which is driven by that very important facet called funding. CoffeeMug is an ideal platform to have access to a large network of industry experts and learn how to secure investment and expand your business.
There is always a question that keeps popping up: is startup funding required? There is also a growing need for a credible knowledge base, which can simplify the answer to the universal question: why funding is required by startups?
The truth is out there in plain sight however and it says in big bold letters: funding is critical for every startup. So here is a shortlist that tries to answer why funding is required by startups.
Working Capital – Perhaps the most important allocation of the startup funding received will be diverted to working capital. This enables adequate financial resources to be made available for the multiple expenses required for the smooth running of an enterprise. It also enables the availability of cash reserves to tide over any financial contingencies. Working capital goes a long way in ensuring short term financial well-being, scaling up operational efficiencies and on hand liquidity.
The quantum of working capital needed is determined by the operational cycle of the business, market projections as well as the business goals envisaged in the short term. It is calculated as the difference between a company's current assets and current liabilities. Having a positive working capital, meaning when current assets exceed current liabilities, indicates a healthy financial status. The gap between production and revenue generation is also a good indicator of working capital requirement. The smaller the gap, the smaller the working capital is the general thumb rule.
Hiring Personnel – A critical part of every startup is definitely the team it assembles. The intrinsic quality of its think tank and the team sharing the workload, is what can be the difference between a "has been" and a unicorn in the making.
So, from its founders to its key personnel, to its workforce, everyone needs to be adequately compensated for their efforts. A startup needs to be funded to be able to bear these salary expenses. It needs funds to attract, pay and retain the best talent it can afford to hire so that it can sustain and grow in the long run.
Clearances, Licenses & Certification Fees – Startups have to register themselves with the statutory government body to qualify as a startup in India. There are certain registration fees payable here. Also a startup, given its operations may require certain licenses, or certifications from relevant authorities. All this requires finances, which can come from the funding it receives.
Trademark Registration & Patents – Startups are very often about a unique solution, product design, technology or processes. These may need to be trademarked or patented so that it remains exclusive to the enterprise, becomes its identity and a source of revenue for it. These processes too require priority funding as they determine what the whole business is all about.
Legal Fees – This is another important facet where funding is needed, since there are a whole lot of compliances and statutory filings that are needed, to establish the legal identity of an enterprise and its operations.
Office Space & Other Working Expenses – Investing in a proper workspace takes priority for a startup. Funding is definitely needed to set up a modern workspace and all the necessary working assets like work stations, computers, printers and other peripherals that go into the making of a modern workspace.
Technology, Machinery & Raw Material – These are big ticket capital investments that will make the business run. So the necessary investments in these areas are a must for which adequate funding is needed to not just purchase, but also install, operate and move on to full scale production.
Prototyping And Testing – Making a working model, something tangible to test the market or even get an infusion of a fresh round of funding, is very important. Every startup needs appropriate funds to enable this to happen.
Product Development & Launch – Every product goes through various stages. From research & development, through testing and market launch, it is a process that requires capital. Product equals revenue and so this becomes a critical area of why funding is required by startups.
Marketing & Sales – Everything said and done when a technology, service or a product is ready, it has to be seen, heard and experienced at places where the customer is. Driving a marketing campaign across media requires deep pockets. A pool of funds dedicated to marketing can make a big difference in these competitive times.
For more in-depth articles on startup funding and the various startup funding options available today, simply visit CoffeeMug.
Discover a genuine knowledge base and also a space for valuable and warm professional connections. You can make the most of the opportunity to interact with veterans as well as freshly minted startup players who are excited to learn as well as share. CoffeeMug is all about encouraging budding startups to achieve their goals by connecting them with the right mentor.
FAQs
Q. Why startups are important for India?
A. According to research, India requires more than 100 million jobs every year and while start-ups are small businesses, they play an important role in creating jobs in India. Besides creating employment opportunities, startups are now increasingly recognized as key engines for economic growth. Startups can generate meaningful solutions and hence operate as vehicles for socioeconomic development and transformation through innovation and scalable technology.
Q. How does startup funding work in India?
A. Investors form an alliance with the businesses they choose to invest in; if the firm succeeds, investors receive returns proportional to their stake in the company and if the venture fails, investors lose their money.
Q. What is the aim of Startup India?
A. Startup India is the government's flagship initiative aimed at catalyzing startup culture and creating a robust and inclusive ecosystem for growth and innovation in the country.
Q. What are the 3 pillars of Startup India initiative?
A. The Startup India initiative focuses on three areas:
Simplification, handholding and collaboration
Support and incentives for funding Incubation
Industry-academic collaboration