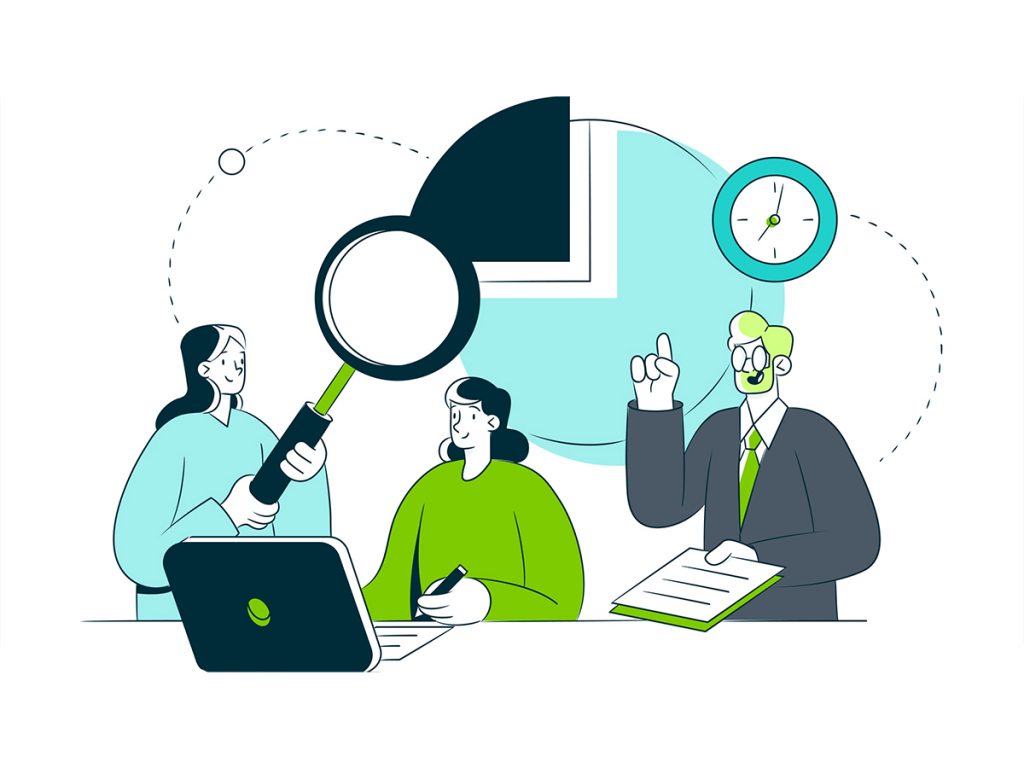 In today's technology-driven era where businesses are becoming more virtual, digital-centric, and agile, it is crucial to develop a solid team of business leaders who can make decisions at lightning-fast speed in order to generate sizable revenues and for the overall success of a business entity. They are known as C-level executives of a company and how to find the right C level team is a concern that most organizations often grapple with. 
What is a C-suite?
The term "C" in C-suite refers to the word "chief", used for corporate designations, such as CEO and COO or also referred to as chief executive officer and chief operating officer. In an organization's hierarchy, the C-suite is the highest level of leadership who lead a variety of departments and drive key organizational functions to ensure that the company's operations and strategies are in line with its policies and plans.
A C-level executive is assigned a detailed set of tasks for a particular business he leads. For example, a Chief Financial Officer ensures revenues and expenses of the company stay in balance, a Chief Information Officer oversees the IT aspects of a business.
When the corporation begins to scale, companies frequently struggle to manage a multitude of business processes under a limited leadership team, and hence more C-level executives have to be added to the team.
How to find the right C level team?
Often, we need a holistic approach to define a strategy to hire C level management team as compared to that of lower-level employees. While a bad hiring decision of an entry-level employee can cause some negative consequences to the company, a bad C-level employee can cause the business to spiral out of control. There are a number of tips any startup needs to consider while hiring a c-level team and as a startup, you can even seek guidance from platforms such as coffeemug.ai where professionals, C level executives and mentors from various industries can help you in forming the right team.
Below are a few tips to hire C level executive team effectively:
1. Clearly define job specifications
Be precise to include key phrases that accurately describe the role and outline the goals.
Include primary and additional responsibilities.
Specify the important 'Leadership Traits' that you are looking for in the candidate.
Mention the required Skills/Abilities.
Ask for Education and Experiences.
2. Identify whether an existing employee fits the role or hire them externally
The choice is always debatable when asked about how to find right C level team.
Businesses with a great culture and high employee engagement should consider sourcing internally as it paves the path for promotion of several people within your company coupled with employee retention. Culture is hard to learn, it would be easier for an existing leader to step in C-suite roles.
However, if you are a start-up or a company with many young professionals, then bringing in a seasoned executive can be a wise decision. To do so, consider approaching colleagues or associates in your industry or getting in touch with alumni at your alma mater.
3. Recruit as per your Business Size & Segment
Factors such as your establishment size, it's culture and the sector you deal with should be discussed with the external potential candidates, so that one can assess and provide his/her acceptance for the new C-suite role.
A top-notch executive with diverse segment experience and capability to handle bigger corporations is often the best match.
4. Make The Hiring Process Collaborative
When you want to build a strategy to hire c level management team, make sure to consider the opinions of essential stakeholders such as the board of directors, the executives' direct employees and those currently in top leadership posts.
If the direct employees of the executive are not on board with the hiring decision, it may disrupt the harmony in the department. Also, involving them offers a chance to speak directly about the current issues, obstacles they might be facing.
5. Avoid a bad hire
Organisations today work on a collaborative workplace approach. However, some executives believe in the top-down approach. It is important that the C-suite executive shares the same vision and values as the rest of the organization.
A bad hire not only suppresses productivity and morale, but also damages company culture.
6. Double check the References
It is essential to thoroughly vet the candidate and assess them using scenario-based questions. Their answers can provide an insight into rational thinking aspects.
Meaningful discussions with former supervisors and subordinates can throw light on the employee's consistency and behaviour.
7. Your social media presence
A company's social media footprint can make or break a deal.
Well presented social media pages reflect the company's culture and brand reputation. It forms a digital connect with customers in real time and can strengthen your potential applicant pool accordingly.
How can networking at coffeemug.ai help with hiring?
With high employee attrition rates, hiring for a C-level team can sometimes be a continuous process and thus it is imperative to be a part of a platform such as coffeemug.ai where you get the opportunity to expand your network opportunities as well as connect and engage with like-minded professionals and experts who can help you with the tips to hire C level, executive team.
FAQs
Q. What are C-level teams?
A. The C-level, often known as the C-suite, is a name used to denote a company's highest-ranking executive positions. The letter C stands for chief, as in "chief operating officer" and "chief executive officer".
Q. How do you approach C-level executives?
A. You can find decision-makers and pitch to the correct individuals' every time with a little research and strategic communication.
Q. What is a hiring executive?
A. The process of identifying and recruiting people for senior positions within a corporation is known as executive hiring.

Q. When should I hire C level?
A. Hiring the appropriate leadership when your company has financial support and is ready to grow will yield amazing results.