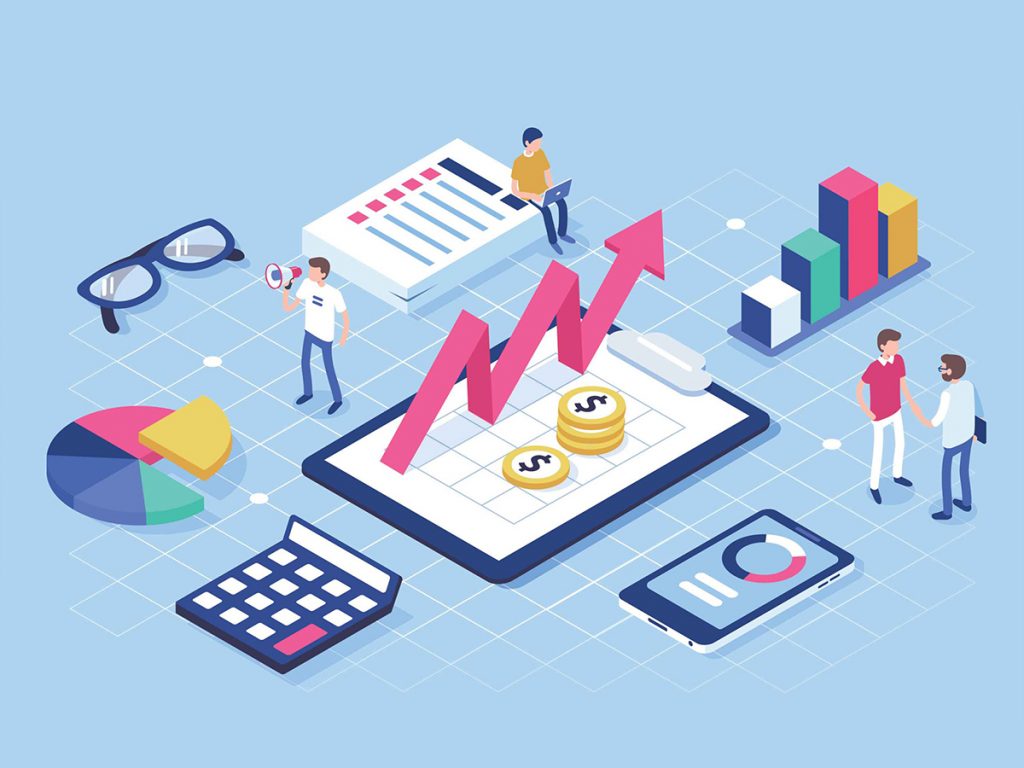 French writer Milan Kundera once stated that 'Business has only two functions-marketing and innovation'
Don't you believe that's true? Marketing is just as important as Innovation for all sorts of businesses, regardless of their size or funding. Founders must plan a budget not only for hiring a competent team, operational costs, etc. but should also consider how much money should a startup spend on marketing?
In today's fast-paced era, digital marketing has emerged as one of the most crucial aspects of brand promotion and user awareness for any startup. With so many people connected to the internet, it's no surprise that more and more businesses are turning to digital marketing to increase their visibility.
Digital Marketing – an efficient marketing strategy
Here's why Digital Marketing is the finest marketing technique in today's times.
Consider the case of Dollar Shave Club (DSC). DSC not only has over a million subscribers, but its promotional video garnered 24 million views and has just been bought by Unilever for $1 billion.
DSC designed a dynamic digital marketing approach that improved the company's ROI while also adding value to customers.
How much should startups spend on Digital Marketing?
If the startup has decided to use digital marketing to raise brand recognition and expand its reach, the next question that entrepreneurs must ask is how much should a startup spend on digital marketing?
The tricky element here is determining exactly how much money you'll need to launch and sustain a successful digital marketing campaign for your firm. So, where do we begin?
Assess your earnings
When analysing how much should a startup spend on digital marketing? the creators have to determine their business's revenue and future income before making any hasty conclusions.
On average, marketing contributes to roughly 11% of a company's sales. It varies greatly depending on the industry. You may try boosting those figures significantly in your first few months of business.
Incorporating Digital Marketing strategies
Social Media Marketing (SMM)
Social Media Marketing: Here the marketers use social media platforms and applications to raise brand recognition or promote products. In 2020, India's social media user base was estimated to reach 518 million. As you can see, that's a large population you can reach instantly.
LinkedIn, Facebook, Instagram, Twitter, Tumblr, Pinterest, YouTube are some of the social networks where you can create your social media pages.
If you want to hire external help to maintain these pages, try and allot around INR 14,000-INR 36,000 /month for SMM expenses.
In today's digital age, startups need a solid website to stay competitive. This, together with your social media, helps you establish yourself in the online community.
When founders start planning on how much should a startup spend on digital marketing? There are a few methods for lowering marketing expenditures. For example: An in-house web developer can assist you in building a website that meets your startup's requirements rather than hiring someone from outside your company to complete this task.
As per websitelearners.com on average, creating a website on your own or by hiring a pro costs between ₹40,000 – ₹55,000 and it will cost between ₹50,000 to ₹70,000 for an eCommerce website.
Make sure your website is compatible with mobile phones, as more individuals use mobile devices for browsing.
Join CoffeeMug.ai for advice on How much money should a startup spend on marketing? Our AI-powered platform will link you with a large network of marketing-focused company founders and mentors.
Through your valuable content, you can always attract user engagement on the web. Some of the mediums of displaying the content are Blogs, Websites, Social Media pages, etc. They have a high impact on user retention, so they must be curated properly to garner the right audience and foster interaction.
For content planning and development, several small-scale content creation businesses may charge you between ₹15,000 – ₹30,000. These are only estimations, like with everything else, and may vary based on your condition and area.
The cost of email newsletters should be factored into the digital marketing price plan.
Thousands of businesses utilize the email marketing tool to great success all around the world. It's a low-cost, easy-to-use, and efficient approach to let potential consumers know about a new product or valuable update. Most importantly, such mailing does not need a significant cash commitment.
Some email marketing tools include Mailchimp and HubSpot. Their prices vary depending on the needs of the client.
PPC, short form of Pay-per-click, is a method of online marketing in which advertisers pay a charge each time one of their adverts is clicked. Here, you only pay for advertising if someone clicks on your ad.
It helps in 'buying' internet views in addition to attracting organic traffic to your site. The most frequently used PPC advertising network is Google Ads.
The charges for PPC advertising vary based on service providers. On average monthly charges start from $250 or 12% of monthly spending, whichever is greater.
It's Time to Begin
As you can see, digital marketing has a price tag. It can be done with very little money, but for better results, you will need to put some money into it. Look at what fits into your budget and go from there.
Make sure you've done your homework and are confident in your choices. Wrong decisions might lead to poor digital marketing results and budget overruns.
Why use CoffeeMug.ai for professional networking?
Our CoffeeMug.ai. algorithm screens members based on their current professional roles and domain expertise, then links each member with the right group of individuals who can help you transform your career ambitions into more feasible and attainable goals.
FAQs
Q. Is digital marketing beneficial to small businesses?
A. Digital marketing must be incorporated right from the outset. To achieve success, the company must seek out new clients, produce leads, and convert leads into revenue.
Q. What is the average cost of digital marketing for a startup?
A. According to a survey, marketing should account for 12-20 percent of gross income for startups (1-5 years old).
Q. Which media is the most expensive to advertise on?
A. Television continues to account for the majority of media investment (42 percent), followed by internet (30 percent) and print (24 percent).
Q. How much does Instagram advertising cost?
A. Companies often spend $0.50 to $1 for each click on average. You'll pay more in highly competitive industries, such as clothes. Instagram advertisements might cost up to $3.00 for each click.
Q. What are the different kinds of digital media?
A. Digital photos, digital video, websites, social media, digital data and databases, digital audio such as MP3, electronic papers, and electronic books are all examples of digital media.