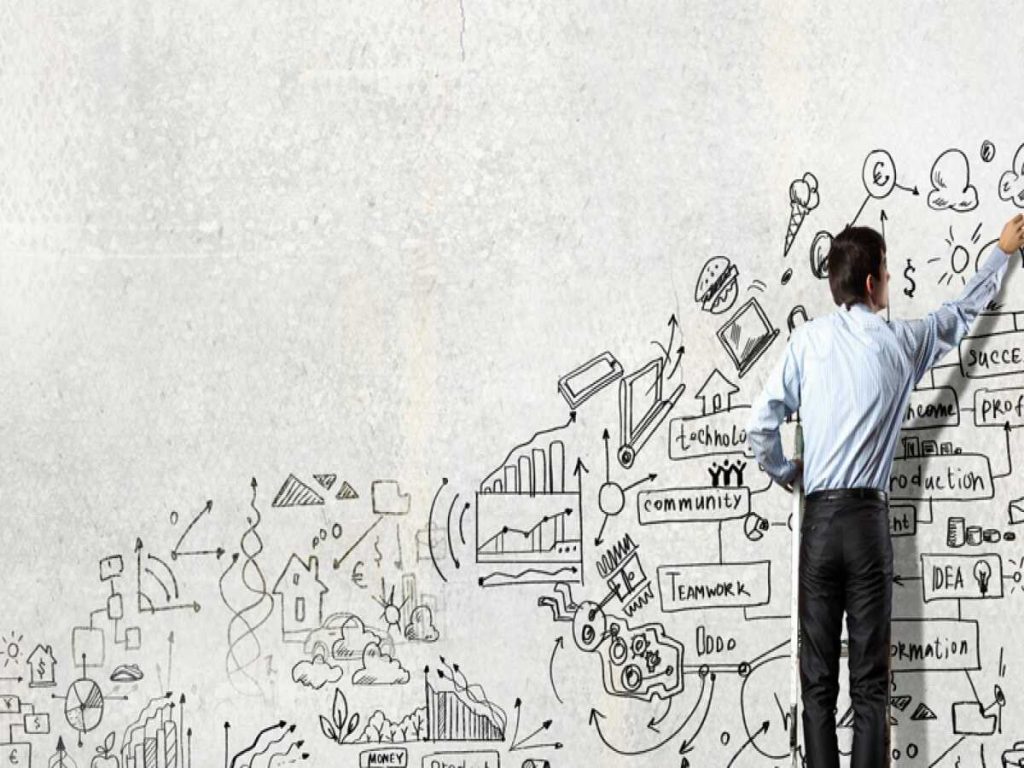 Startup founders often multitask since they have limited staff. Apart from crafting elevator pitches, they must also prepare presentations, business plans, and budget forecasts. Startups can benefit from templates such as startup finance planning templates, startup cost templates, startup budget templates, etc. These templates are free of cost and readily available for download.
In this article, let us understand startup templates in detail.
Startup Finance templates
Startup finance is a broad spectrum that includes Sales Forecasts, Business Startup Costs, Financial Projections, Balance Sheets, and so on.
Small-Business Budget Template
Budgeting is an important activity, especially for small businesses, because it helps owners to estimate and allocate funds for various business tasks. Small-Business Budget Templates allow users to input monthly income, monthly expenses, and cash flow recording. It is important to include both fixed and variable costs, as well as income and financing sources when creating a small business budget.
Sales Forecast Template
A sales forecast template provides you with a 12-month sales prediction as well as the previous year's sales data. You may arrange the spreadsheet by product names, target consumers, or other categories, and then add monthly sales forecasts, including seasonal adjustments and other factors that may affect sales. Monthly and annual totals are also calculated using this template.
Business Startup Cost Templates
Startup costs such as licenses and permits, insurance, stationery, staff salaries, marketing costs, research expenditures, and utilities begin to accumulate even before operations begin, therefore calculating expenses early on is critical to avoid underfunding or overpaying.
A startup cost template gives you a top-level breakdown of both funds and expenses, with detailed data underneath. This spreadsheet may be used to list expenses, construct a tentative budget, and examine actual costs as they arise.
Join CoffeeMug.ai to connect with finance experts that can help you choose the proper startup finance planning templates for your business so you can plan ahead of time, manage cash flow, and stay lean right from the very beginning.
Startup budget templates
A startup budget is useful for evaluating what financial resources are available, calculating how much revenue is required to accomplish business objectives, and discover areas where you may save money. Startup budget templates provide you with a startup budget overview. The spreadsheet contains details of the numbers of investors and the amount funded, as well as expense details. 
Startup Financial Projections Template
Startup financial projections are estimates of a company's future earnings and expenses. Developing projections often include creating versions of the primary financial statements (cash flow statement, profit, loss or income statement, and balance sheet) for future timelines to show how your cash, revenue, and expenditures will probably appear.
The startup financial projections template contains a twelve-month profit and loss projection, a balance sheet, and a cash flow statement. Founders may use this template to examine their present financial situation and anticipate the future of their company. These templates often have pre-populated areas with costs and revenue sources that can be edited to suit specific business needs.
Balance Sheet Template
A balance sheet is a financial document that presents a company's assets, debts, and shareholder equity A balance sheet template can be customized to illustrate a startup's opening day balance or to build a forecasted balance sheet.
Users may enter their asset, liability, and equity values after selecting a time period, and the template will automatically create the balance sheet.
Website Budget Template
Website Budget template assists users in determining the effectiveness of website investment and tracking actual annual performance. These templates have components for calculating early development costs and setting a three-year projected budget. Users can view a cost-benefit analysis to determine how the website will affect the company over time.
Startup business plan templates
Entrepreneurs need a business plan since it is a crucial and strategic tool. A comprehensive business plan not only helps entrepreneurs focus on the specific procedures needed to bring their business ideas through to completion, but it also helps them achieve short- and long-term objectives.
Business planning templates such as a competitive analysis template assist you in analyzing various competitors to determine your top rival whereas a SWOT analysis template can be used as a planning tool to develop company goals and strategies.
Conclusion
To manage all the aspects of your startup in real-time demands expert guidance from professionals, this is where connecting to Coffeemug.ai becomes valuable. Coffeemug.ai allows you to build a network of mutually beneficial connections both locally and internationally from the comfort of your home.
FAQs
Q. What exactly is a business strategy, and why is it so crucial?
A business plan is a valuable tool for entrepreneurs because it helps them focus on particular procedures required to bring ideas to fruition and accomplish short- and long-term goals.
Q. What happens if startups do not have a business plan?
A. Organizations that fail to foresee or prepare for fundamental changes risk losing critical time and momentum in combating them once they occur. Another risk is that a lack of a strategic plan has a detrimental influence on an organization's team's mindset.
Q. What is a startup's financial model?
A. A financial model is a representation of a company's income and costs. Using historical data, a Model helps the firms to track key performance indicators. It is a critical tool for startup entrepreneurs to manage their businesses.
Q. Why should entrepreneurs utilize Marketing & Sales Templates?
A. Marketing aids in the development of brand recognition, consumer attraction, and customer loyalty for your company. Marketing & Sales templates may be used to anticipate sales, build marketing strategies, and plan your marketing budget and approach.
Q. Why should startups write a Business Plan?
A. It can help in the following ways:
To obtain funding
To make great business judgments
To assist in the detection of any possible flaws
To inform stakeholders about your idea