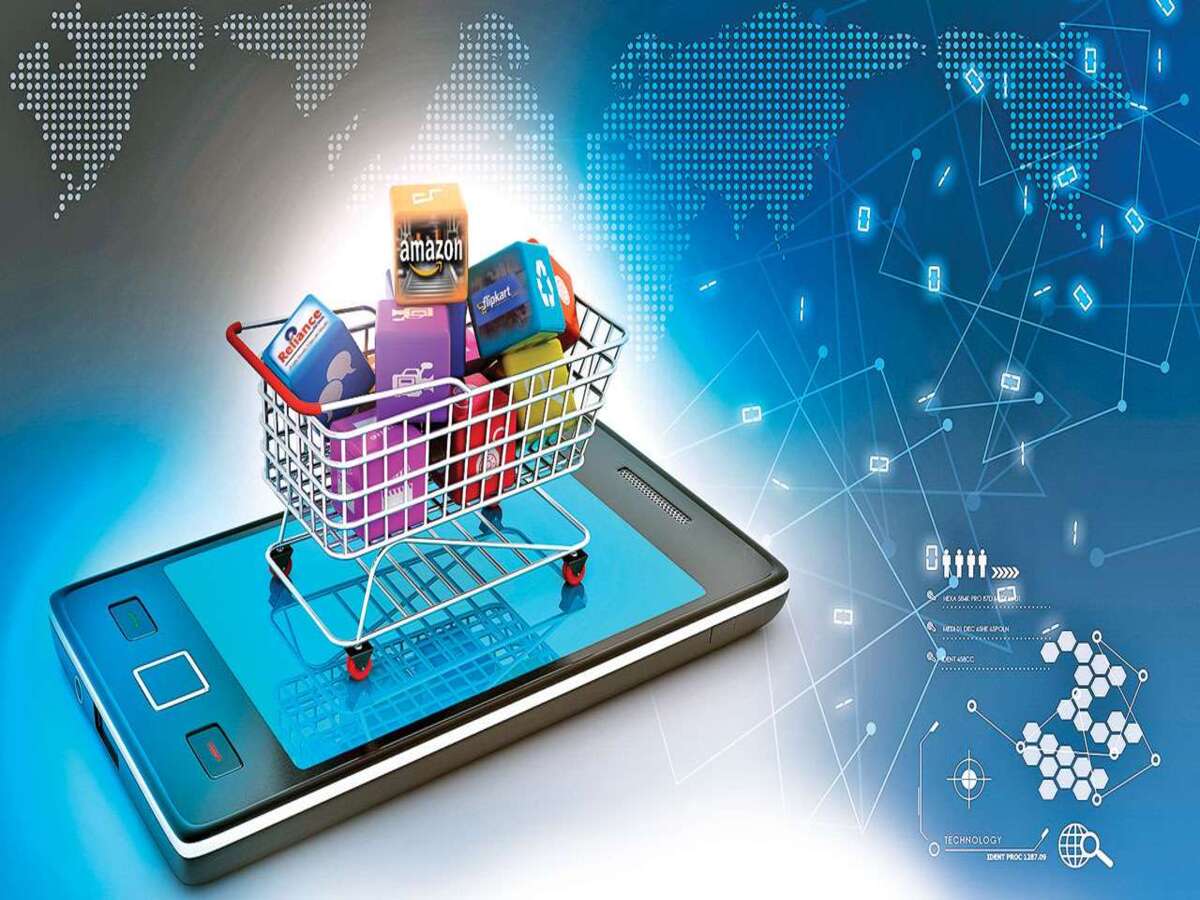 While the economy of India might look rather gloomy at the moment, there is one sector that continues to grow in leaps and bounds and that is online retail, or the e-commerce sector. With more and more Indians using the internet, the revenue of e-commerce companies could very well triple over the next few years to 504 billion rupees. And when we talk about retail, it is not just Flipkart, Amazon and Jabong any longer, there are over 300 big players in the market with similar offerings.
Over the last few years, e-commerce growth in India has witnessed unprecedented growth and there has been a boom in the number of websites launched that sell everything from books and appliances to baby care, household furniture, gourmet food and even flight tickets. With social media at the helm, e-commerce is set to be a humongous revolution in marketing and sales.
Despite the pandemic and the closing down of a number of small and traditional businesses, e-commerce flourished and continues to do so in the post pandemic era. To understand e-commerce and help startup businesses, CoffeeMug is an AI networking platform outfitted with a highly qualified team of analysts, incubators, accelerators and mentors with diverse backgrounds.
How e-commerce is helping Indian businesses?
The big question that comes to mind is how e-commerce is helping Indian businesses? The most amazing aspect of e-commerce is its ability to impact sales and marketing efforts almost immediately. By going online, a small business such as a neighborhood bakery or a home-based consulting service is able to expand its reach to a national or even international base of potential customers since web-based sales are not restricted by national or international boundaries.
In the age of e-commerce, it is almost immoral for a business to not sell online; it would be foolish not to take advantage of the fact that one can build a customer base from anywhere without the restriction of boundaries. An online store is comparable to an independent retail store and a marketplace is more like a virtual mall.
Marketplaces provide an established platform for sellers to sell their products online but the profit margins are lower as compared to selling online from an independent store. However, as with any business and expansion, considering an online presence can raise a long and dizzying list of questions for the entrepreneur.
What exactly must be put in place to make it happen?
How does having an online presence change the market for the business?
What are competitive businesses doing?
How will customers shop from the website or the marketplace?
What sort of security is needed?
How will payments be made online?
Despite these doubts and questions, there are a number of reasons for growth of e-commerce in India. Let's take a look at some of the most common ones that cause entrepreneurs, both big and small, to want to take that step to go online, putting them on the global map as a business.
Reasons to start your online business in 2022:
Large Target Audience: India is a country with a large population almost 50% of which has access to the internet. During the recent pandemic the government used restrictive measures such as lockdowns and the closure of traditional marketplaces to prevent the spread of the virus. Due to the fact that they were quarantined within their homes, people were compelled to fulfill most of their day to day and other demands through the internet causing online shopping to increase within a short period of time. From groceries, to medicines and everything else, online shopping seemed to be the solution to the problem of confinement within the walls of one's home. People relied on online giants such as Big Basket, Amazon, Grofers, Flipkart and other vendors to provide them with their needs and it was at this time that people were introduced to the exciting world of e-commerce and witnessed its impact upon their lives.
Numerous opportunities to sell: India is a land of festivals and numerous religions where celebrations are a common sight. Entrepreneurs use these seasonal peaks in the demand for certain products to sell online and because of the repetitive buying patterns, it is relatively easier for merchants to set up inventory online and capitalize on the opportunity.
Growing economy: There has been an IT boom over the last few years and this has contributed greatly to the growth of the Indian economy. It resulted in better jobs, salaries and improved quality of life for citizens across all income brackets. Another major reason for economic growth is the capital invested into the country by a few leading companies such as TATA Industries, Samsung, Accenture and various others. With this, the trend of taking businesses online continues and more companies want to create an online presence especially since there are government sanctions and stronger international relations as well. In addition, the country continues to churn out the most brilliant tech minds causing the country to be a hub for startups. The subsequent economic growth is an excellent opportunity for young entrepreneurs to begin their e-commerce business.
Government support: The government of India plays a vital role in influencing e-commerce organizations to start their businesses. In order to encourage new ventures in the e-commerce domain, India has launched multiple initiatives. A few of these such as Digital India, Make in India and Startup India, the county observed a huge increase in the number of e-commerce startups and businesses in a short span of time. During the pandemic, these new startups and e-commerce businesses gave an impetus to an otherwise dwindling Indian economy.
Digitalization of India: Digitalization is one of the most crucial movements of a country during modern times. About as recent as two decades ago, the possession of technologies was considered a privilege and a luxury that not everyone had. However, today technology has become a necessity and is part of our day to day lives. Promoting technology has resulted in it becoming a part of our day to day lives and it has become affordable. Some of the big names in tech in the country such as Samsung, Redmi, BSNL and Airtel have contributed significantly to digitalization. The ultimate goal is to take digitalization to the villages and small towns thereby further increasing the e-commerce imprint in the country and contributing to further economic growth.
Introduction of online payments and e-wallets: To promote the digitalization of India, entrepreneurs launched a number of payment gateways and e-wallets or digital wallets. Paytm, PhonePe and Google Pay are some of the most prominent online payment gateways and digital wallets that are used today to make a variety of quick and easy transactions. The e-commerce industry witnessed the benefits of digital wallets and integrated them into their websites for ease of payments.
The Influence of Western Culture: Over the past few years the influence of the west has been growing at a steady rate. This includes the impact on technologies and the behavior of people when it comes to online shopping. Indian e-commerce giants such as Flipkart and Myntra got their inspiration from global giants such as Amazon. Even the middle class Indian today wants products and services that are available globally. This has generated a massive demand for international products and services. With this change in the customer profile and the needs of the target audience, India now presents an excellent opportunity for e-commerce companies to fulfill their business goals.
Conclusion
As more and more online retailers continue to pop up, the e-commerce industry will continue to grow and develop. For those looking to start their own business or those looking to scale their business to an international level, e-commerce is the answer. With the help of a vast global network and resources, Coffeemug has successfully managed to support a number of startups through various stages of their business journey, including providing access to multiple suitable candidates for C- suite positions, rounds of funding and even product development, adding significant value at each stage.
FAQs
Q. How does ecommerce help a business?
A. Businesses have benefited from ecommerce by streamlining their production and service delivery processes. Quick and secure online business transactions have played a crucial role in increasing business efficiency.
Q. How can we increase ecommerce sales in India?
A. Email marketing, paid traffic, creating a unique selling proposition, decreasing shipping times, and setting correct prices are some of the best ways to increase ecommerce sales in India.
Q. What are the e-commerce strategies?
A. Below are some of the reliable and effective e-commerce strategies:
Advanced product filtering should be included.
New products should be highlighted.
More payment alternatives should be available.
Discounts must be given.
Make use of social facts.
Create customer loyalty programmes.
Provide shipping at a reduced or zero cost.
Q. What are the 4 models of e-commerce?
A. E-commerce has four distinctive models: B2C (Business-to-Consumer), B2B (Business-to-Business), C2B (Consumer-to-Business) and C2C (Consumer-to-Consumer).