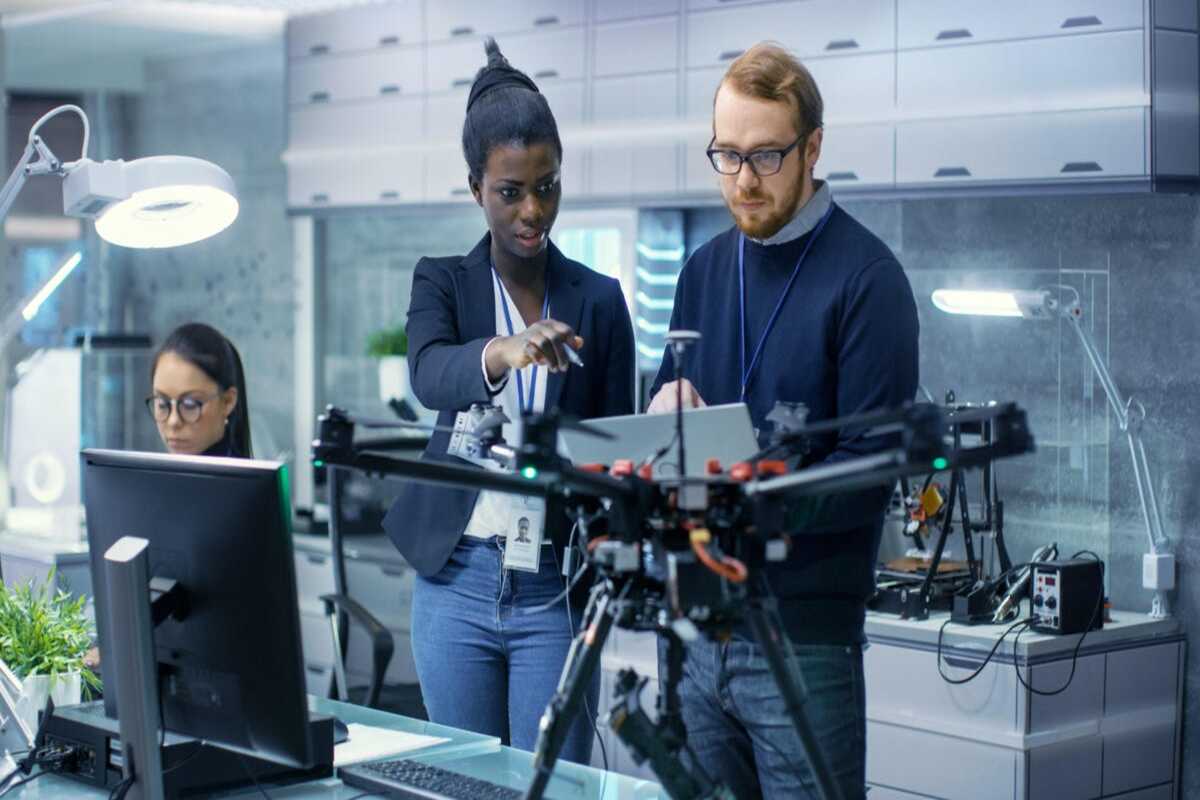 With numerous tech firms entering the market and roughly 42 companies becoming unicorns in 2021, India's startup ecosystem has come a long way. Startup ecosystems in India are at their best and the overall environment is pro-business, encouraging aspiring minds to develop innovative ideas.
However, we all know that starting a business involves much more than just having an idea; it also involves a lot of other elements, one of which is the need for financial capital. Although consumer-focused start-ups have been able to obtain substantial amounts of funding, research-based science startup ideas face significant challenges.
The Indian government recognizes the importance of science startup ideas and how their research solutions have an immediate impact on people's lives. Hence, the government has established a Department of Science and Technology Ministry (DST) dedicated to providing support and startup grants in India to promising ventures in order to help them scale up their products, technologies and accelerate their processes, allowing them to reach the product deployment stage as quickly as possible.
Connect with CoffeeMug today if you have science startup ideas that can be commercialized but lack funding. CoffeeMug is an AI-based platform that matches you with your preferred member to discuss your ideas and how to turn them into a profitable enterprise.
Listed below are some of the government startup grants in India designed to develop and promote research-based science startups:
NIDHI- Seed Support System (NIDHI-SSS)
The NIDHI seed funding enables incubatee organizations with novel technologies or ideas to advance to the point where they can raise funds from angel investors or apply for loans from commercial banks or financial institutions. As a result, the proposed seed investment provided by an incubator to an incubatee serves as an easy link between the development and commercialization of innovative technologies, products and services.
Eligibility criteria:
The incubatee company must be registered and based in India.
For the purposes of this program, those with Overseas Citizenship of India (OCI) or Persons of Indian Origin (PIO) would be considered Indian citizens.
At least 51% of the incubator startup should be owned by Indian promoters.
Grant assistance:
The average seed fund amount for startups is Rs. 25 lakhs, with the amount ranging from Rs. 25 lakhs to Rs. 100 lakhs per startup.
Technology Business Incubator (NIDHI-TBI):
TBIs are ecosystem entities that provide a one-stop solution for start-ups in their early stages of development. They speed up the process of technological commercialization (from academia to industry and society) by creating a thriving startup ecosystem (network) that includes all stakeholders.
Eligibility criteria:
The proposal must be filed by an academic, technical or R&D institution having a track record of promoting technology-based entrepreneurship. Incubation efforts are expected to be supported by the host institute's expertise and infrastructure.
If the host institute is not an academic institution, it should be a legal entity registered in India with the explicit goal of encouraging research, innovation and the entrepreneurial ecosystem.
Grant assistance:
Up to Rs. 15 crores for pubic institutes and Rs. 11 crores for others.
NIDHI- Entrepreneur-In-Residence (NIDHI-EIR):
NIDHI-EIR is a technology business incubator supported by the National Science and Technology Entrepreneurship Development Board (NSTEDB) of India. It is primarily associated with academic and research institutions to leverage technologies and innovations for venture creation.
Eligibility criteria:
The incubatee must be an Indian national who has completed 3 years of diploma or degree in science or engineering with minimum 1-2 years of full-time work experience in the science or engineering field.
Candidates must not have any other sources of income.
Grant assistance:
Up to Rs. 30,000 per month for a period of 12 months, with a minimum of Rs. 10,000 per month.
Startup India Certificate
Your startup is liable to pay taxes once it is operational and makes money but the government of India has exempted some startups from paying taxes. To qualify, there are certain requirements you must meet.
Every startup company with innovative and original business concepts is eligible to apply for the DPIIT's Startup India Certificate.
Startup India Certificate Benefits:
LLPs or private limited companies are eligible or tax exemption u/s 80 IAC of the Income Tax Act.
A DPIIT approved startup can apply for angel tax exemption u/s 56 of the Income Tax Act 1961.
During the first three-years, startups can self-assess their labor law compliance and there will be no inspections or actual visits from government officials.
Startups are eligible for funding from a variety of government and semi-government programs, including venture capital assistance program.
At least one SC or ST borrower and at least one women enterprise every bank branch will receive a Stand-Up India Scheme bank loan ranging from ten lakh to one crore.
GeM (Government e-Marketplace) is an e-commerce portal for public procurement that allows startups to offer products and services to government buyers and participate in government e-tenders.
Startups can get assistance registering for intellectual property rights like trademark registration, patent registration and copyright registration after receiving a startup India certificate.
Startup India Certificate Eligibility Criteria
The startup should be a limited liability company (LLC) or firm that is a registered partnership or limited-liability corporation.
The firm should be newly founded, not divided up or rebuilt from an existing one.
In any of the prior financial years, turnover should have been less than INR 100 crores.
For the first ten years after its establishment, an entity is considered a startup.
The business concept should be original, encouraging innovation or improving existing products, services and procedures.
A startup should have the ability to employ people and generate wealth.
The Bottom Line
These schemes are not only being promoted by the government to help startups in the present, but also to motivate future entrepreneurs, startups and students from all domains, who are more likely to be independent and lead India to its future goals. These initiatives are aimed at developing the startup ecosystem in India. As of now, India appears to be on the cusp of a golden era of entrepreneurship in which, if all goes according to plan, the country may be hosting many successful startups by 2030.
With CoffeeMug; startups, business owners and innovators can focus on their goals by asking for assistance with everything from business incorporation to investment advisory services. If you would like to learn more about how to apply for government funded schemes, we can help. Get in touch with us today.
FAQs
Q. Which other government schemes are available in India for startups and small businesses?
Pradhan Mantri Mudra Yojana (PMMY)
The Venture Capital Assistance Scheme
Credit Guarantee Trust Fund for Micro & Small Enterprises (CGT SME)
Stand-Up India for Financing SC/ST and Women Entrepreneurs
Q. What is the new Gen Innovation and Entrepreneurship Development Centre?
A. It is promoted in science and technology academic institutions, led by the Department of Science and Technology (DST), to foster an entrepreneurial culture and inspire techno-entrepreneurship.
Q. What type of letter of support can be presented for the startup certificate?
A. As a letter of support, you can use any of the following:
A proposition from an incubator, based on the business's innovative nature
A letter of assistance from an incubator that is financed (in relation to the work) by the Government of India as a major component of any predetermined development strategy
A letter of endorsement from an incubator, indicating the creative nature of the business as assessed by the Government of India in DIPP
Q. What options do you have for obtaining funds from private investors?
Angel financing
Capital from venture capitalists
Crowdfunding
Loans from banks
Q. Is the interest rate on capital financed by government schemes high?
A. The government backed NIDHI- Seed Support System (NIDHI-SSS) for example has lowest interest rate of only 2-3 % in case of debt financing for start-ups.