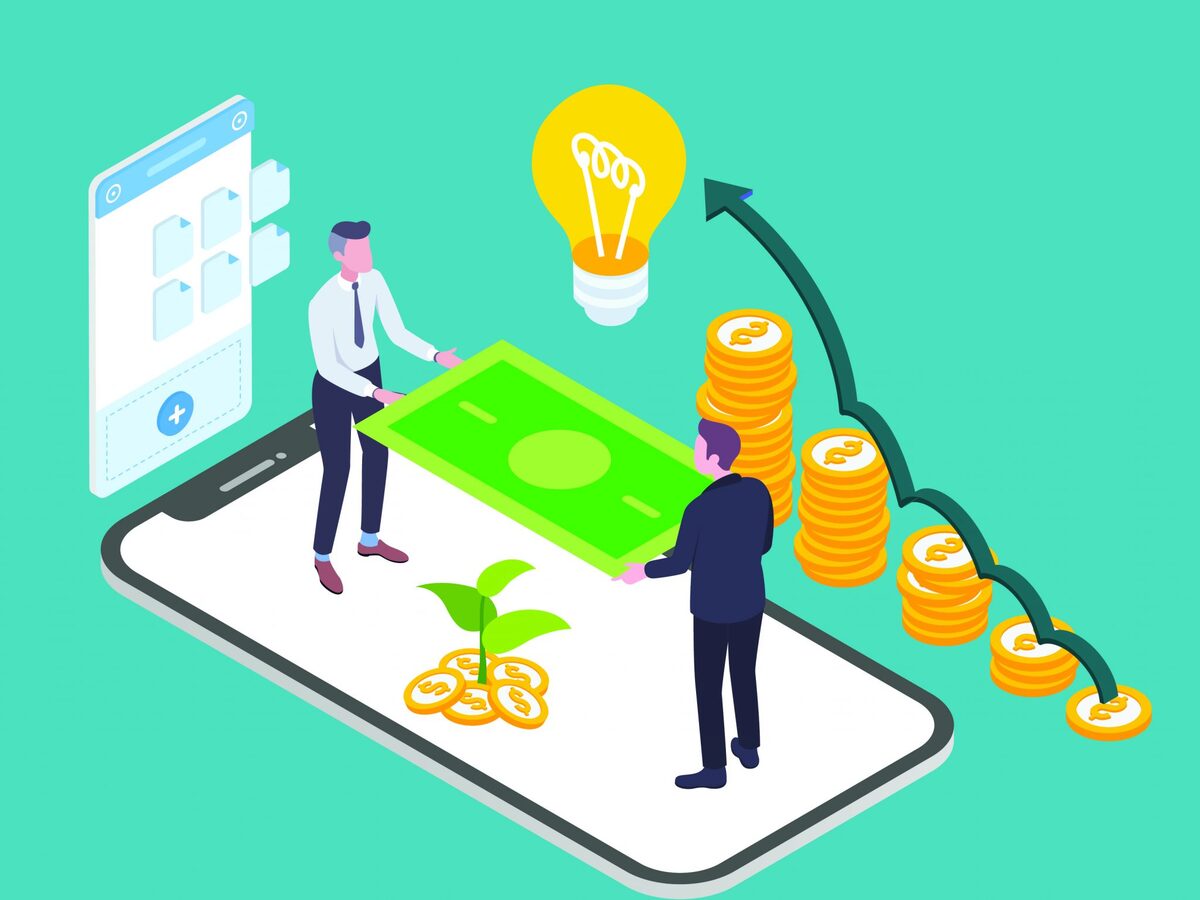 Thinking about starting your own business? To turn your vision of a profitable venture into reality, you'll need funding. Entrepreneurs sometimes fund their businesses with personal assets and cash. However, most require outside funding for which they submit a "funding request."
What is a funding request?
Essentially, a funding request is a written request for funding from a lender or investor for your company. It is often included as a part of a business plan, focussing on the firm's financial needs.
Fundraising requests are critical, regardless of whether you are seeking capital from a bank, a private investor or an angel investor. It's a key element that increases your chances of securing funding approval. Connect with investors, finance experts and lenders instantaneously using our AI-powered CoffeeMug network and gain valuable insights today.
Assess your capital backing prior to funding request
Prior to considering what should be included in the funding request for a startup, compile a list of your personal assets and financial sources. Calculate and find the difference between the amount required for startup and what you have already saved for it. This will be the amount you will require from the third party, investors or bank.
Look for cash and personal assets where you have saved money. Otherwise, ask family and friends if you may borrow money from them.
Grants and subsidies: Find out if your company is eligible for government grants and subsidies. Submit an application and include the funding amount.
Would you like to know how to begin and what should be included in the funding request for a startup? Then follow these steps to create a funding request that you can present to a potential lender.
Business summary
When a funding request is created as a standalone document, a business summary is only required. The company's name and nature, its location, its owners, the product or service it provides, its target markets and so on must all be included. Past achievements can be highlighted in the case of established companies.
Funds required
This section provides a rough estimate of the total funding required as well as whether the company expects to raise more funds in the near future. It must indicate whether the company is seeking a short-term loan or an investment in return for a share of the company's equity and/or board membership.
After taking into account current assets and income streams, if any, future requirements must be determined. To arrive at a number, businesses often forecast their needs five years in advance. The sum is frequently negotiated so, firms can use their stock, fixed assets or interest rates to do so.
Plans for the future
The future plans section contains details on how the funding, if any, will be spent. Working capital, regional expansion, recruitment drives, the construction of machinery or structures, advertising and other purposes may need the use of funds. There could be several hidden factors at play and it's crucial to factor in any circumstances that could impact the pricing of the aforementioned items. They could be about expected property rate increases, government rules tightening, tariffs being imposed and so on.
Financial Information
When deciding how to write funding request for startup, ensure to include all financial details in the financial information section of the business plan.
Financial data includes past data including income statements, debt repayment records and so on. There are also projections regarding future requirements. This part must also include any actions that could have a negative or positive influence on the company's capacity to pay back loans or deliver expected outcomes like relocating, diversification or acquisitions and mergers.
Terms
Investors can find information on repayment plans under the terms section. A potential exit plan can be provided to lenders such as cash outs or IPO plans. From an investor's perspective, the process is crucial since it allows them to minimize their risk and maximize their profits.
Important considerations when drafting your request.
When creating a fundraising request, there are several crucial aspects to consider, including:
Perception of target audience:
A funding request should take into account the audience's perspective. In certain ways, applying for a loan differs from approaching an investor or a potential partner. Each involves different contract terms, amounts of funding or types of funding.
Credit history, existing loans and income statements may be examined by a bank. Alternatively, an angel investor may be more interested in the concept and risk of the company whereas a venture capitalist may be looking for well-modelled profits.
Preparing a funding request can be aided by the financial section of the plan. If you are going to approach investors, it's important to be conservative when estimating future market size or growth potential. Unrealistic estimates of consumer engagement and false claims about a product are likely to scare away investors.
Throughout the project, it is necessary to be consistent regarding the financial requirements. In order to avoid a situation where one is unable to meet organizational objectives, you need to request enough funding to cover all costs. Nevertheless, it is important not to set the requirement too high as experienced investors often have a good sense of the concept's value.
Conclusion
If getting funding for your business is the point of developing your business plan, then you'll want to make sure all the information relevant to a decision-maker is included in your funding request. If you need assistance creating a business plan, feel free to contact the CoffeeMug team.
FAQs
Q. What are the different types of startup grants available in India?
A. Following are the different types of startup grants available in India:
PRISM's Technopreneur Promotion Program (TePP)
Nasscom's Multiplier Grants Scheme (MGS)
Unlimited India
Zone Startups
Amity Innovation Incubator
Amrita TBI
Q. What is the best way to create a grant strategy?
A. Developing a grant strategy entails determining which donors you want to approach and to the extent possible, particular opportunities of interest by each funder.
Q. What are the many ways to fund a startup?
A. Following are the different ways to fund your startup:
Friends and family
Small business loans
Bootstrapping
Incubator or accelerator programs
Crowdfunding
Small business grants
Local contests
Q. In India, how can I acquire a startup subsidy?
A. Following are the different ways to acquire a startup subsidy:
Pradhan Mantri Mudra Yojana (Mantri Mudra Yojana)
Credit Guarantee Trust Fund for Micro & Small Enterprises (CGTMSE)
Design Clinic for MSMEs' Design Expertise.
Q. How does an initial public offering (IPO) work?
A. IPOs refer to the sale of shares of private companies on a stock exchange. To list their shares on the public market, private companies work with investment banks, which requires extensive due diligence, marketing and regulatory compliance.