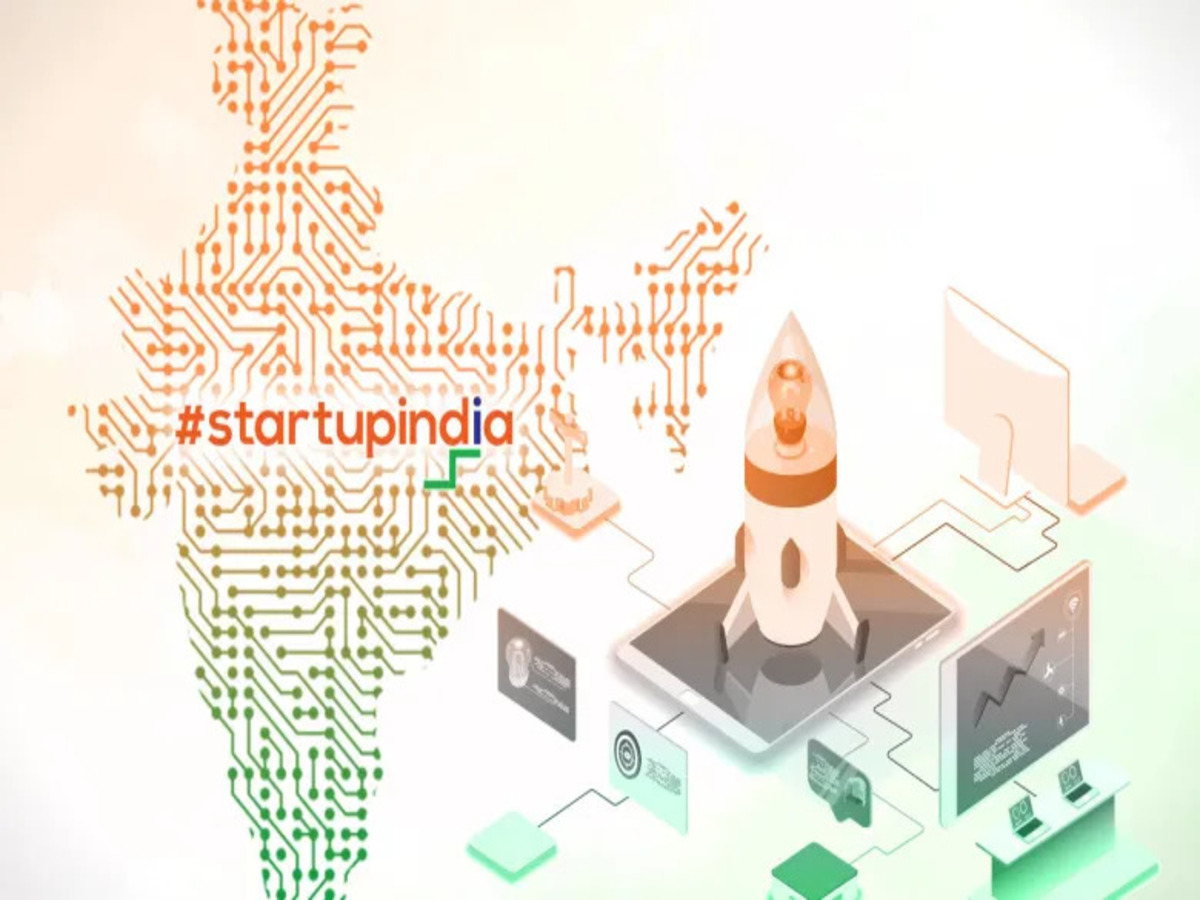 Post the pandemic, the government of India is on a mission to build a strong startup ecosystem. For the support and benefit of entrepreneurs, the government has created a ministry that is dedicated to assisting new businesses and providing them with valuable expertise and other facilities in order to grow.
Considering the fact that the country is offering various government schemes to promote entrepreneurship, now is the greatest moment to get your business off the ground and make your dream a reality. The Indian government has launched various plans and programs in recent years with the goal of assisting startups and promoting the 'culture' of entrepreneurship among Indians. CoffeeMug, a virtual networking platform could help you explore these initiatives and ensure that your startup receives maximum support and help from the government.
What are the Indian government initiatives to encourage startups?
Atma Nirbhar Bharat App Innovation Challenge
Of all the government initiatives in India, this scheme was meant to challenge young Indian tech developers to come up with innovative apps that would benefit Indians and people across the world. The tech community of the country came together to develop apps that help with a number of things such as work from home, learning languages, translation apps, news, health and wellness, entertainment as well as business to name a few areas.
SAMRIDH Scheme
This stands for the Startup Accelerators of MeitY for Product Innovation and Growth and was launched by the then minister of electronics information and technology. This scheme is designed especially to provide funding to startups along with helping them grow and become successful by bringing skill sets together.
Startup India Seed Fund
Worth 1000 crores, this scheme has been introduced to enable startups to grow without the worry of capital shortage and support ideas from aspiring entrepreneurs. As per the union budget for the year 2022, this provides government funding for startups in India and the allocation of funds for startup funding is 283.5 crores for the year 2022.
Startup India Initiative
The idea of this scheme is to increase wealth and employability to those wishing to start their own businesses but not having the means to do so. This is a long term project and the overall age for a startup to be eligible for this aid has been increased from two years to seven years. This is one of the best government sponsored schemes that has enabled numerous entrepreneurs to make their business dreams a reality.
Startup Leadership Program
This is a government sponsored leadership program that empowers outstanding innovators and founders. It was launched in 2016 in India and has a world class 6 month training program and lifeline network.
Aspire
This is a scheme that is designed to improve the social and economic aspects of life in the rural areas and is one of the most important schemes sanctioned by the Indian government. Launched in 2015, its main purpose was to offer proper knowledge to entrepreneurs to start their business and emerge as employers. Through empowering people the ASPIRE scheme aims mainly at increasing employment, reducing poverty and encouraging innovation in rural parts of the country. The main idea is to promote the agribusiness industry.
Chunauti
This is a pandemic influenced scheme and a government of India initiative to invite startups to develop solutions for problems during the pandemic. The challenge invites applications from startups that are working in domains related to software development, startups registered with DPIIT and individual academicians or researchers, educators, entrepreneurs are also welcome to apply.
Qualcomm Semiconductor Mentorship Program
The mobile chipset manufacturing giant, Qualcomm has partnered with the Center for Development of Advanced Computing and to conduct a mentorship program for startups that are working in the semiconductor space and provide them with valuable guidance that will help them grow.
ATAL Innovation Mission
In order to create a promotional platform for academicians and draw upon national and international experiences to encourage the development of a culture of innovation, research and development, the ATAL Mission was founded and a substantial amount of funds were allocated to the same.
Conclusion
In recent years, India has demonstrated to the rest of the world that it is unrivaled when it comes to developing large-scale tech solutions. The Aarogya Setu App, for example, was created in just 15 days and has over 130 million downloads in less than three months. The app was developed with active participation of Indian industry and academia.
CoffeeMug, an AI powered networking platform was developed with an aim to encourage more entrepreneurs to come forward and showcase their unique ideas that hold the potential to change the lives of people for the better. The platform connects young entrepreneurs with accelerators, mentors, incubators and other key business personalities of the industry who are passionate about sharing their knowledge and expertise.
FAQs
Q. Why does the government encourage entrepreneurship?
A. New wealth is created via entrepreneurial activities. Existing firms may be restricted to the scope of existing markets and may reach a financial ceiling. Entrepreneurs' new and improved offerings, goods or technology enable the development of new markets and the creation of new wealth.
Q. What is the role of government in promoting business?
A. Apart from basic infrastructure such as roads, airports, water and power supply, bridges, communication and transportation systems, banking and financial systems, industrial training centers, and marketing networks, the government also offers various incentives and schemes to encourage business activities.
Q. What is entrepreneurial government role?
A. The government's entrepreneurial role refers to government involvement, capitalization and ownership of businesses. For example, government investment climbed to Rs. 1.18 lakh crore in 237 operating units at the start of the Eighth Five Year Plan, up from Rs. 29 crore in only five units in 1951.
Q. What is the role of central government in promoting entrepreneurship?
A. A number of institutions have been established by the central and state governments to support entrepreneurship. One of them is SIDO (Small Industries Development Organization). which is a government agency that develops policies for the development of small businesses in the country.