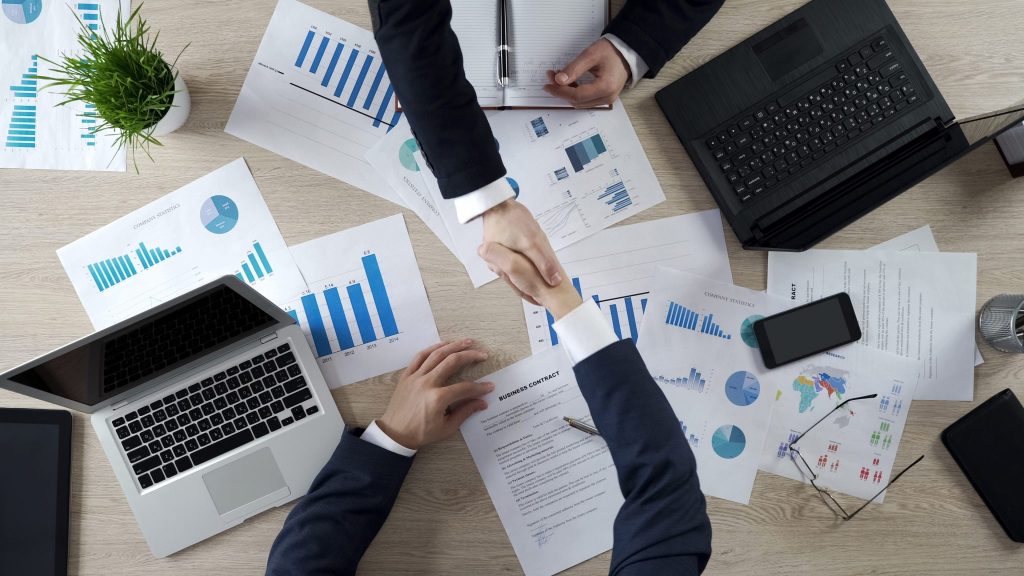 The process of bid management and tenders should be a well defined one in order to be mutually beneficial to both suppliers and vendors. A highly efficient and wholly balanced bid and tender management process results in the reduction of costs and managing risks and improves the quality of the supply chain at the same time.
Before venturing out into the nitty-gritty of things, it is a good idea to understand a few basic things such as what is bidding, the purpose of a tender, what are the types of government tenders and how can SMEs get government tenders in India? In order to do that let us begin by defining the process of tendering.
What is tendering?
To put it simply, a tender is a submission made by a prospective supplier. Tenders may be sought for a wide range of goods and services such as a construction management contract and the contractors may take on additional job responsibilities such as design and management. Coffeemug has provided comprehensive guidance on the tendering process to a variety of businesses as well as important insight and value at each stage.
Tender management documents which are also commonly referred to as invitations to tender or Request for Tender (RFT) are submitted by organizations and are often inclusive of the specific project requirements, criteria and instructions that need to be fulfilled by the supplier. In order to offer opportunities to a larger pool of suppliers by offering fair competition, future tenders are generally advertised.
The most common tenders and the tendering process:
There are 4 main types of tenders.
Open tender
Selective tender
Negotiated tender
Single-stage and two-stage tender
Open tender:
This is the main tendering process employed by both the government sector and the private sector. Open tendering allows anyone who is interested to submit a tender to supply goods or services that are required and offers them an equal opportunity to any organization to submit a tender. Such tenders are most common in the engineering and construction industry.
Open tenders provide competition among the suppliers and have the advantage of creating more opportunities for new suppliers to try and find themselves work. However, it must be kept in mind that not all those who bid may be suitable for the contract and as a result, more time is needed to evaluate the tenders and find out which supplier is best suited to the project.
Selective tenders:
With selective tendering, suppliers are only allowed to submit tenders by invitation. The suppliers who are invited are those that are known by their track record to be suitable for a contract of that size, nature and complexity. Selective tendering provides clients with added confidence that their requirements will be met.
This may be especially appropriate for specialist or complex contracts where there are only a few firms that meet the suitability criteria. From a supplier's point of view, this may not be the best form of tendering as it may exclude smaller suppliers or those that are attempting to establish themselves in a new market.
Negotiated tender:
This form of tenders is extensively used in construction and engineering and begins with tendering to dispute resolution. In the case of highly specialist contracts, negotiating with a single supplier may be appropriate. There are reduced costs allowing for early contractor development. Since the contractor is an integral part of the project team at every stage of the project, this amounts to a better flow of communication and information.
Single stage and two-stage tender:
This kind of tendering is used when all necessary information is available when tendering begins to calculate a realistic price. An invitation to tender is issued to prospective clients, suppliers and tenders are prepared and returned. After negotiations, a preferred supplier is selected and they may be appointed.
Two-stage tendering allows the early appointment of the supplier, before the information that is necessary to allow them to offer a fixed price. In the first stage, a limited appointment is agreed upon in order to allow work to begin and then later, in the second stage a fixed price is negotiated for the contract.
Conclusion
Bid management and tender evaluation approach is an integral part of every business and with proper preparation and understanding any business can master this. Once a project has been evaluated as being a good opportunity for the business, there are numerous factors to be considered before one enters into the tendering process. In the event of doubt, it is best to get expert assistance rather than trying to do this on one's own and failing at it. CoffeeMug.ai is an AI networking platform outfitted with a highly qualified team of analysts, incubators, accelerators, and mentors with diverse backgrounds.
With the help of a vast global network and resources, CoffeeMug.ai has a track record of successfully managing to support a number of startups through various stages of their business journey including providing access to multiple suitable candidates for C-suite positions, rounds of funding, dealing with bid and the process of tendering and even product development thereby adding significant value at each stage.
FAQs
Q. What is difference between tender and bid?
A. After receiving enough bids after the deadline, the organization seeking services decides who to assign the project to depending on a variety of criteria. Tendering, in its most basic form, is the procedure through which a government or private institution invites another organization, corporation or entity to work for them.
Q. What is the meaning of reverse tendering?
A. In a reverse auction, the buyer submits a request for a necessary good or service. Sellers then make bids for the amount they are willing to charge for the specified good or service, with the lowest bidder winning at the end of the auction.
Q. What is e-procurement and its benefits?
A. E-procurement platforms give you more flexibility and control throughout the entire purchase process. With e-procurement, everything can be saved and stored electronically, making it both time-saving and efficient.
Q. What is L1 L2 L3 in tenders?
A. In a financial tender evaluation, the lowest commercial bid is marked as L1, the second lowest as L2, and so on.