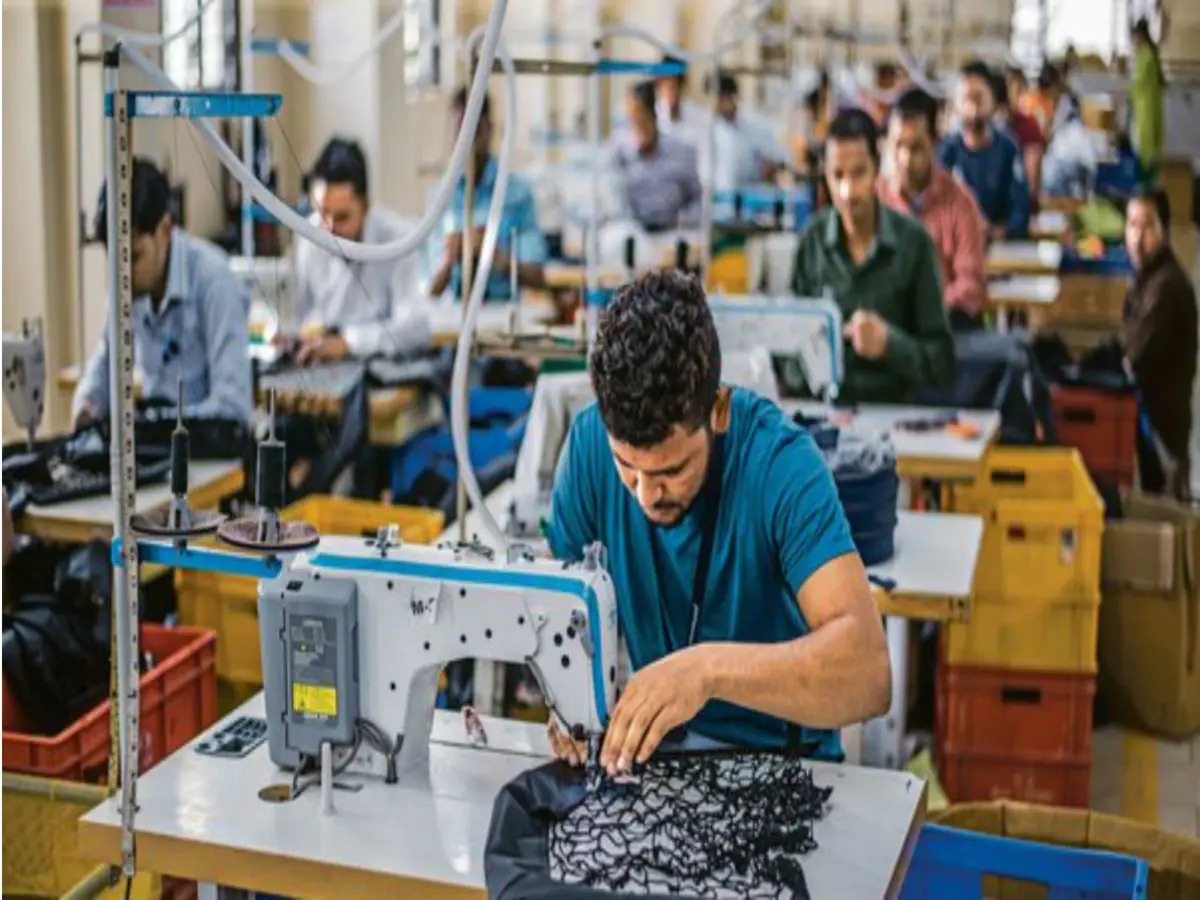 The micro, small and medium enterprises development (MSMED) Act of 2006 states that an MSME is any micro, small and medium enterprise (MSME), operational in the manufacturing or service sector. A new MSME definition further categorized them based on the value of their individual investment in equipment and the annual turnover of the enterprise.
The importance of MSMEs can be gauged from the fact that they are considered by many to be the growth engines of the global economy. Estimates peg them to account for nearly 90 per cent of all businesses globally, responsible for creating about 70 per cent of employment and by some estimates, contributing up to 90 per cent of the global GDP.
Examined in the Indian context, the MSME segment in India is assessed to have 6.3 crore units, employing over 11.10 crore people. Accounting for nearly 27% of GDP their role in fast forwarding the economy, in terms of innovation, employment generation, exports and lending opportunities can in no way be under-estimated. The most crucial role performed by any MSME is that it carries industrialization and all its accompanying economic benefits to people from backward and rural areas. CoffeeMug is an AI-powered networking platform that provides modern entrepreneurs with the tools they need to build their businesses. This entails networking with mentors and generating funds among others.
The Ministry of MSME has rolled out various types of investment proposals for MSMEs and also chalked out investment proposals for startups to enable them to access timely and appropriate need based funding.
So let us understand what is an investment proposal? An investment proposal is often termed as a financial package, a corpus fund or a scheme undertaken by the Government of India, to offer capital to startup enterprises, bring relief to financially stressed enterprises or even facilitate equity infusion.
The Atmanirbahar Bharat package created to combat the impact of the pandemic is a case in point. It offers MSMEs:
• A credit line of 3 lakh crore, collateral-free loans.
• Extension of the moratorium period to 12 months.
• Convenient repayment tenure of 48 months.
• 100% credit guarantee.
• Opportunities for domestic MSMEs to participate in procurements up to INR 200 by barring global tenders.
• MSME debts by the Government and Public Sector Units (PSUs) to be cleared within 45 days.
There are different types of investment proposals that cater to different sectors with specific objectives. The investment proposals for startups will have investment proposals targeting the fast growing and fast emerging sectors in FinTech, EdTech, HealthTech, cleantech and Agritech. The leading examples being the Startup India Seed Fund and the Startup India Initiative.
For MSMEs there are a whole lot of investment proposals launched by the government. Here are a few of them:
1. Prime Minister Employment Generation Programme (PMEGP)
Unemployed youth and traditional craftsmen can benefit from a bank-financed subsidy scheme to start microenterprises in the non-farm sector, which will provide employment prospects. The project cost covered is up to Rs. 10 lakh for service units and Rs. 25 lakh for manufacturing units.
2. Second loan for up-gradation of the existing PMEGP and Mudra units 
Financial assistance for existing, well performing units to upgrade and modernize. Service sector is eligible for loans up to Rs. 25.00 lakh and the manufacturing sector up to Rs. 1.00 crore.
3. Credit Guarantee Scheme for Micro and Small Enterprises (CGTMSE)
Created for first generation entrepreneurs offering credit guarantees from 75% to 85% to MSMEs across India. Manufacturing and service enterprises are eligible for a credit facility up to Rs. 2 crores without third-party guarantee and collateral.
4. Credit Linked Capital Subsidy Component (CLCS & TU Scheme)
For enabling technology upgradation in MSEs with state-of-the-art technology. On offer is a 15% Subsidy on institutional credit up to INR 1.00 crore with a subsidy cap of INR 15.00 lakh.
5. Credit Guarantee Scheme for Stand Up India (CGSSI)
Offering bank loans ranging from Rs. 10 lakh to Rs. 1 crore to at least one SC or ST borrower and one women borrower per bank.
6. Procurement and Marketing Support (PMS) scheme
Budgetary support for facilitating MSMEs participation in trade fairs, exhibitions, workshops, enhancing packaging etc. to improve the marketability of services and products.
7. Micro & Small Enterprises Cluster Development Programme (MSE– CDP)
Aimed at construction of assets such as processing centers, design centers, testing facilities etc. by providing up to 90% of the project cost to a maximum INR 20 crores.
8. A Scheme for Promoting Innovation, Rural Industry & Entrepreneurship (ASPIRE) 
To facilitate technology business incubators and livelihood business incubators (LBIs) and skill youths to incubate their own enterprises in the agro-rural space. Government agencies get a maximum of Rs. 1 crore and private agencies maximum Rs. 50 lakh.
9. Pradhan Mantri Rozgar Yojana (PMRY)
Initiated to provide sustainable self-employment opportunities to 10 lakh educated unemployed youth and women in India. No collateral required for projects up to Rs.1 lakh
10. PSB Loans in 59 minutes
The online gateway enabling MSMEs to apply for and have a loan granted from public and private sector banks (PSBs) as well as non-banking financial companies is less than 59 minutes.
Conclusion
To learn more about the MSME funding options provided by the government and also to learn about alternate financing please log onto CoffeeMug. It is your trusted AI powered matchmaking engine that helps make your connection with knowledge and a clutch of genuine mentors easier and faster. Come experience it today.
FAQs
Q. What are the incentives of MSME?
A. MSMEs registered with the MSME ministry are eligible for a 50% reimbursement on patent registration fees under current legislation. Small enterprises and firms are encouraged to keep inventing and working on new initiatives and technology as a result of this.
Q. What are the growth prospects of MSME in India?
A. MSME in India has the potential to expand its share of GDP contribution from 8% to almost 15% by 2020. Over the next decade, the MSME contribution to GDP might rise to over 50% and its contribution to employment could rise to over 50%.
Q. What are the contribution of MSME in Indian economy?
A. MSMEs account for more than 29% of the GDP and 50% of the country's total exports. In addition, they produce one-third of India's manufacturing output. MSMEs employ around 11 crore people, with the goal of increasing this to 15 crore in the future years.
Q. What are the objectives of MSMEs?
A. The following are the objectives for the MSME sector in the twelfth plan:
Increasing MSME competitiveness and productivity
Making the MSME sector more innovative by increasing its depth and technology
Creating an enabling atmosphere for MSMEs to thrive
Increasing the presence of the exports