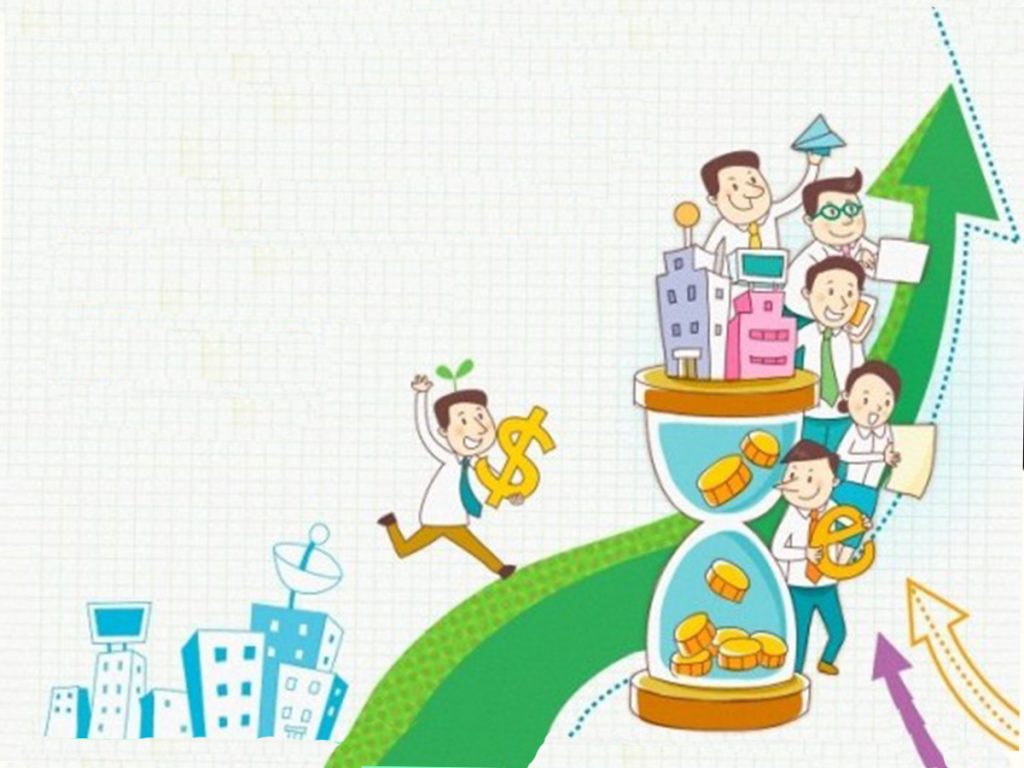 From Airbnb to Facebook and the leading e-commerce giant Amazon, the fairytale stories of billion-dollar startups seem to be inspiring young entrepreneurs. Two variables played a significant part in each of these stories: the company's staggering valuation and the funding they acquired to get there.
When entrepreneurs think about funding, usually their first thought is what are the different sources of funding and which is suitable for their business? Coffeemug.ai has compiled a brief summary of different sources of funding for startups that you can leverage to launch your startup.
Whether you choose a bank loan, a venture capitalist or a government grant, each of these sources of funding has its own set of advantages and disadvantages.
1. Personal Investment
Personal sources of finance typically mean using your own money to invest in one's business. It is broadly classified into:
Bootstrapping: In the self-fund method, the entrepreneur/founder invests his or her savings in the firm, either with his or her own money or with any credit cards he or she may have. By using his/her own personal funds, the founder saves both time and effort by not having to seek out funding from external sources. Another benefit is that the owner does not have to give controlling interest in his/her business to others.
Family and Friends: Borrowing from our spouse, friends and family is another way to tap into our own sources of finance. This may result in more flexible lending conditions than a loan, as well as being faster and less expensive for the owner.
2. Angel Investors
Angel investors are typically rich individuals or executives from non-profit organizations that invest directly in small enterprises run by others. They are frequently pioneers in their fields, contributing not just their knowledge and contacts, but also specialized or possibly executive information.
Angels are typically driven by a company's significant development potential as well as their capacity to provide mentorship and resources. They also feel compelled to give back to the entrepreneurial community, which is why they take such calculated risks. The most significant benefit of having an angel investor is access to a valuable network.
Angels are known for keeping a low profile, but Coffeemug.ai is created to connect you with high-profile angels that can not only help you in getting funding but also nurture and build your business.
3. Venture Capitalists
Angel investors and venture capitalists (VCs) are extremely similar, however, venture capitalist businesses are made up of a structured team of people, whereas angel investors are independent individuals.
Startups with the potential to generate substantial profits are frequently sought by venture capital firms. These firms, on the other hand, carry a significant level of risk, which is why VCs demand a high level of control in exchange for their investment. This entails handing over a portion of your company's ownership or equity to a third party.
4. Business Incubators
Business incubators, also known as "accelerators" primarily share their support by allowing the startups to use their workspace and technical resources. Additionally, business guidance and training, as well as potential funding offered by them can also be quite beneficial.
A business incubator, for example, might share his laboratory so that a startup can research, develop and test their products more efficiently before starting the commercial production. Business incubators are often sponsored by government agencies, universities, industry organizations or individual companies.
5. Crowdfunding
Crowdfunding is an alternative way to raise capital for a startup. By pitching and discussing one's company idea to a vast number of people, small amounts of money is raised. Because it mainly takes place on digital platforms on the internet, this source has become fairly popular in recent years. Usually, a third party brings all of the parties together. Kickstarter, Milaap, Fueladream, GoFundMe are some of the best crowdfunding sources of funds examples.
6. Government grants and subsidies
Governments are constantly exploring ways to support new ideas and young entrepreneurs by offering subsidies, grants, and loans. Both the federal government and the state governments contribute to this funding. The majority of the time, consumers are unaware of such schemes, yet they can be a good way for companies to collect funding. Business owners can also apply for awards and donations from many government agencies.
Besides, the Government of India is also strengthening its efforts to help the startups through various campaigns such as "Startup India" and "Make in India" campaigns.
7. Bank Loans
Banks provide the best financing terms and capital levels to firms, specifically for small and medium-sized businesses. In order to secure the loan, your startup business plan must be well-structured, explaining the business model, profit forecast, and expected maturity date. Banks offer two types of financial services: working capital loans and funding.
Working capital: This loan is intended to help you get through a full revenue cycle. Stocks and debts are typically leveraged to the maximum extent possible.
Funding: This procedure includes submitting the company plan, brief valuation, and the project report.
Conclusion
Ways to generate sources of funds for business have evolved drastically. One must make a decision based on their startup's needs, as well as the scalability and viability of all variables. As a result, selecting the best startup funding sources becomes critical.
If you are looking for an all-in-one place to explore sources of funding for startups and connect with the leading investors, business angels, VCs, accelerators and corporates in the market, you should definitely check out Coffeemug.ai, an online matchmaking platform for startups, investors and other people alike.
FAQs
Q. What are the 4 common sources of financing?
A. Family and friends, equity providers, debt providers, and institutional investors are the four common sources of financing.
Q. What are the types of finance?
A. Personal finance, corporate funding, and public (government) finance are the three primary subcategories of finance.
Q. What are internal finance sources?
A. Money that comes from within a company is referred to as internal sources of finance. A business can use a variety of internal sources, including owner capital, retained earnings, and asset sales.
Q. What is an external source?
A. Unlike retained earnings, which are generated internally from a corporation's operations, external sources are capital arranged from outside the business, such as bank overdrafts, trade credit and debt factoring.