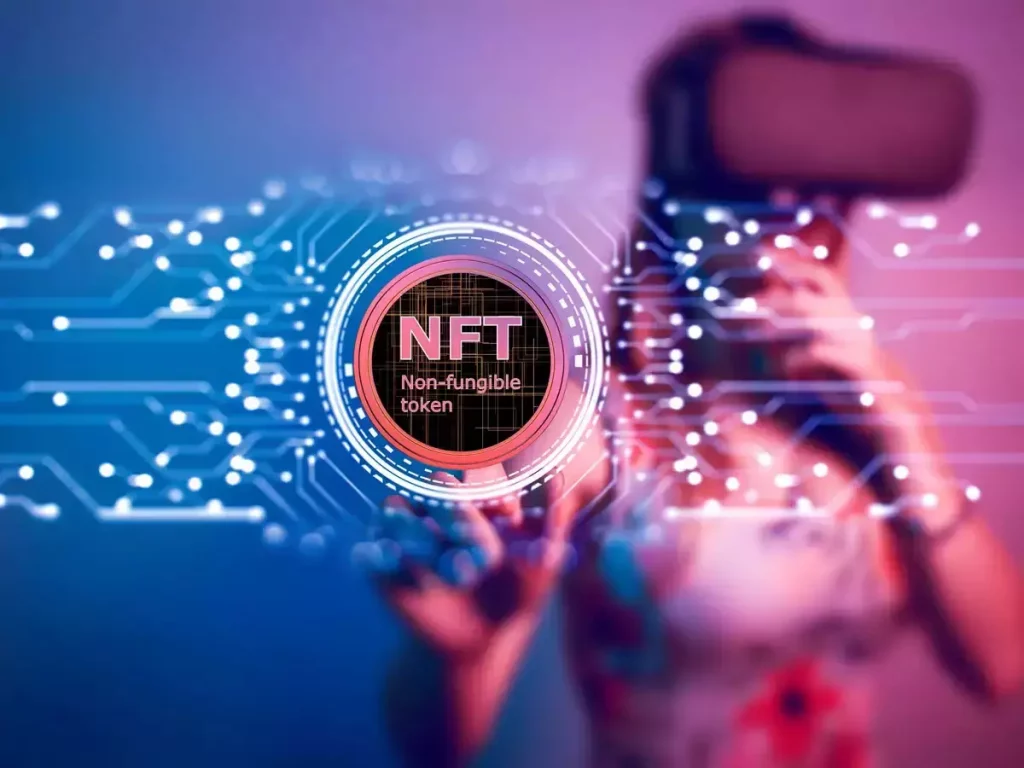 After the launch of the Non-fungible Token (NFT) market, the world has begun to view assets differently. Several collectibles' enthusiasts saw the potential of this technology and quickly embraced it.
NFTs are digital assets, which are recorded on the blockchain. Given the buzz surrounding NFTs, many celebrities like Tony Hawk, Grimes and Amitabh Bachchan have jumped on board and minted their own NFTs.
It's no surprise that many entrepreneurs see the emergence of NFT marketplaces as a terrific way to capitalize on this fresh wave of technology that is soon becoming a major sector.
Here is a comprehensive guide to help you get started if you are wondering how to create NFT in India.
What is an NFT Marketplace?
The NFT marketplace is a decentralized platform that allows users to generate, buy, sell and store non-fungible tokens. An NFT marketplace facilitates global minting and trading of NFTs, while its underlying technology, the blockchain ensures transparency and immutable records pertaining to the digital asset tokenization and trading process.
How Does an NFT Marketplace Function?
NFT marketplaces have gained momentum in a variety of fields including gaming, art, social networking as well as music, and they are poised to capture virtually any market involving digital assets.
To begin, a user needs to register on the platform and download a digital wallet to store NFTs. Then, by adding objects, users can build assets and pick which payment tokens to accept for their artwork. Users can either make a fixed-price bid or partake in an auction. Whenever a member advertises an item for sale, a transaction in the user's wallet is created to begin a personal trade smart contract. Collection moderation may be required by the platform, and NFTs will be added to the list once they have been accepted.
How to create NFT marketplace?
Firstly, before figuring out how to create NFT in India, you must first determine who your platform is for and what problems it can fix. Choose your marketplace's features, technology stacks and NFT standards.
Determine Your Niche: You must focus exclusively on a certain niche if you want to master how to create NFT marketplace. Discuss your general concept with developers to come up with a strategy and an estimated timeframe for creating the marketplace. Experts recommend targeting vertical markets instead of horizontal ones.
Establish a UI/UX design for your project: When creating a marketplace, the UI/UX design is crucial. Maintain a simple user interface (UI). Usability is improved by good UI/UX, which gives the platform a wonderful feel and look.
Develop front-end applications: Now is the time to put your design idea into action. Select a framework that suits your objectives. A professional NFT developer will ensure great performance and credibility.
Token Generator for Smart Contracts: When developing an NFT marketplace, back-end development is not the same. The majority of the data on the NFT marketplace is validated using a blockchain because it is a decentralized platform.
Test and Deploy: An NFT marketplace app cannot be created without this step. Every backlog needs to be identified and solved. A series of software tests ensures success.
In order to reduce bugs and guarantee quality performance, post-launch support is also necessary. The aim here is to ensure credibility and impressive app functionality.
Want to build a great NFT marketplace? Your marketplace will need to be loaded with a lot of great features by an experienced development team. We are here to assist. With Coffeemug, you can access a vast network of experienced developers and connect with them instantly.
A few of the features that can be offered in the NFT marketplace are as follows:
Storefront: A dashboard-style storefront is essential in a competitive NFT marketplace. It provides customers with all of the information they require about an asset, including previews, asset owners, auctions and value history.
Simplify Token Search: For speedier product searches, it's necessary to categorize each product in your NFT marketplace app with certain attributes or tags (for example, art, images, music, videos and memes).
Filters: Filters make it easier to browse a site, especially if you intend to develop a marketplace for a large number of items. Users can choose goods based on the mode of payment, listing status, category and collection by enabling the filters' function.
Create Listings: Give your customers the ability to create and trade digital collectibles. A user should use this functionality to upload files and fill in token contact details, tags and item descriptions.
Bid and Buy: A function that allows users to buy and bid for NFTs advertised on the site should be included in the NFT marketplace platform. Bid expiration dates should be included in the bidding feature as well as the ability for users to check details about the bids' current state.
Wallet: Your NFT marketplace's wallet should allow customers to store, send as well as receive NFTs and cryptocurrencies. Wallets such as Formatic, Coinbase and MyEther can be integrated into your site or you can use your own wallet.
Coffeemug connects you to the blockchain ecosystem, allowing you to network with front-end and back-end developers, blockchain developer and test engineers among other people, in order to build a sustainable NFT marketplace. Join Coffeemug to succeed in the NFT market.
FAQs
Q. What are the most popular NFT Marketplaces?
A. The most prominent NFT Marketplaces include OpenSea, Rarible, SuperRare, Foundation, Nifty Gateway and others.
Q. What is the time required to build an NFT marketplace?
A. The length of time it takes to establish an NFT marketplace is affected by a number of factors, including the complexity of the marketplace, its features, platforms and technology stack. It could take 4–6 months if these factors are taken into account.
Q. What is an NFT marketplace's revenue model?
A. The platform collects a commission and a fee for the sale or purchase of an NFT. The seller's fee is deducted from the total price whereas the buyer's cost is added.
Q. For NFT, what blockchain is used?
A. NFTs are commonly held on the blockchains like Flow, Ethereum, Tezos etc.
Q. Is a database required for blockchain?
A. A peer-to-peer (P2P) network architecture is used in a blockchain. It does not require access to a centralized database instead, all network nodes can communicate with one another.