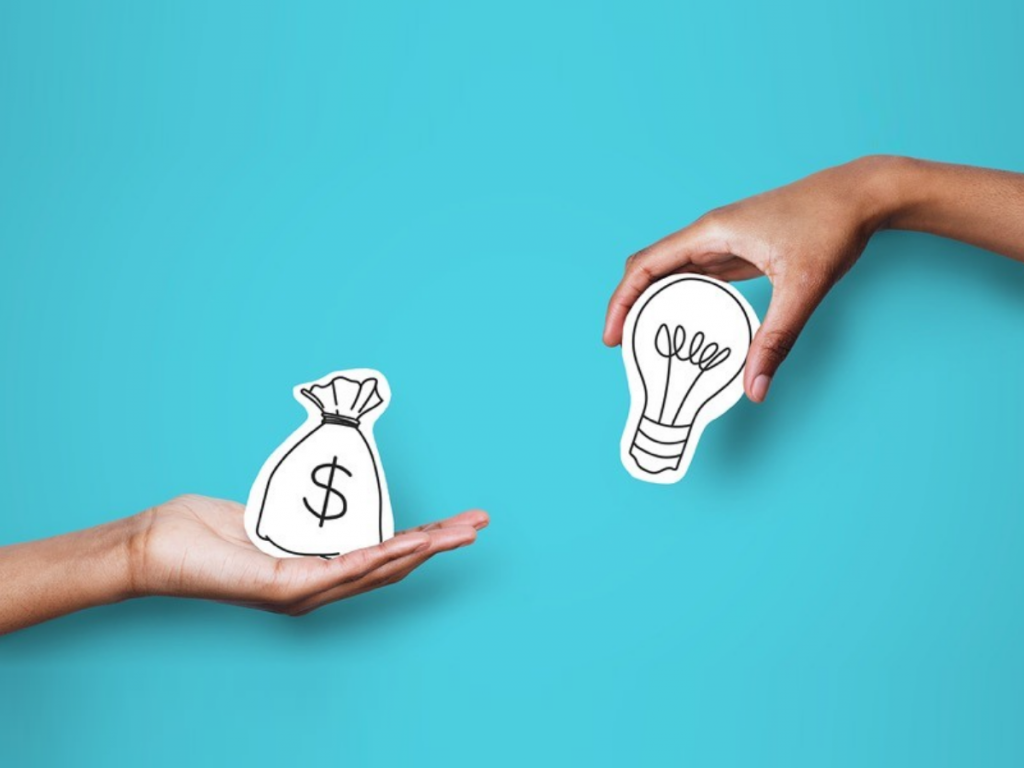 When it comes to getting a startup off the ground, entrepreneurs have many things on their minds. Often, the first question that comes to mind is how to get funding for a business startup and when one should approach the investors? Persuading investors and getting them to sign the cheque is difficult because the majority of them are sceptical and critical. Investors know that only ​​​​10% of startups have the potential to survive, while the other 90% fail within the first 5 years of their inception.
Therefore, before approaching any startup funding organizations, it is important to have all the facts measured, as even a minor error could result in the investment pitch being rejected. So, here is a parameter checklist you must run through before approaching investors to fund your startup.
Checklist to get funding for a business startup
Proof Of Concept (POC):
A proof-of-concept is a demonstration of a product's viability and a key parameter in getting funding for startups. Companies and startups use POCs to show that their ideas can be executed and achieve specific goals. Consider this example: You have a brilliant idea for a startup. Like all entrepreneurs, you are confident about the execution of your idea, that there will be a demand for it, and so on. Unfortunately, you do not have the funds to implement the idea on your own. Naturally, you will need an investor who believes in your concept and is willing to put money into it.
Now, the investors do not blindly put their faith in your idea, no matter how well you explain it. They require proof that your product is feasible and, more importantly, profitable. This is where building a proof of concept comes into play. Depending on the type of business, a proof of concept could be anything from a video presentation, to a document or a simple prototype of your concept.
In short, a POC signifies that your idea will deliver on its promises and that you can actually make it happen.
Product Market Fit:
Every business has the prime agenda of serving the customer with the right product or services. Therefore, being precise with that data is essential not only for demonstrating product-market fit, but also for showing and proving that you are a data-driven organization. To be clear, you don't have to deliver the finest solution for that specific market; any product has plenty of scope for improvement. However, product-market fit necessitates that your product functions and meets customer demands.
At the same time, having a significant market opportunity for your product or service is critical in convincing investors to say yes to funding for startup business. Even if you have the best product that addresses a specific problem, if there isn't enough demand due to a lack of market size, no investor will see a return on their investment. Gaining traction and attention is great, but if the number of possible buyers is too low, no investor will consider the concept financially viable, regardless of how fantastic your anticipated unit metrics are.
Product/Service Uniqueness:
In a competitive business landscape, standing out from the pack is essential. In order to succeed, you need to specialize, and more importantly, be more innovative, more agile, and flexibly bold. The best way to grab the attention of investors is to have a scalable business model. Investors, in particular, prefer to invest in businesses that are scalable or poised to scale. Your business strategy must demonstrate the ability to expand income with minimal cost within the first few years of commercialisation.
Scalable business concepts typically offer a larger profit margin and require less infrastructure and marketing. Your business model must remain consistent with the company's core services as you expand. In other words, investors will be cautious about funding your startup if your business plan is likely to result in the overuse of time, money, and resources.
Team strength:
The entrepreneurial process includes both learning and experimenting. A potential investor will be interested in learning why your team is best positioned to develop and implement a strategy and become a market leader. What kind of subject experience does your team possess that qualifies them as potential market leaders? Is there a balance of sales and marketing, product development, and operations skills within the team? Is there good chemistry in the team, and do all of the players get along?
These are a few of the qualities that investors will be looking for before approving funding for a startup business, so it's critical to emphasize as many of these advantages as possible.
Conclusion
After measuring all the metrics mentioned above, you must be wondering where to find investors that will be interested in startup business funding? CoffeeMug.ai is an online platform that helps connect rising entrepreneurs with the right investors. The members on the board are leading industry experts, marketing leaders, and other highly proficient investors from the market ecosystem. The platform aims at scaling potential businesses by offering startup funding and making the entire process simpler, accessible, and transparent for everybody.
FAQs
Q. How do startups raise funds?
A. A startup with an innovative idea can source funding through any of the following methods:
Self-funding
Funds from friends, family members
Angel investors
Crowdfunding platforms 
Government loans/schemes
Bank loans 
Venture Capitalist
Incubators & Accelerators
Q. How do I register a startup company?
A. To get your company registered, your company needs to be eligible under the Department of Industrial Policy and Promotion ("DIPP"). These are the following eligibility criteria you must follow:
The firm should be a private limited company or a limited liability partnership.
A recommendation letter is required from an incubator that the Government of India funds. 
File a patent at the Journal of Indian Patent office if your company area requires one.
Keep your documentation handy, like a valid PAN ID, tax exemption certificate, etc.
Q. Can I start a business without registering it?
A. Yes, you can. By opening a current account and acquiring a GST license one can start a business without registering. 
Q. Why funding is required?
A. Capital is imperative to get the company up and running. Funding can assist a young startup with the required financial resources to turn an idea or concept into a successful business.